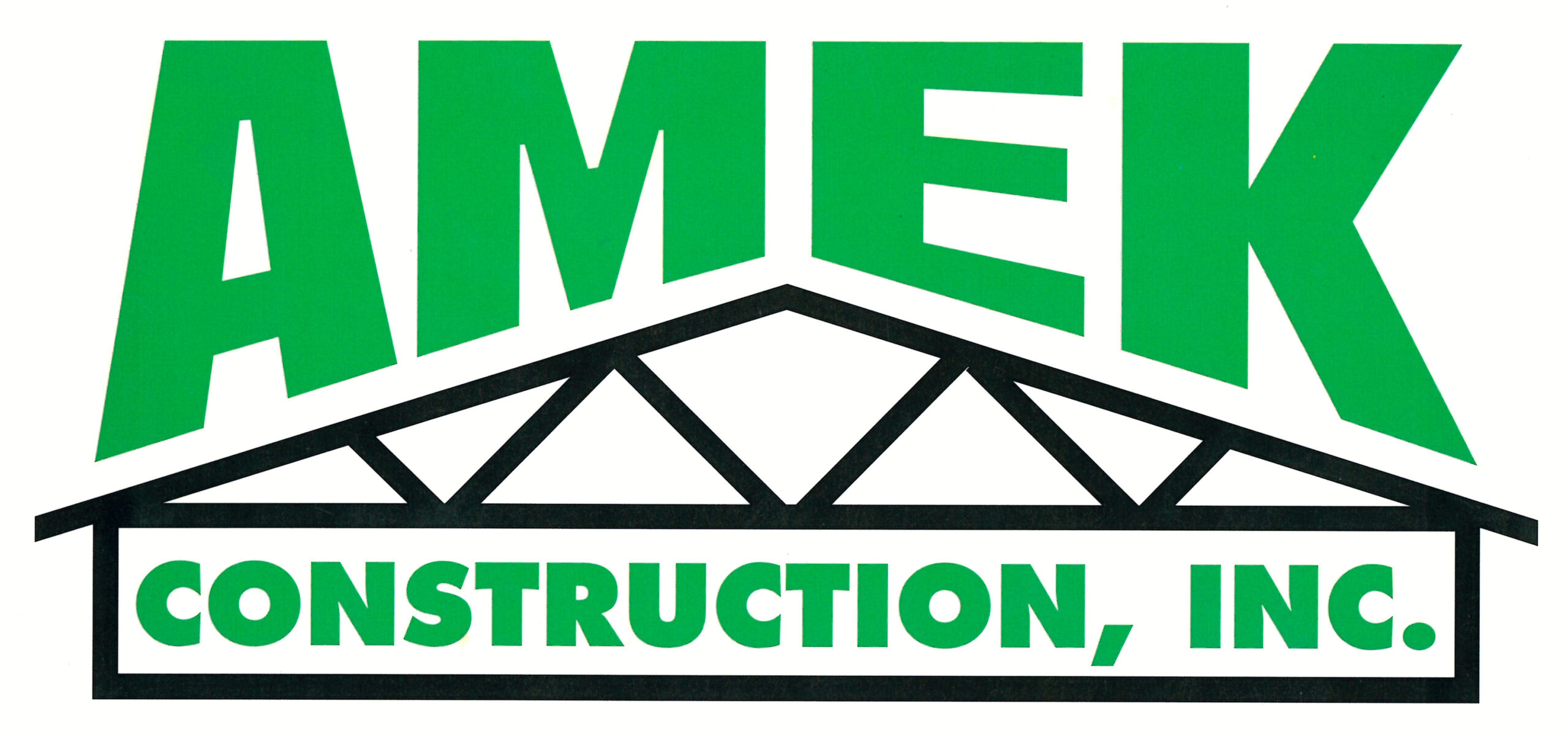 As AMEK Inc. celebrates its 25th anniversary, there's a lot that has changed since 1996 besides our logo. What does remain from the start is our leaders and core values.  We are humbled that we continue to thrive and have the opportunity to genuinely serve clients by helping them enjoy their homes even more.
Here are some reflections from each of our owners – Matt, Paul and Andrew Schmidt.
Matt Schmidt
Matt comes to the design world through innate gifts and experience. Early on to challenge himself, he collaborated with an architect to draft plans for his own family's home and then built it himself – with lots of help – to learn all the steps and skills needed from start to finish. Living through a build as the consumer still shapes our AMEK process on a daily basis.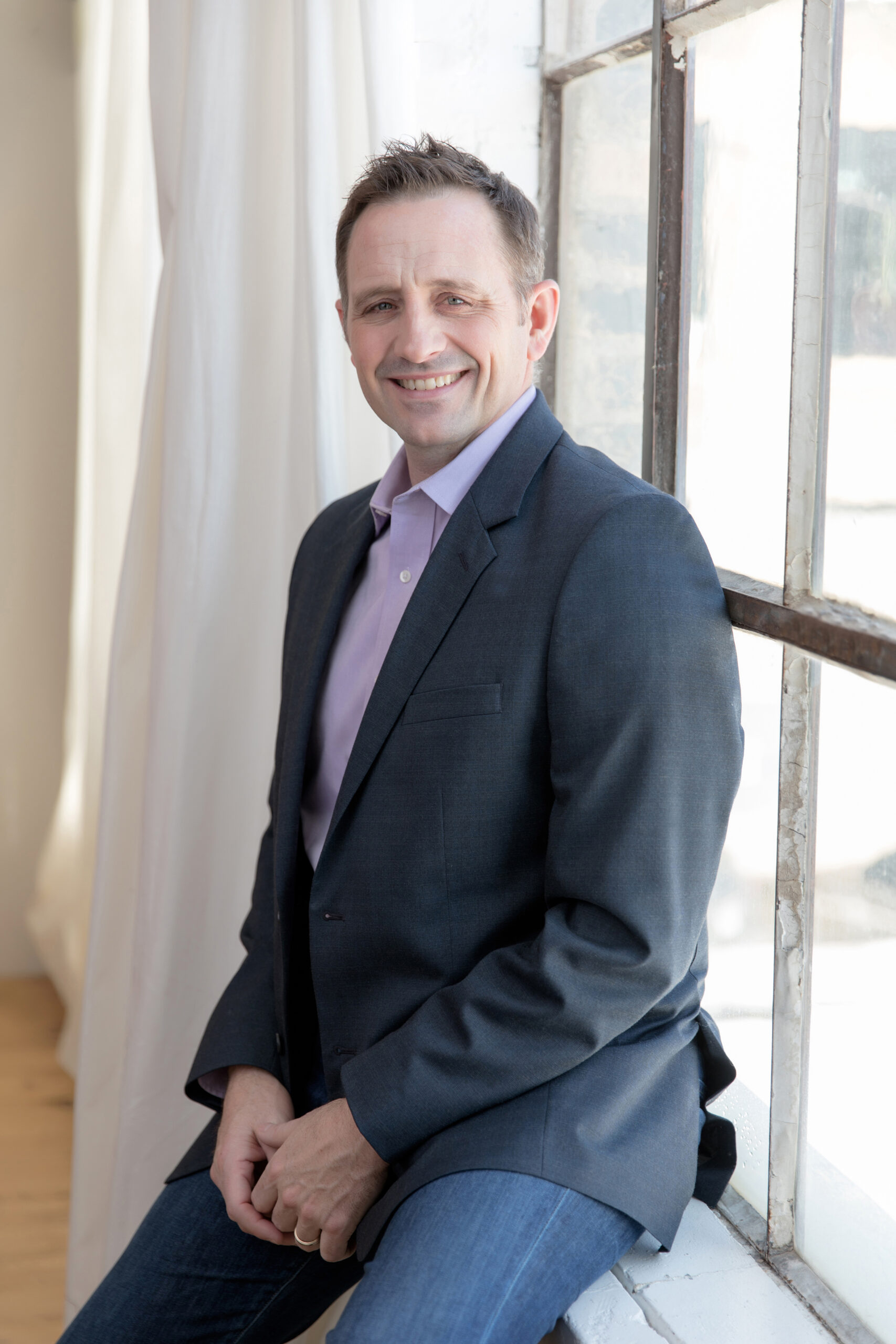 Creative & Analytical
According to Matt our AMEK business profile is not to build for the masses. Every remodel and new home we've built has a unique twist and trademark.
"I like coming up with creative solutions within a budget," says Matt who is a self-confessed people pleaser. "It's how I'm wired. I'm blessed – and cursed – by a creative and analytical brain which is why I'm so driven to combine structural and budget decisions along with creative elements."
Collaboration & Relationships 
While Matt has coordinated the design process with the help of Twin Cities architects and designers in the past, he now relishes that AMEK has its own design team. This in-house personnel change elevates the concepts presented to clients and provides a smoother transfer to the production team.
"It's about putting egos aside," Matt insists. "I've pushed for collaboration in our design team because our clients have a better overall experience and finished product."
AMEK's success hinges on the relationship our team develops with our customers. Matt notes, "From our very first meetings, clients can sense we are relationship-oriented which leads to trust, confidence and respect throughout the process." 
Paul Schmidt
Possessing another third of the company ownership is Paul. This brother currently heads up the essential estimating division with the pre-production team. He also has extensive experience in analyzing and remediating construction defect issues due to faulty practices by other builders. This deep construction knowledge strengthens our detailed plans for many of our projects.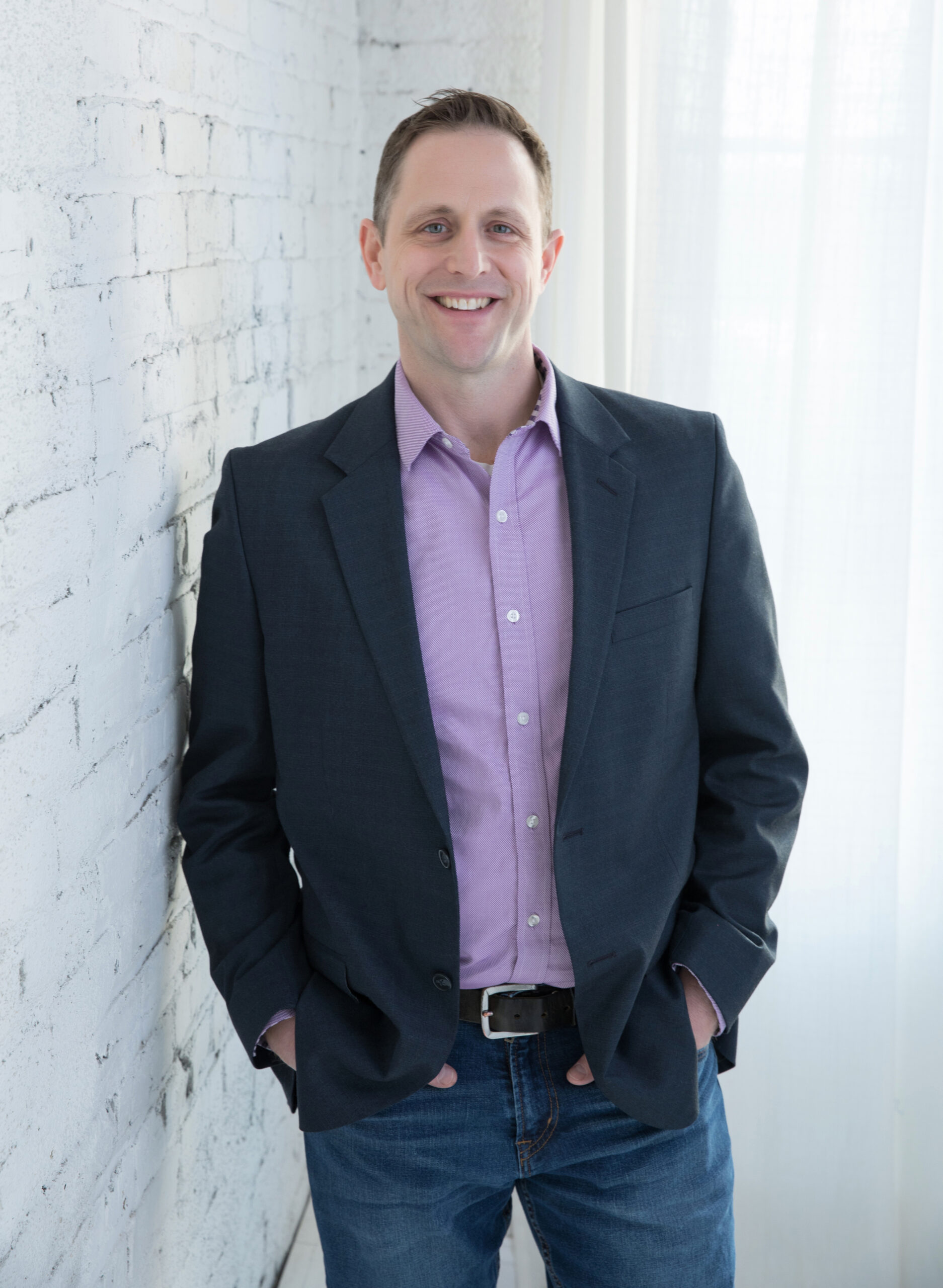 Looking back to AMEK's early years, Paul relates that being naive as young entrepreneurs had its advantages. 
"You think you know a lot, but not really." Paul continues, "At the start there's a benefit in naivety because the reality is that the truth can sometimes paralyze you from moving forward."  Over time, there is an evolution to any business that shifts the risk management factors and increases predictability. 
Personal Growth As A Business Owner  
Paul states that he has continued to grow in his knowledge as a business owner.
"I know I now put a greater value on education as a business owner continuing to learn soft and hard skills like how to be a better communicator and to remain teachable," states Paul.  Right now, I'm learning to be a better listener to allow others to fully express their thoughts and ideas which benefits the problem-solving stage for projects our AMEK team is working on."
Working With Family Brings Challenges, Grace
 Working with family, in this case two brothers and for a long time their father, can be difficult and challenging, Paul admits.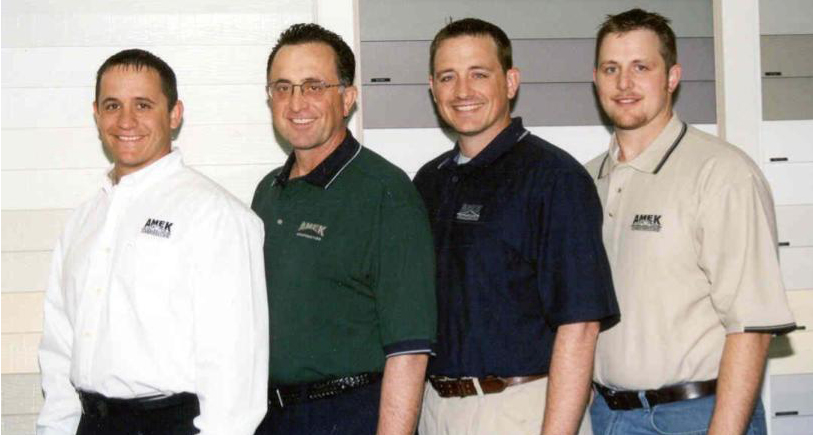 Early Years – Andrew, Mark, Matt, and Paul Schmidt
"We are definitely competitive, but our time together forging a business has been worth it because we are committed to serving our client," Paul explains, "We also have the ability to grant forgiveness to each other by God's grace in order to maintain this deep level of relationship as co-business owners and as siblings.  Our families share a lot of time together, so it's important that our business life doesn't spill over into our time making fun memories with each other."
Collective Effort
Paul indicates he now has a clearer vision of AMEK's future.
"I've grown a lot in the last year reinvigorating myself by developing a more robust estimating system and team to improve our company." Paul continues, "At the end of the day, seeing the collective effort from the team is encouraging because it's more about everyone else than just the owners."
Andrew Schmidt
A fraternal twin to Matt, Andrew has sharpened his leadership skills throughout the 25 years with the support of peers and CEO organizations, the drive to continue to learn and grow, and from sage wisdom that only comes from decades of business experience.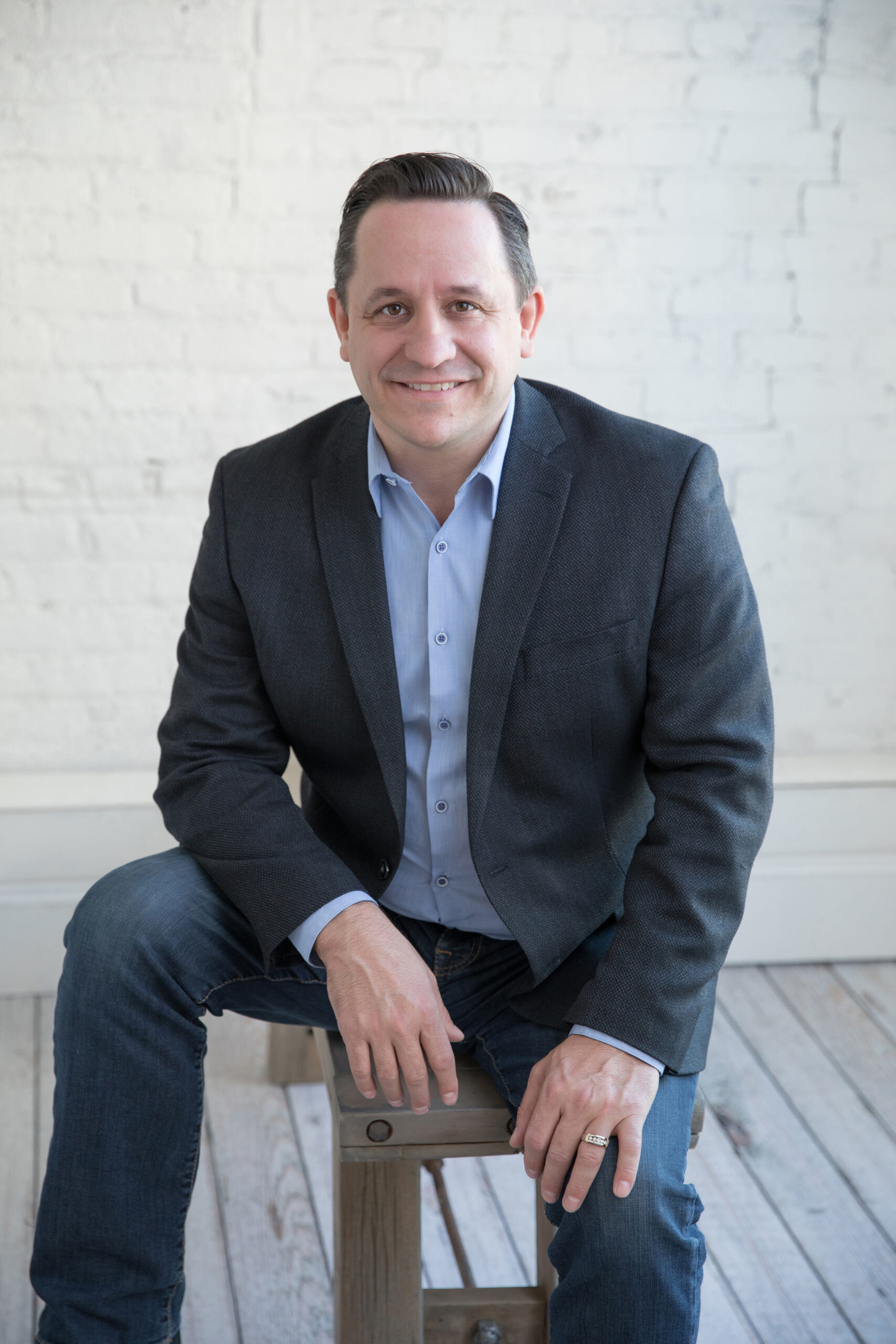 Emotional Roller Coaster
"Those first years in business were like being on an emotional roller coaster, " says Andrew. "Matt and I experienced a lot of rejection as 22-year-olds. When we got our first job, there was excitement and then there was crying because it started snowing as we were roofing the home. In the end the owners were happy and we got paid in full."
Opportunities followed because the company was founded and delivered on the promise of "doing what we said we would do". Andrew admits at times they were overwhelmed by the sheer number of opportunities that followed.
"In 1998, we were a little overconfident due to an economic boom that was happening.  We were out over our skis as they say – quickly adjusting while we were in the air to figure out what we were doing."
While he contends they didn't know the full element of what it was to succeed at the beginning, they remain determined to survive – even through the dot-com bubble starting in the late 1990s, 9/11, 2008 recession, the 2020 pandemic and beyond. The AMEK desire for longevity is now more strategic based on continued learning in the facets of construction, human resources, marketing, technology, and finance.
Calculated With A Side of Humility 
"Now, everything is calculated," notes Andrew as he explains how the AMEK leadership team implements wisdom, collaboration, process, and detailed planning to guide their quarterly, yearly, and five-year goals. First and foremost, the AMEK design + build team seeks to elate clients with remodeled spaces in their homes. In addition, goals affix to the theme of sustainability as a company in a demanding industry.
"With the decades of being in business, there's also a sense of more humility: because we know there's always open water out there that might sink us," Andrew acknowledges. "Even so, we are more aware and have a better knowledge base to stay buoyant. We are consciously planning to gain stability and growth beyond the founding owners' success through duplication and multiplication. I get excited about the thought that I'm less relevant to the company because our staff can deliver on the AMEK promise "
Twin Cities' Vanguard
"I now see an increased value in professionalism, education and experience which is evident in our processes for hiring and for our projects," according to Andrew. "We are constantly seeking to learn and improve which keeps us open to new ideas." For example, AMEK leaders are often asked to provide feedback on new software related to our industry because we like to be early adopters of new technology to increase our efficiency and accuracy.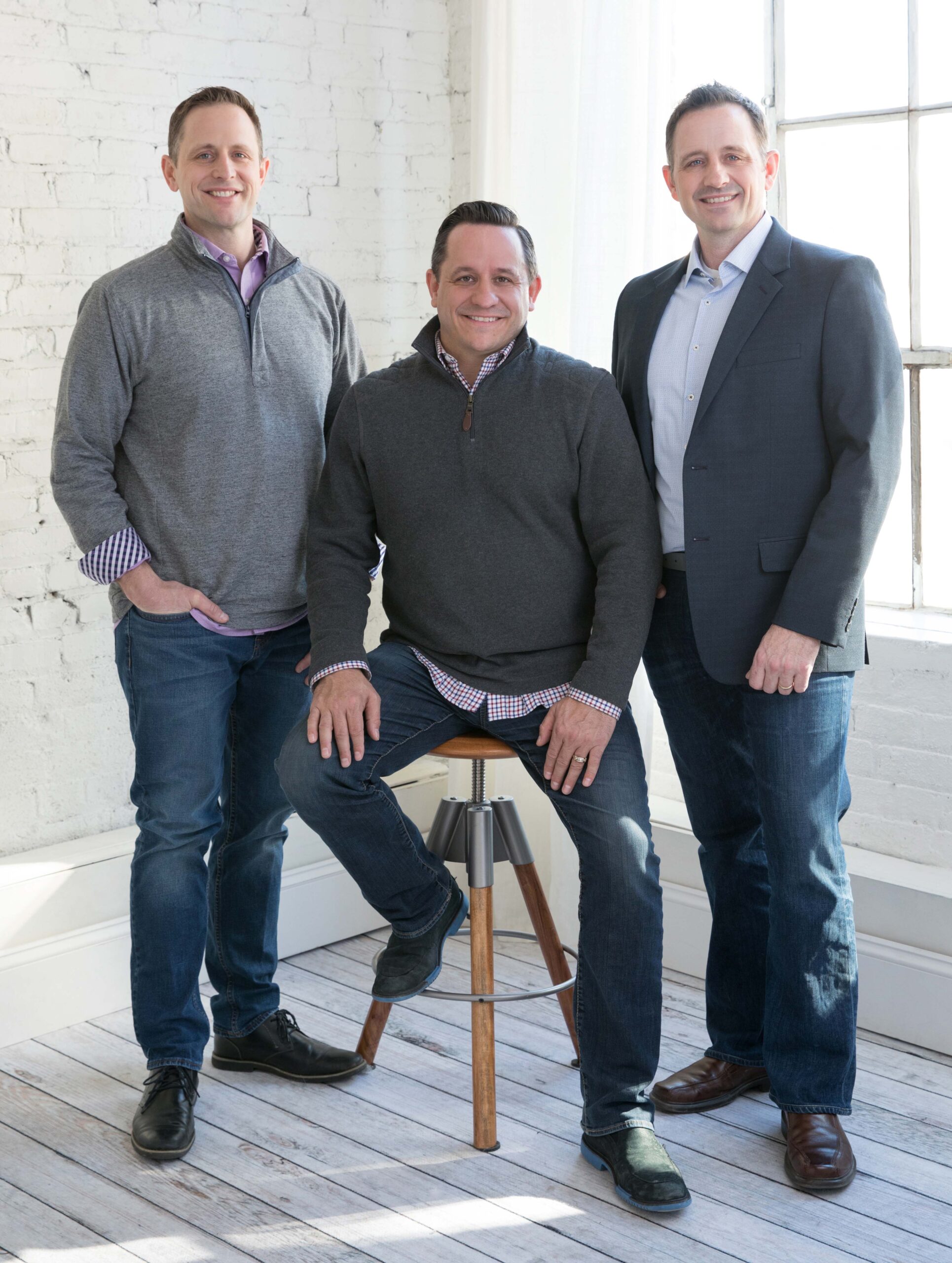 "We want to be the vanguard to lead the Twin Cities' remodeling industry," Andrew says.  "Knowing how our employees actively engage in developing superior remodeling experiences and spaces for our clients is rewarding for everyone."
Have your own recollections about your connection to AMEK's 25 years in business you would like to share with us?  Email us at info@amekinc.com