If you've been working and schooling from home a lot more lately, you may have a strong urge to remodel your home: Maybe it's your kitchen that seems crowded around the clock, your home office space that increasingly feels inept, or the missing porch or deck that would offer a place to escape.  
Our AMEK design and build team can relate to your frustrations since many of our families are experiencing the same pressure. In the midst of this, we are a creative bunch of people that thrive on challenges and are able to channel your pain points into solutions.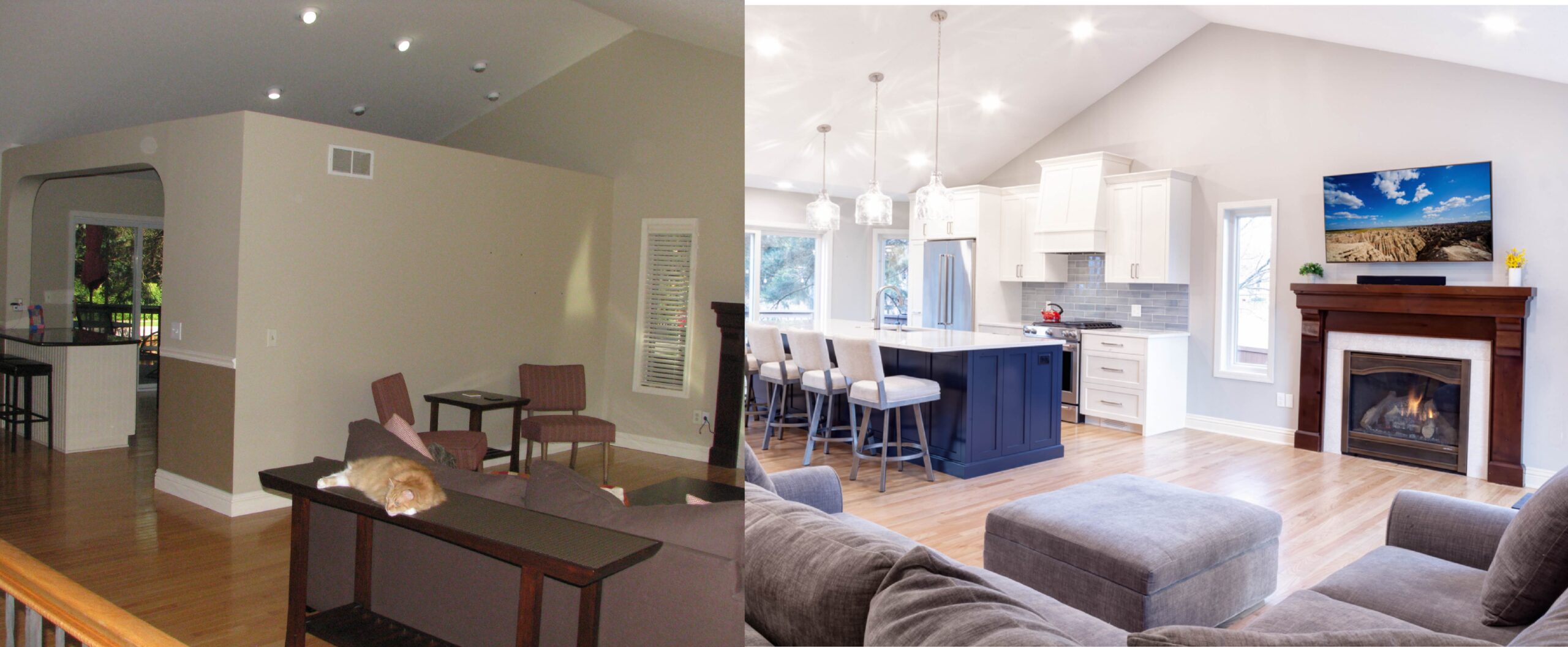 Discussing Pain Points and Wish Lists
Prospective clients often ask what it's like to partner with us to create a personalized space. Our LifeDesign process is collaborative and interactive. We listen to client wish lists, look at inspiration boards if they have them, and then measure the project space to start forming options. 
At the center of our designs is Matt Schmidt, AMEK co-owner. He truly enjoys the challenge of "thinking outside the box" with the AMEK architectural designer, cabinet specialist, and drafter in extraordinary ways for remodeling projects. "It's all about making the space function better, so it fits how you live," said Matt.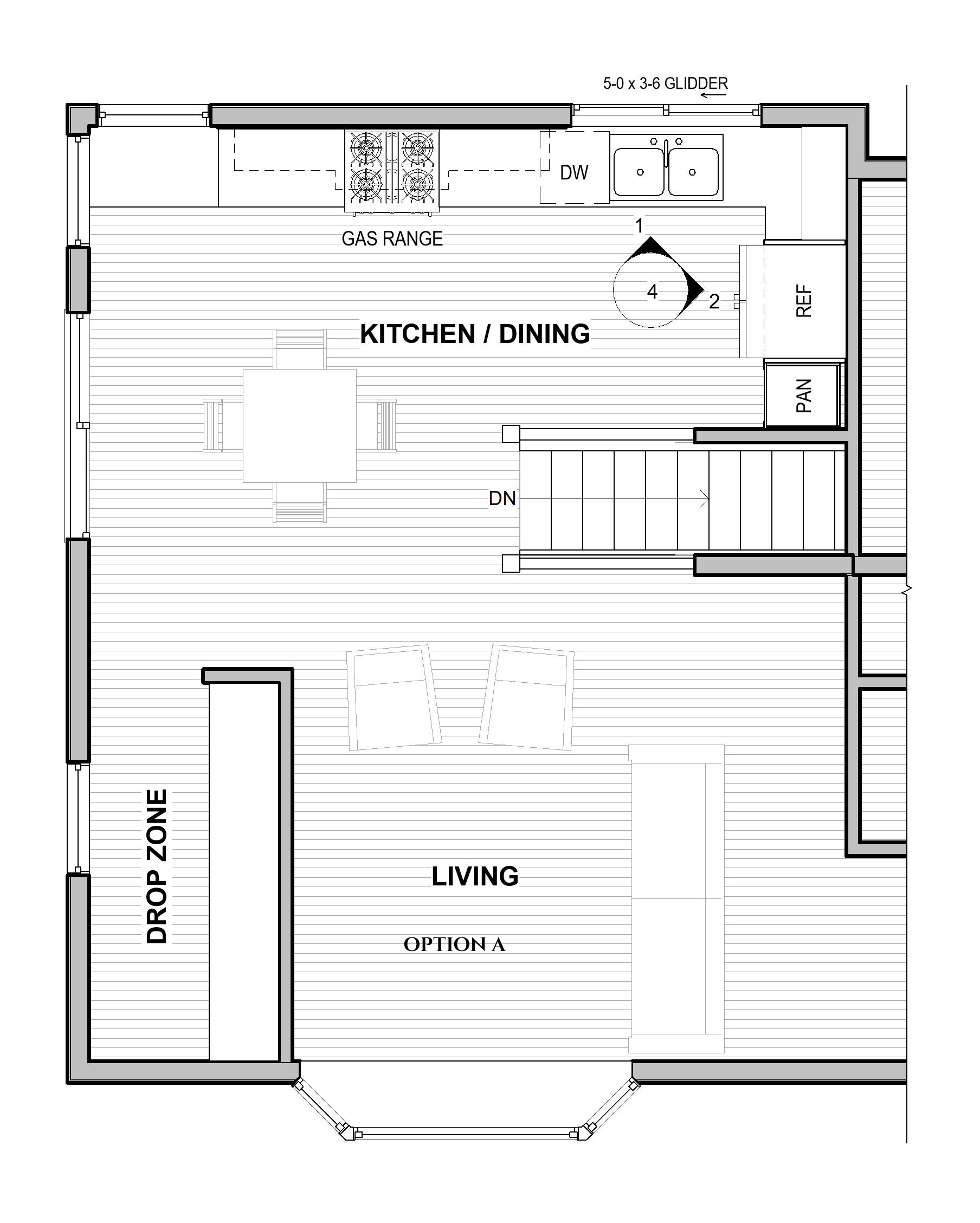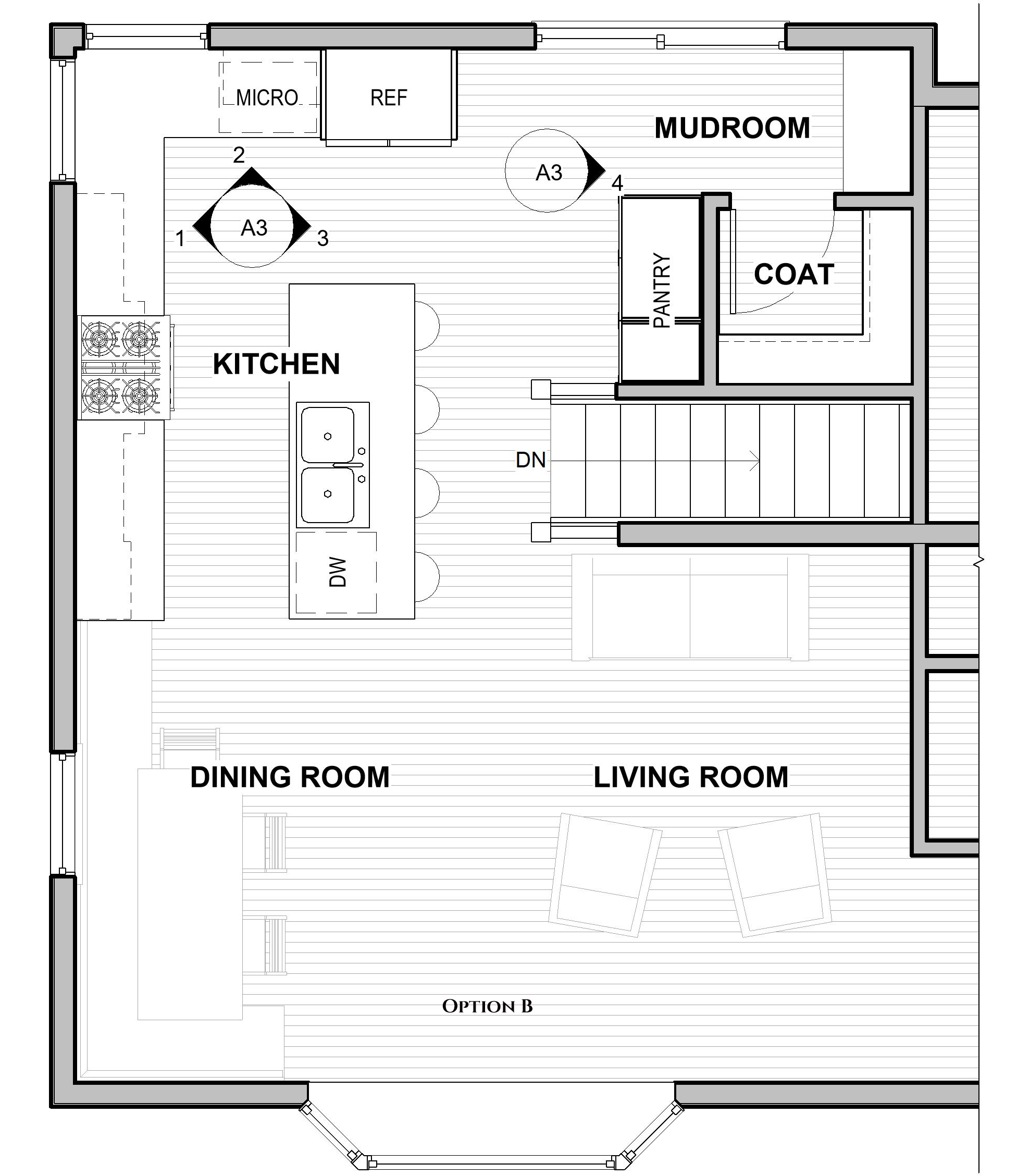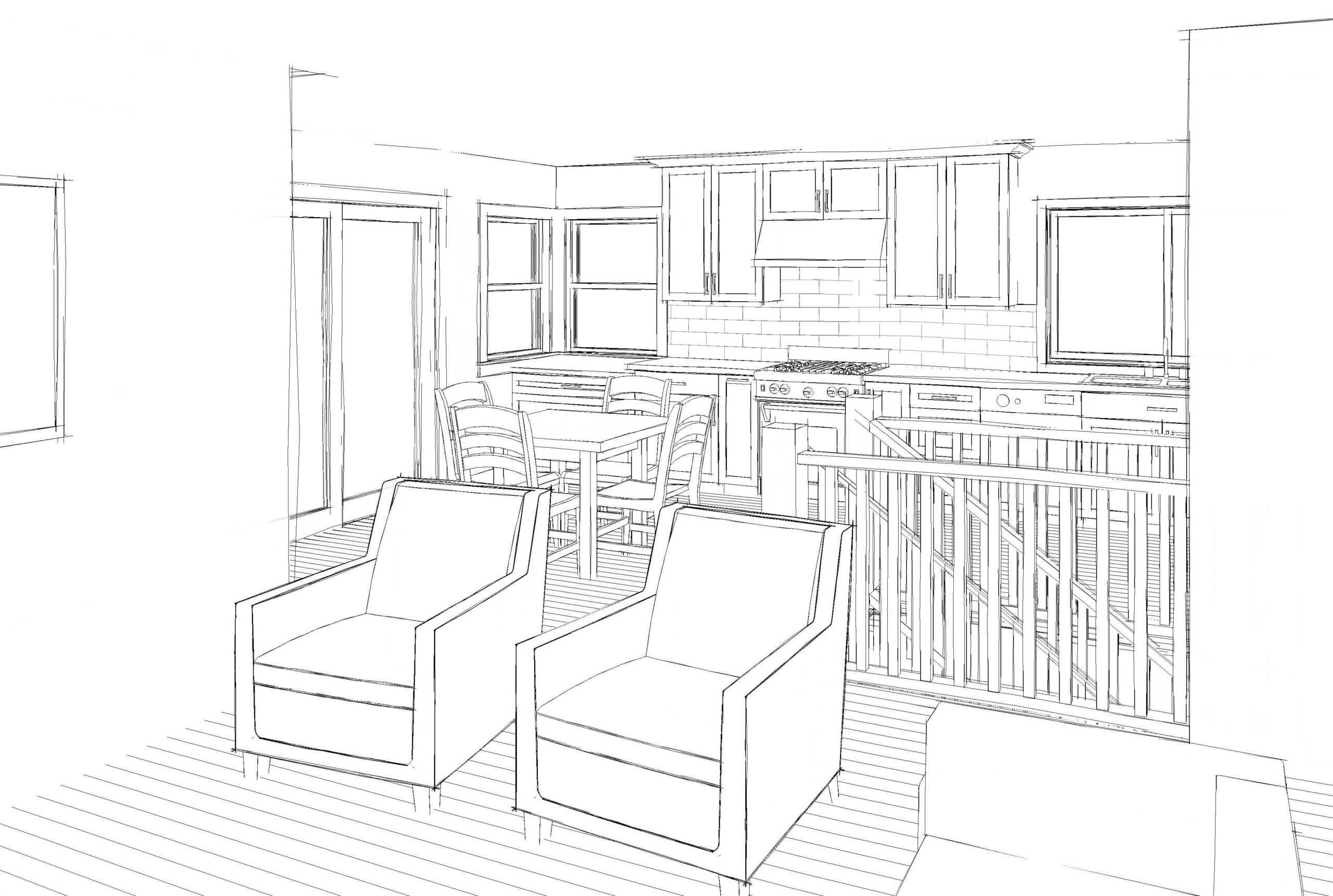 Starting in Black and White
"After our team meets several times to discuss the homeowners' space and determine solutions, it's so fun to present those first black-and-white layouts to our clients and hear their reaction," said Sara English, AMEK's Designer. "We realize it might take a couple rounds to settle on a plan that satisfies aesthetics, needs and budget; but it's important to not rush these early steps."

Putting Beautiful Puzzles Together
Once a final layout with floor plan and cabinetry is finalized, it's time to make selections. As always, we stay flexible with clients based on their comfort level of technology for video conferencing and online selection shopping vs. in-person meetings. 
"It's like putting together a beautiful puzzle," said AMEK Selection Coordinator Angie Schmidt Brau who is commonly spotted in the office with samples on her floor seeing how pieces look together. "We try to narrow down the choices based on their style preferences and budget."
We also will make appointments for some products like lighting, countertops, and appliances. "Even then, we try to zone in because otherwise it's hard to focus when you're looking up at a showroom full of light options or a bazillion variations of quartz," notes Angie.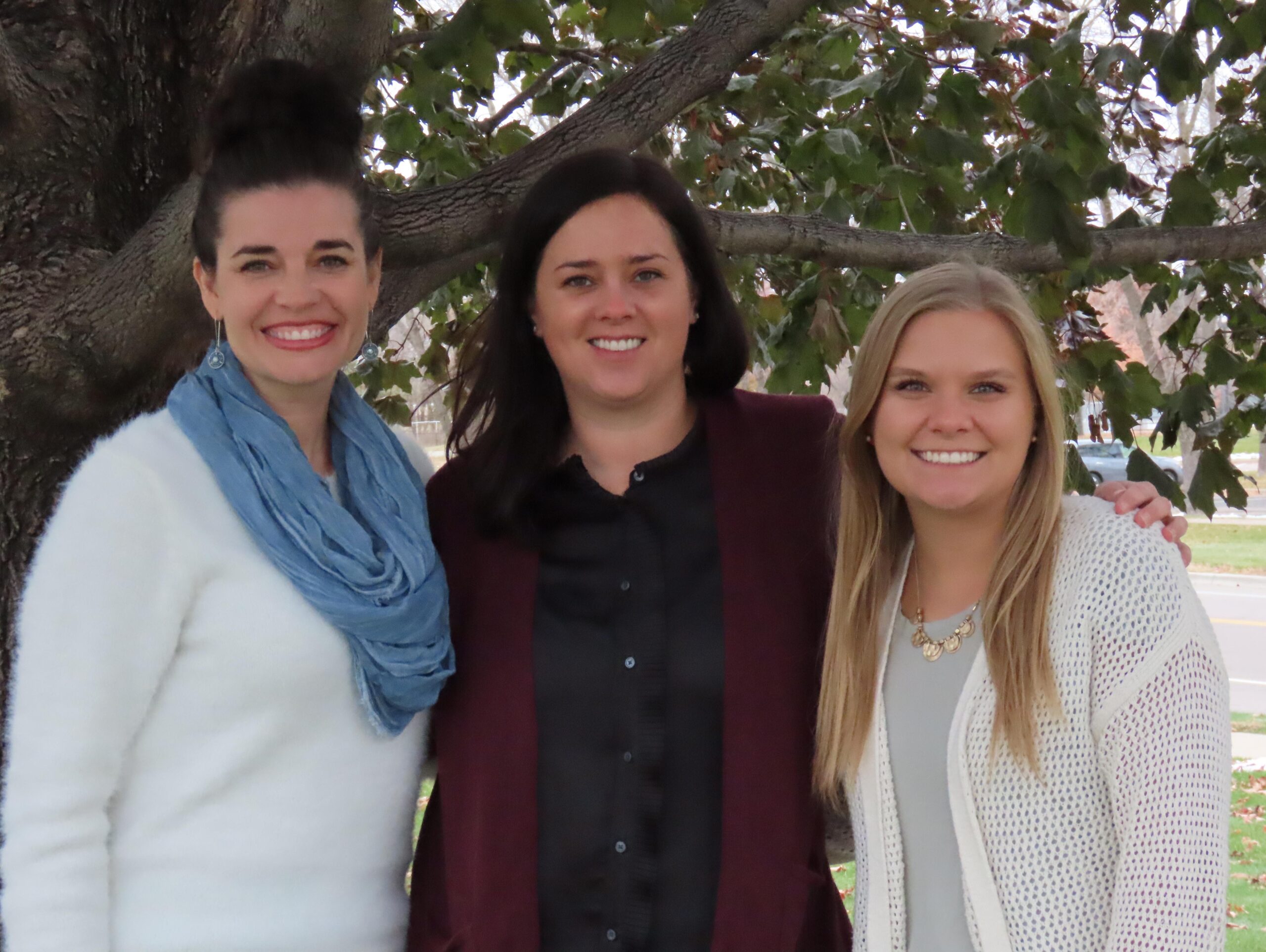 Angie Schmidt Brau, Selections Coordinator; Sara English, Designer: and Raelin Schmidt, Assistant Designer
Adding Selections and Details
Toward the end of making choices, the dream starts filling in with color, definition, and texture. It's time to put the pieces together.
Our Assistant Designer Raelin Schmidt who does our drawings and renderings said, "I like challenging myself to see how real I can make it look by adding details to bring the space to life. To see a project go from floor plan sketches to a rendering to a finished space is remarkable."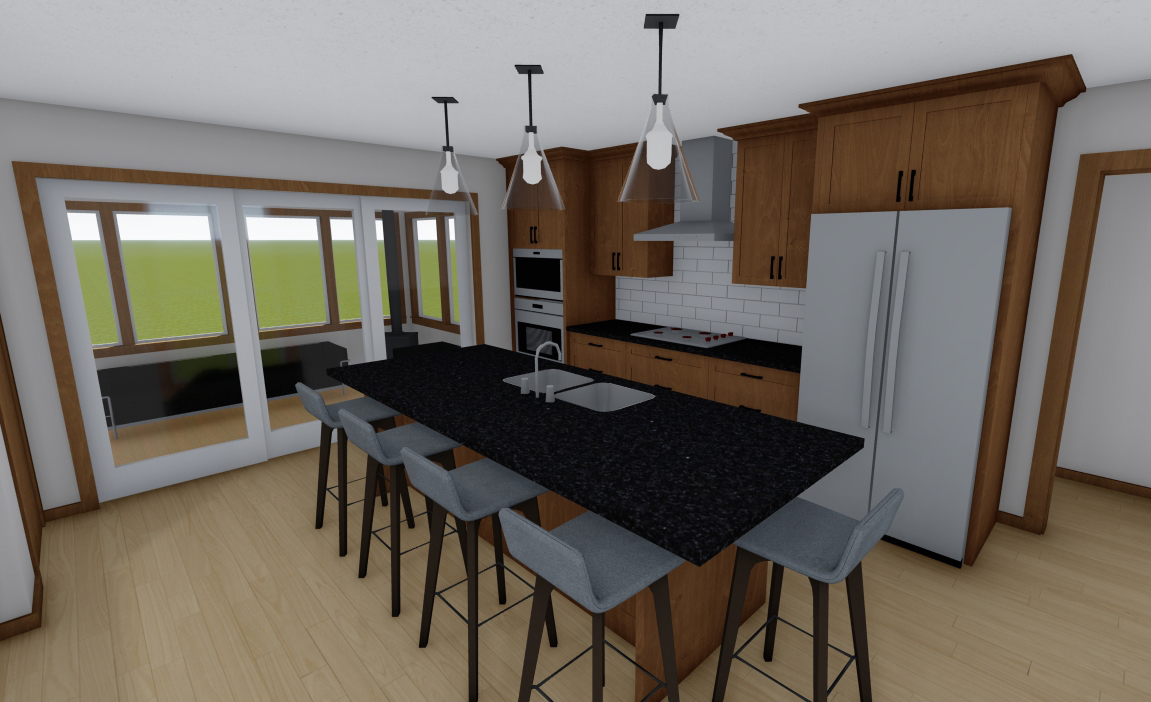 Earning the Stamp of Approval
"We're able to show clients a 'sneak peek' into what their home is going to look like with our color renderings and even 3-D virtual walk-throughs for bigger projects," Sara said. "When clients see the floor plans and selections come together, there's certainly a 'wow factor'. Sometimes there's slight modifications that need to be made, but it's usually pretty close. When they give us their stamp of approval to start construction, we are as excited as they are!"
Matt agrees, "Our reward really comes in giving homeowners outstanding solutions that they will enjoy for a long time to come."
It's Your Turn!
Are you ready to share your pain points and wish list to see how our AMEK design team can match your lifestyle with your home? If so,  Let's start a conversation