Our Recent Remodels in Richfield & Minneapolis Featured
We are excited to have the opportunity to be back on this home event with our recent Richfield and Minneapolis remodeling projects. Hosted by the Minnesota chapter of the National Association of the Remodeling Industry (NARI), this unique tour offers relaxed opportunities to talk with the homeowners along with our AMEK Design + Build team. 
We love the challenge of optimizing space, so the homeowners enjoy living in their home even more. You are invited to the free tour to see the initial drawings, selections and live results of how our detailed process is a collaborative effort between our AMEK team and the homeowners. 

City Living with Today's Style & Function
This year's tour not only promotes city living within Minneapolis and St. Paul, but also the first-ring suburbs like Richfield.  These homes often were solidly built with elements of highly valued character and details. Part of the challenge for remodeling homes constructed in the 1940s-1960s is update them for today's lifestyles while thoughtfully blending new with the existing portions.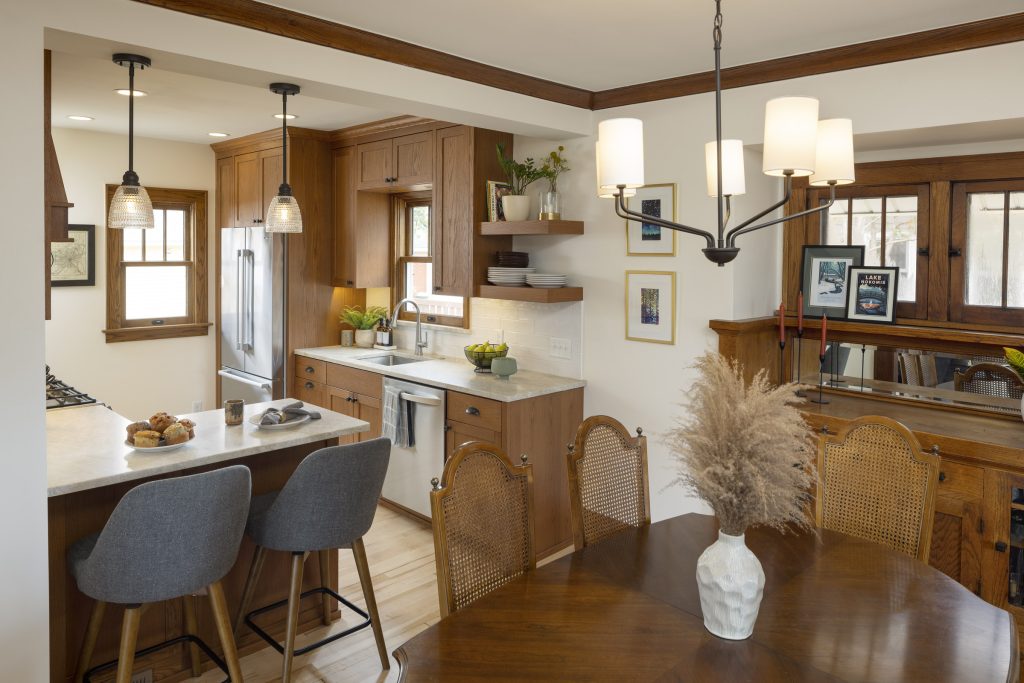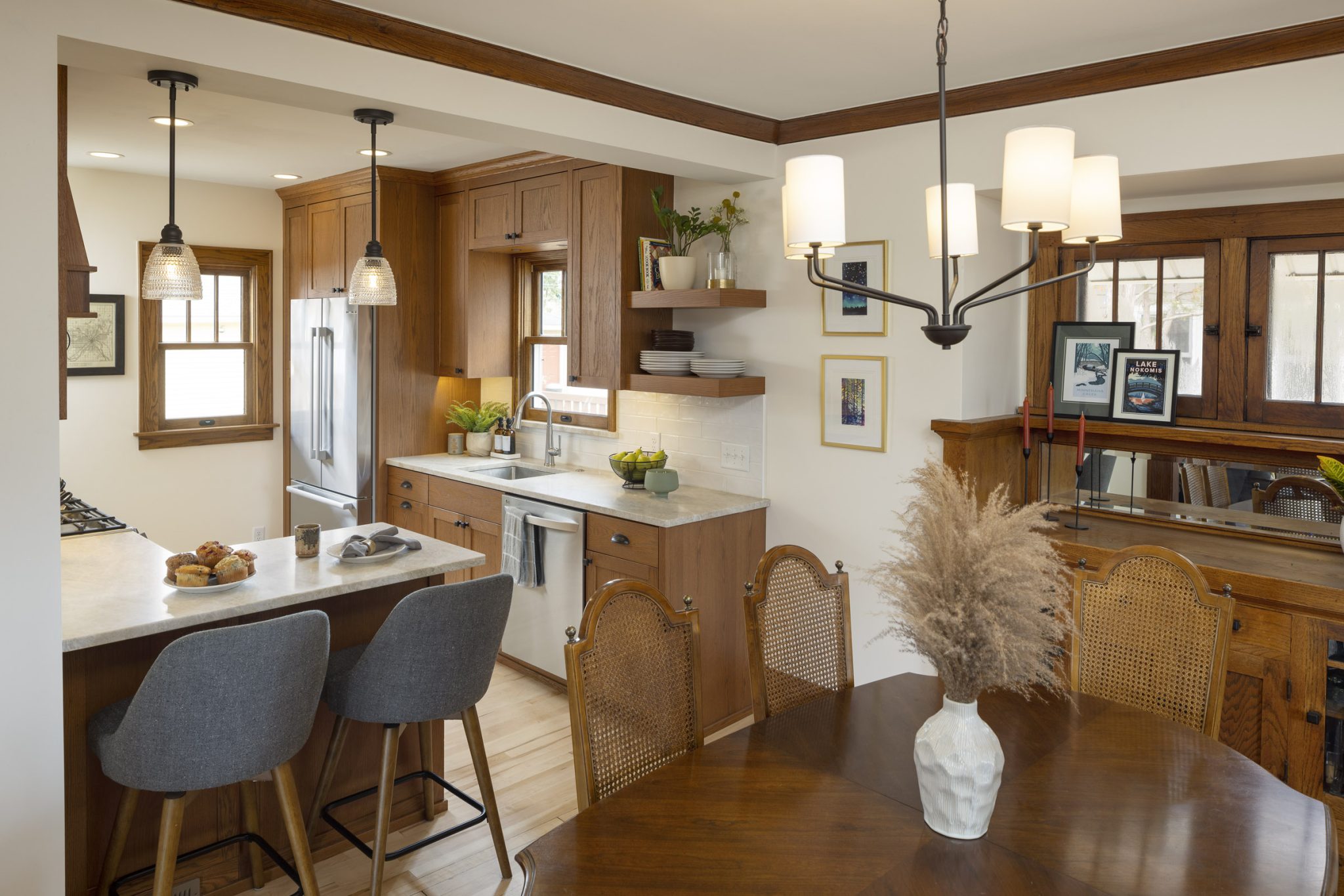 AMEK Remodel Descriptions:
Both homes involved kitchen remodels focused on function and aesthetics.  Come tour to understand more about the types of client wish lists our AMEK team thrives on and how we uniquely design for lifestyle, budget and durability.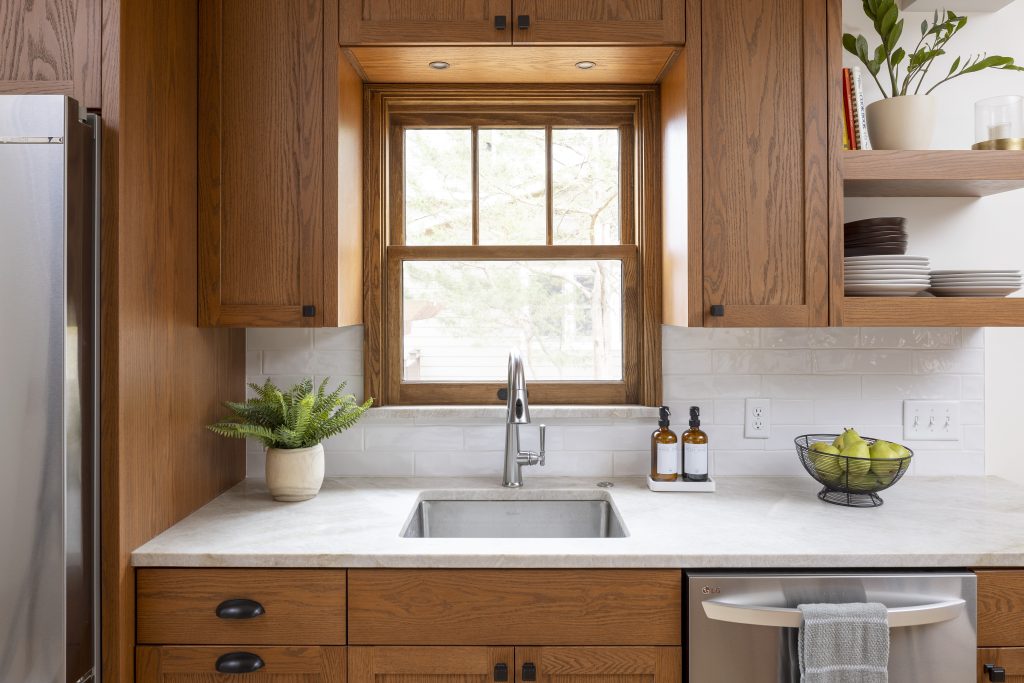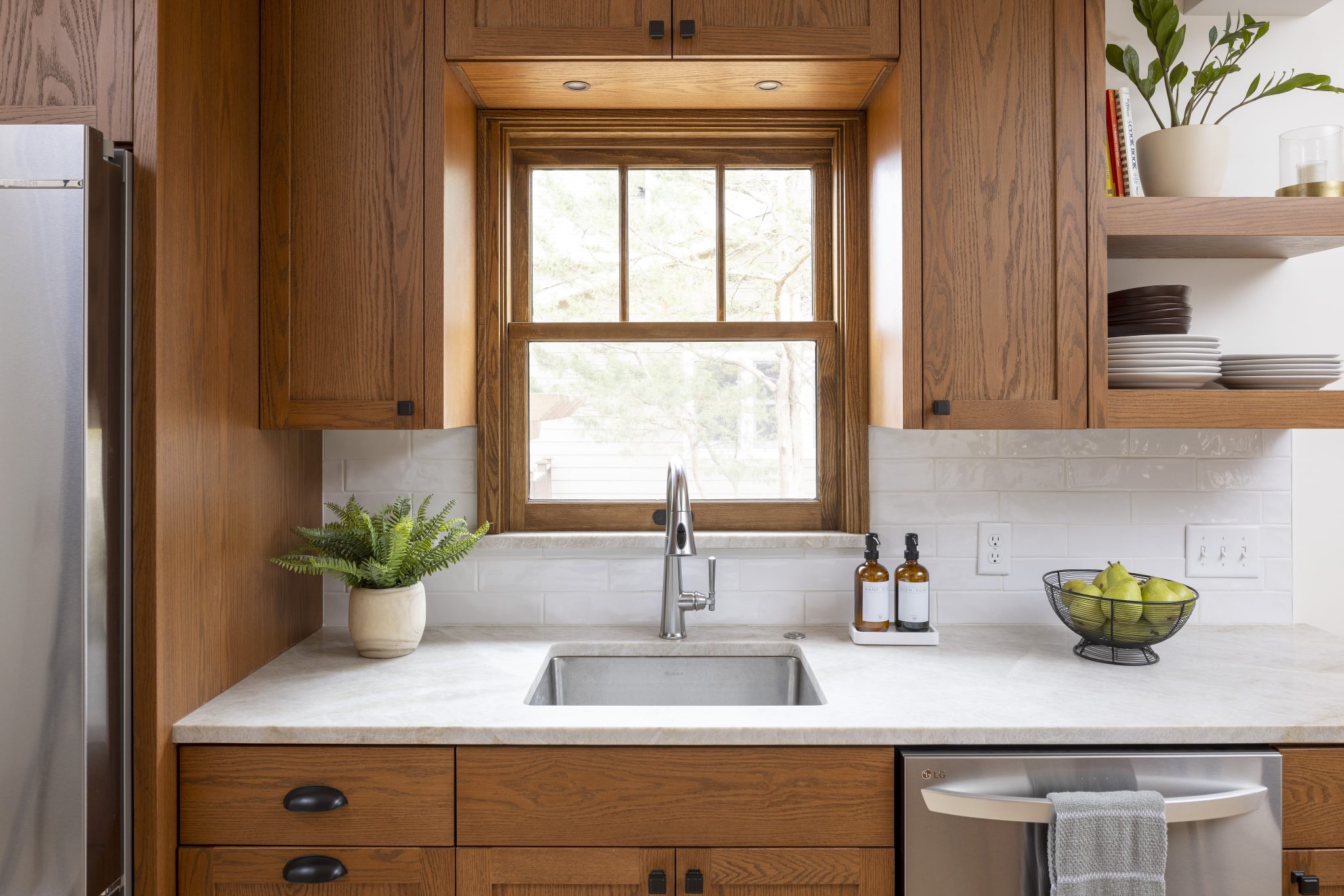 Excited to buy this classic home near Minnehaha Falls, the young homeowners weren't so thrilled with the kitchen's lack of storage and haphazard layout. A kitchen remodel was at urgent status on their "to do" list.  The new layout connects with the dining room and offers a peninsula for prep space and a casual spot for a cup of coffee. Custom cabinetry and creative design solutions makes this compact kitchen live large for family gatherings that they like to host. You'll be impressed with the changes!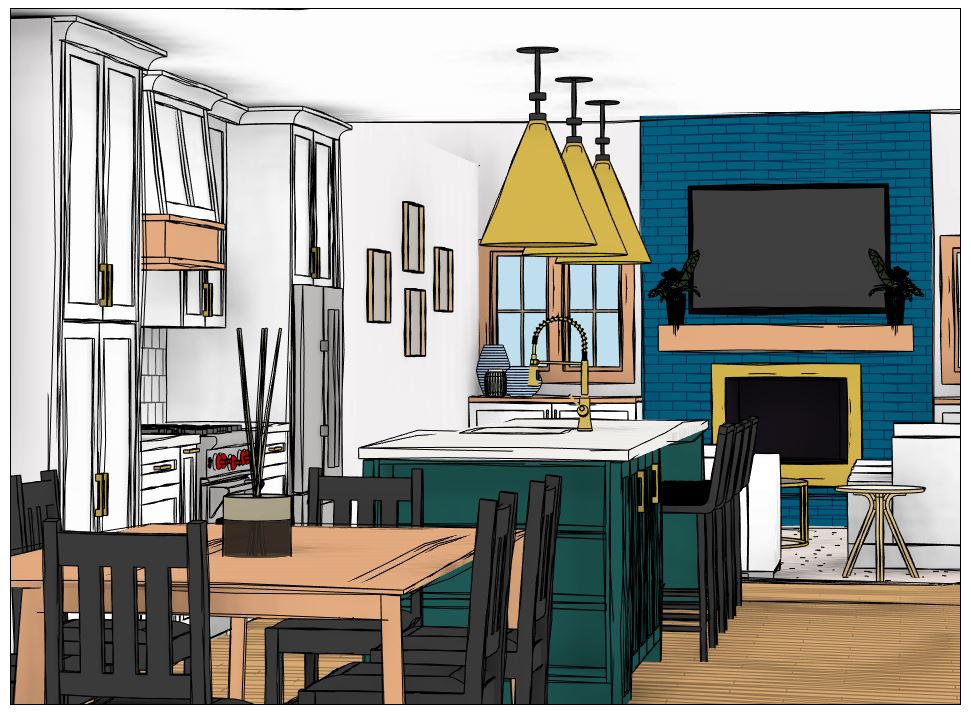 Patiently waiting to do a dream remodel of their Richfield home, this couple says it's worth the wait as we complete the last pieces of the project going into the tour weekend. After seeing AMEK on last year's MSP Tour, they were ready to partner with us to see the potential of their home. 
With a large kitchen featuring an island with seating, the open concept promotes interaction from the dining room and the family room. The jewel tones featured in the island and fireplace refresh are even more dazzling with the gold hardware and lighting accents!  You will want to check out the new location of the covered front door, larger windows, the creative bump-out, quartz countertops, and the optimized floor plan!
Organized by the local Minnesota chapter of the National Association of the Remodeling Industry (NARI-MN), this spring tour April  29 & 30 provides homeowners an opportunity to tour the latest trends in remodeling and home design in the metropolitan area. The front doors open at 11 a.m. starting on Saturday, April 29. 
Our AMEK House Addresses:
House 4: Minneapolis, MN – 5015 38th Ave. S.       
Kitchen Remodel– Removed a wall between the kitchen and dining room to put in a peninsula for an open concept, beautifully blended cabinetry, trim, and flooring to match existing wood elements in this classic home. Updated the drop zone too! Check out the link for more pictures.
House 26: Richfield, MN – 2908 W. 71 1/2 St 
Kitchen, Dining Room, & Piano Room Floor Plan – Removed walls, did a bump-out, moved front door and added covered entry, enlarged several windows, updated fireplace, and gave exterior a facelift. It's going to feel like a whole new house! Lots of striking selections to elevate the entire space.  Check out the link for more pictures.
We'll be on location from 11 a.m. to 5 p.m. both days.  We look forward to seeing you!