Showcase Set for March 26-28, Noon – 6 pm
Chaska Remodel: Making Room For What You Really Want
The brighter, warmer days of March make us eager to be out and about. We have a recommendation for your upcoming calendar: The Spring Remodelers Showcase. The home tour kicks off Friday, March 26 at noon. 
AMEK's design team invites you to tour our Chaska remodeling project to see how a creative new floor plan and addition optimizes function – and more importantly – the enjoyment living in the home.  There's a story about every project we do. In this case, the homeowners were at a crossroads.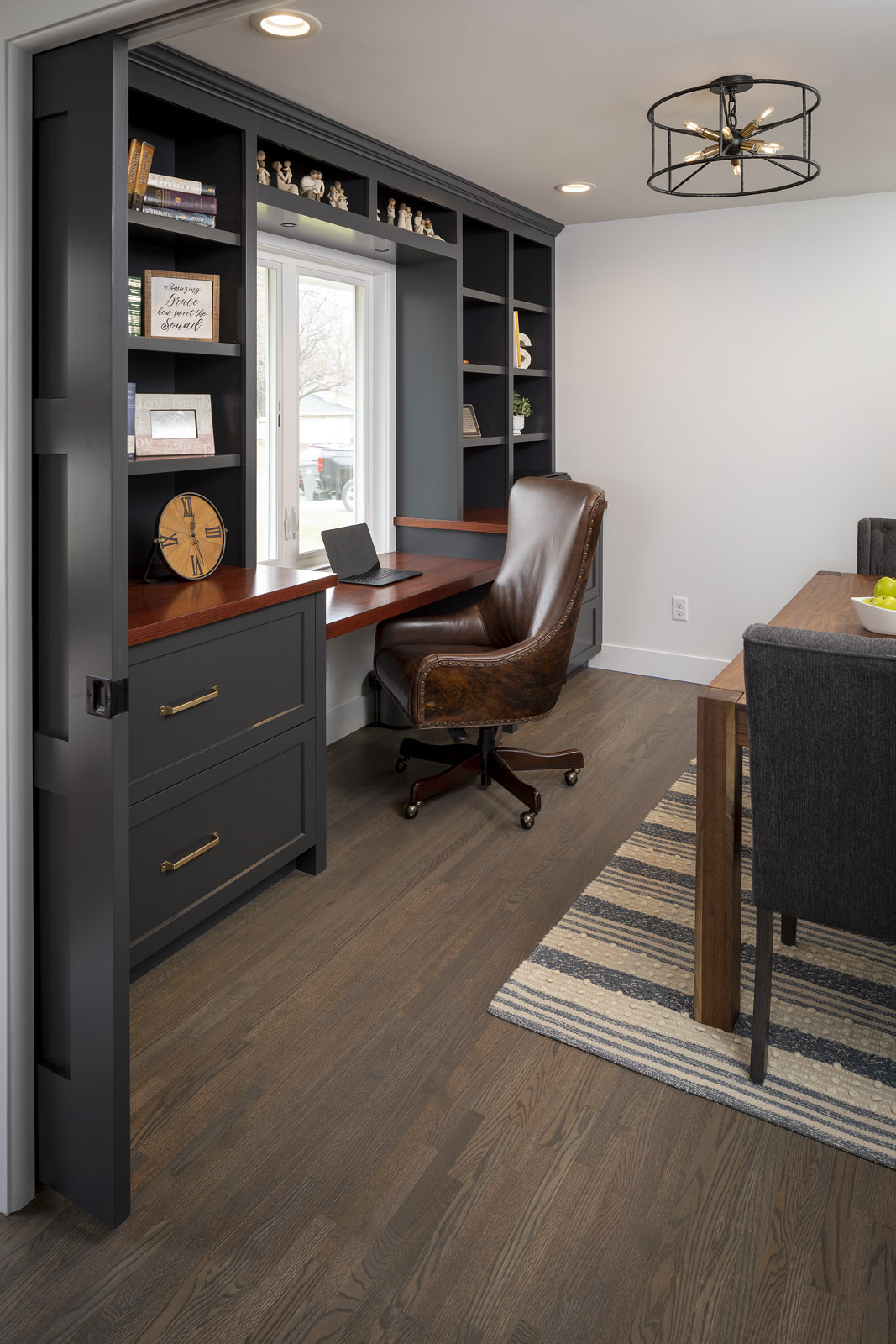 Stay or Move? It's a Common Dilemma
The time had come to decide: remodel to stay in the Chaska neighborhood they enjoyed or pack up to find a bigger house to accommodate five growing boys and some time in the future – gatherings that would include spouses and grandkids. Central to the discussion in the remodeling option was how to make room for what the homeowners really wanted. Then it was up to our design + build team to stretch the limits and incorporate as much as possible within the budget to persuade the homeowners there wasn't a reason to change their address.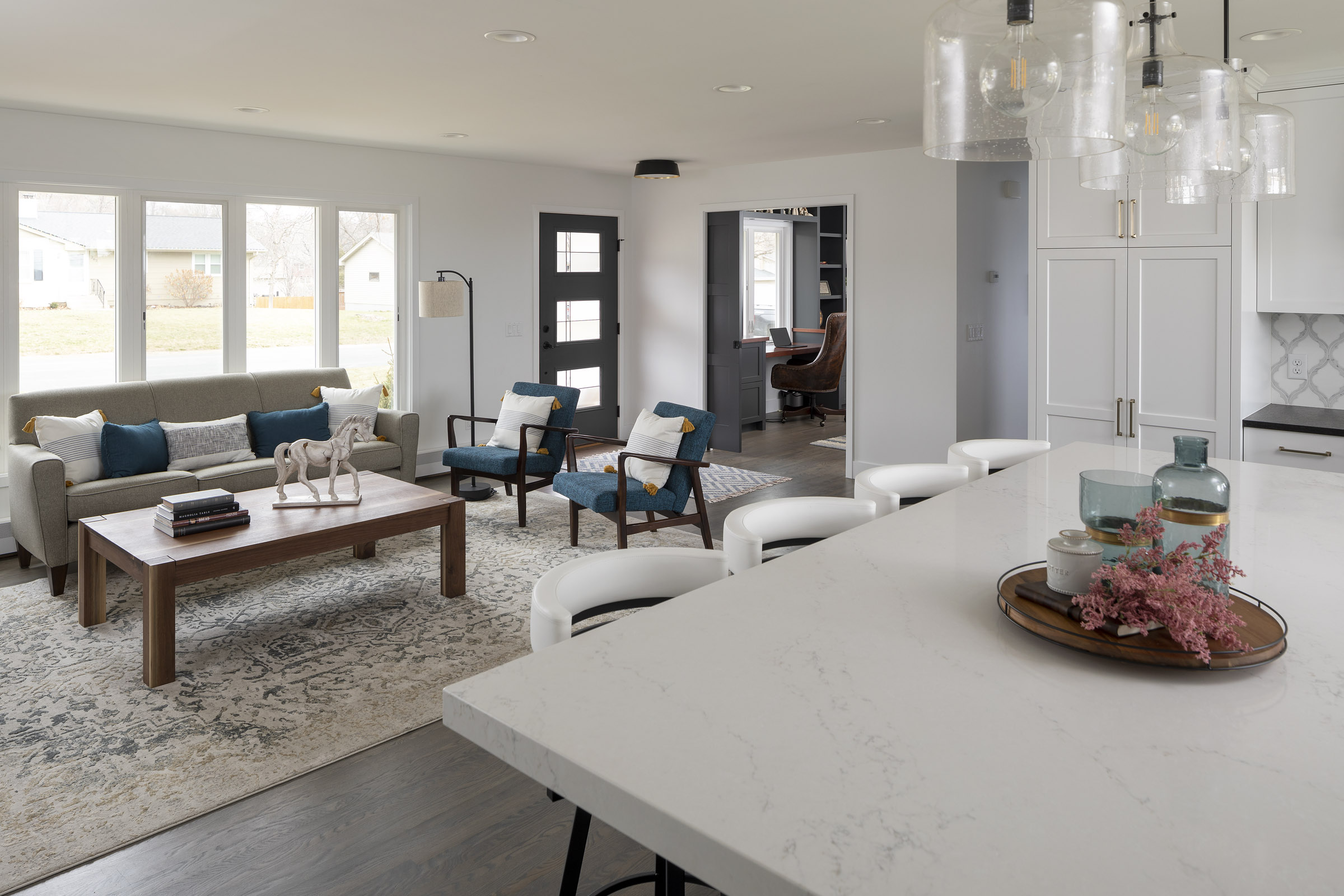 By removing a wall and between the living room and kitchen, the open floor plan allows the family to easily converse while doing meal preparation at the island or to mingle while hosting holiday events. A transformed bedroom became an office that boasts a long table to handle school projects or more seating for parties. By shaving off a little garage space, a mudroom was created which makes for a happy – and organized – household!  Honestly, it's the new porch room that draws everyone in – to watch the sunrise and sunset, to sit by the fire with a book, or to stream favorite shows.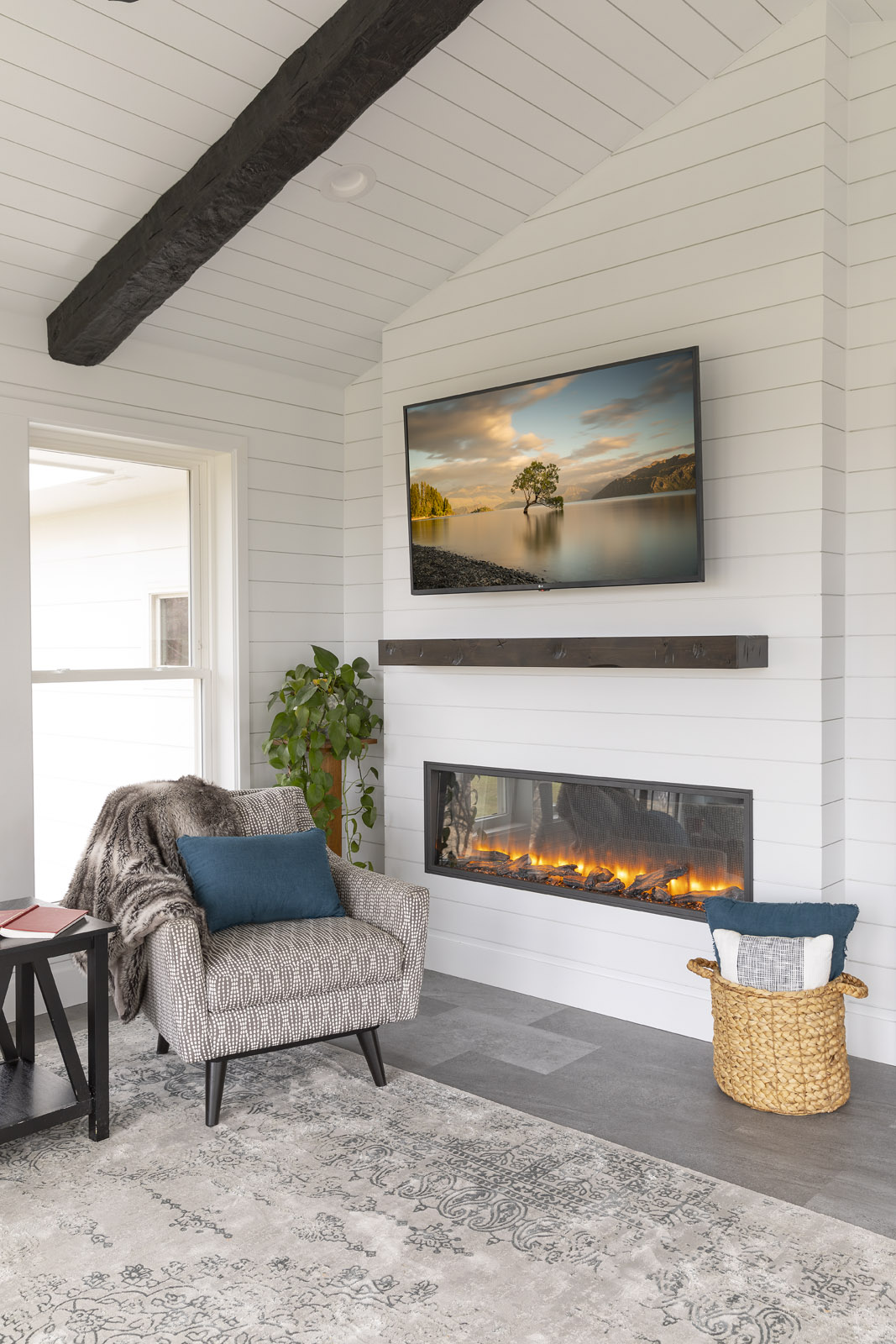 There's a lot of refined details too – thickened granite edge on the island, Carrera marble stove backsplash, honey bronze hardware, wood and luxury vinyl flooring – all illuminated by abundant natural light and brilliant lighting fixtures. With all of this, there's absolutely no reason to move now!
Remodelers Showcase Details:
Organized by Housing First Minnesota, this Remodelers Showcase event March 26-28 provides homeowners an opportunity to tour the latest trends in remodeling and home design in the Twin Cities area. 
Our AMEK location: R8 – 263 Highland Dr., Chaska 
Main level remodel & Addition – kitchen, mudroom, dining room, living room and porch retreat
We'll be on location from noon to 6 p.m. each day.  We look forward to seeing you!
Note: Housing First will have COVID-19 protocols in place requiring facial coverings and social distancing.

We are grateful to these clients for sharing their home.  Through pictures, floor plans and renderings, we'll be able to  illustrate how our collaborative design process happens to create spaces for today's living. We hope to see you in Chaska!