Texas is known for big things. AMEK won one of the big national awards at the Evening of Excellence April 8 in Austin, TX. Co-owners Paul, Matt and Andrew Schmidt were there to collect the 2016 Contractor of the Year (CotY) award from the National Association of Remodeling Industry in the Exterior Renovations category. NARI presents the awards to recognize peers in the remodeling industry for excellence.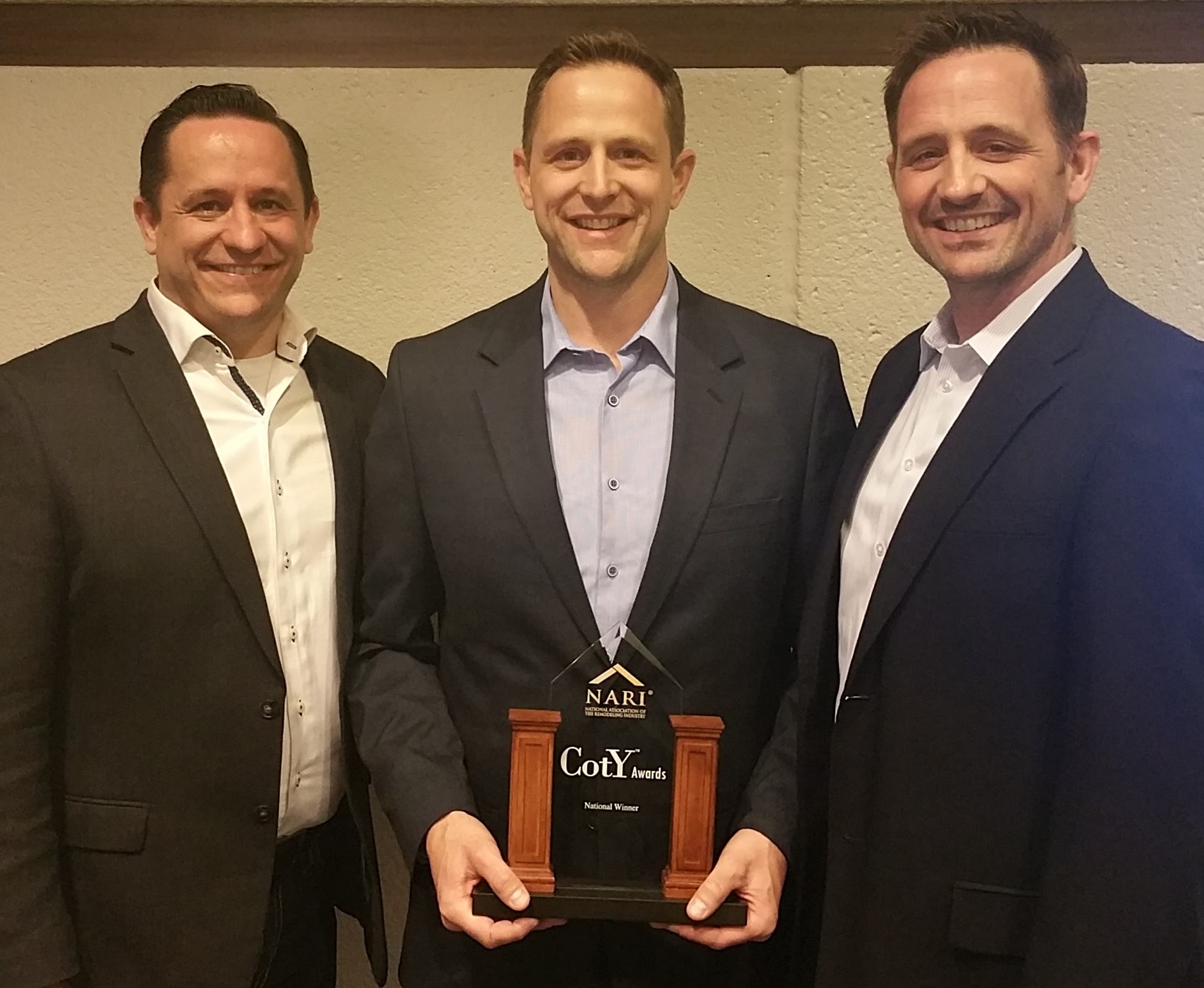 Judging is based on problem solving, craftsmanship and design elements. Located along Minnehaha Creek in Minneapolis, the winning project required extensive remediation repairs to fix construction defects caused by water being trapped within the walls following an improper installation of a second story in the 1980s and from trapped moisture due to a poor ventilation system.
Led by AMEK owner Paul Schmidt and field manager Jim Hansel CRPM, the project involved the removal and reconstruction of rotted areas before the new exterior could be installed. The final results featuring a crisp, modern appearance with warm, wood accents have given the owners a healthy and aesthetically pleasing home to enjoy. For more details, see the case study at the AMEK Exteriors website.