An Eagan whole house project earned a ROMA distinction by industry peers recently at Housing First's BIG Night held at Mystic Lake Casino.  The Total House category showcases our team's artistic and production talents throughout an entire main level remodel. 
"We personalize every project we do to optimize the space with the goal to make it even better than our clients thought it could be," noted Matt Schmidt, AMEK Co-Owner. "The recommendation letter these clients wrote for us reminds us why we love the work we do."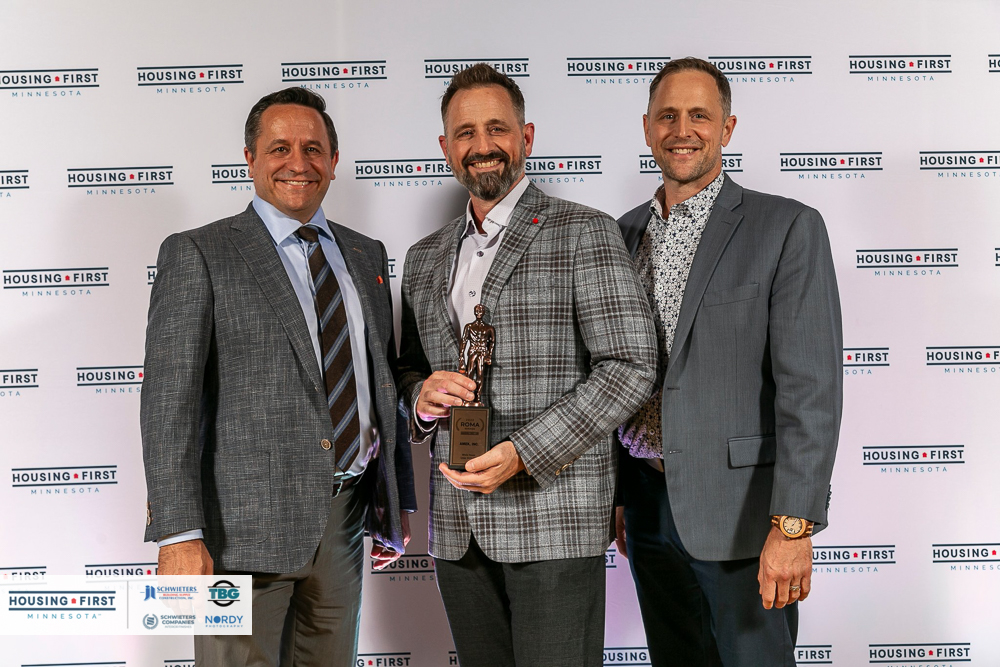 AMEK Owners Andrew, Matt, and Paul Schmidt pose with the 2023 ROMA Award – Total House. 
In this remodel, the homeowners wanted to make their main level more connected to their backyard swimming pool and deck and to offer easy entertaining (and clean up). The floor plan was rearranged and opened up along with raising the sunken living room which all made a big impact on how much the space is enjoyed.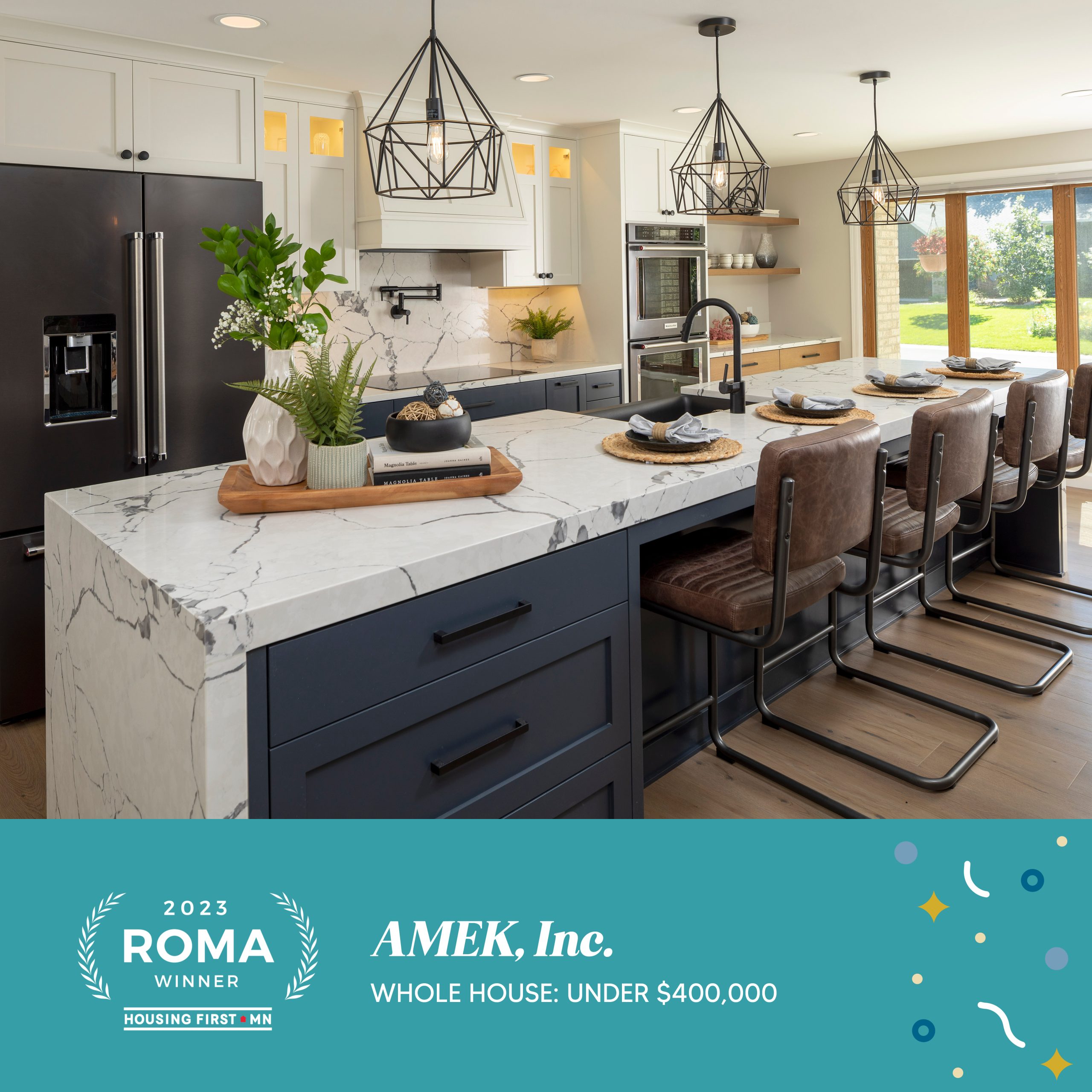 Presented on October 27 along with other honors, the Remodeler of Merit Award (ROMA) is announced in 16 different categories for excellence in design and craftsmanship based on overcoming challenges and meeting the clients' needs.  Entries must show through before-and-after picture sets and a project summary how the transformations improve our clients' lives. Winners were selected by a team of remodeling professionals from the Builders Association of Sioux Falls, South Dakota.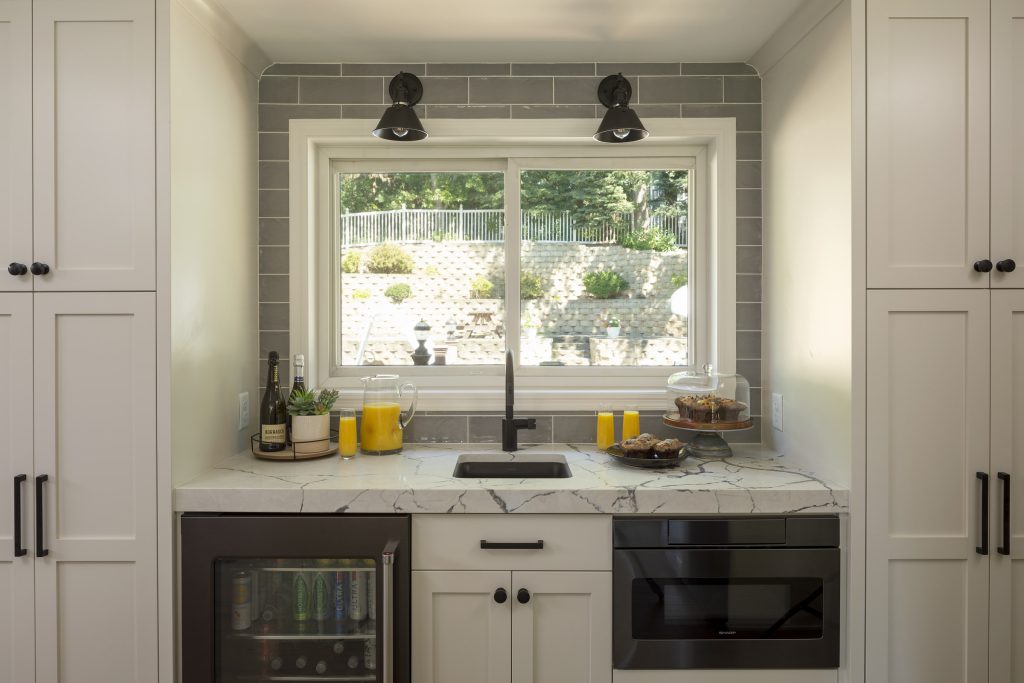 "Remodeling projects that earn a ROMA Award are truly exceptional," explained Housing First Minnesota CEO, James Vagle. "The remodeling professionals who review each entrant know that they're not just looking for the prettiest spaces – they take into account the challenges and customer wishes as they evaluate each project.
To learn more about our process, read about our collaborative and creative solutions that could change how much you enjoy your own home.