Our AMEK Design + Build team is celebrating our ROMA Awards received recently at Housing First's BIG Night held at Mystic Lake Casino. We are proud of all of the projects we do for our clients, but it was wonderful to be recognized by industry peers for both a lower level remodel and a whole house project.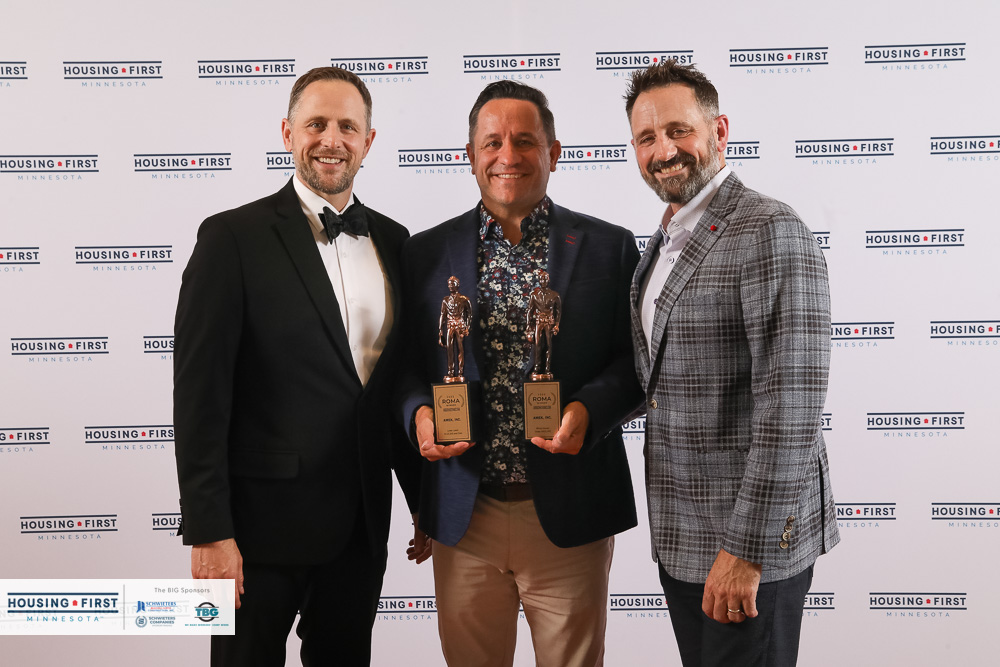 AMEK Owners Paul, Andrew, and Matt Schmidt pose with the 2022 ROMA Awards.
Presented on October 28 along with other honors, the Remodeler of Merit Award (ROMA) is announced in 16 different categories for excellence in design and craftsmanship based on overcoming challenges and meeting the clients' needs.  Entries must show through before-and-after picture sets and a project summary how the transformations improve our clients' lives.
Our award-winning Minneapolis remodel in the Whole House category involved city code challenges to stay within the house's footprint and to honor the home's character. More dining seating, storage, and an additional bedroom and bathroom all fortified the key kitchen remodel.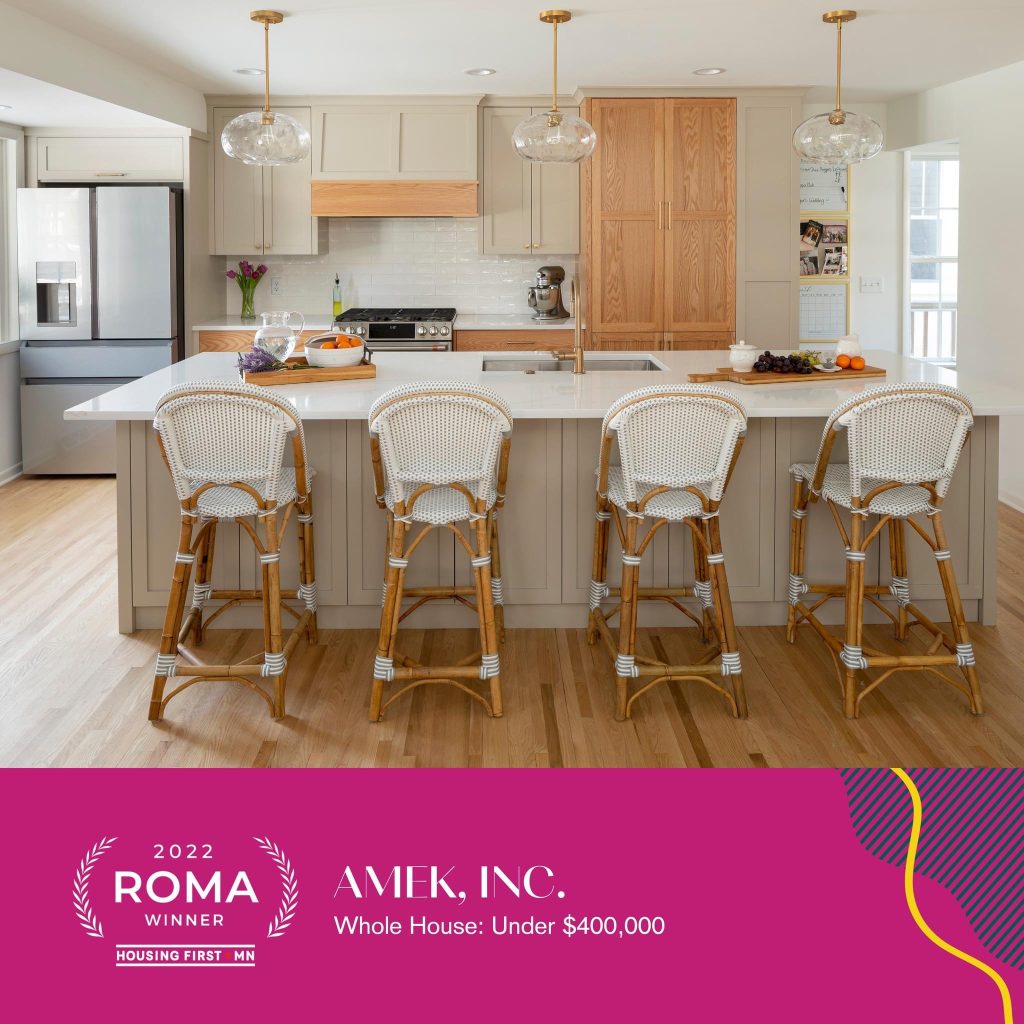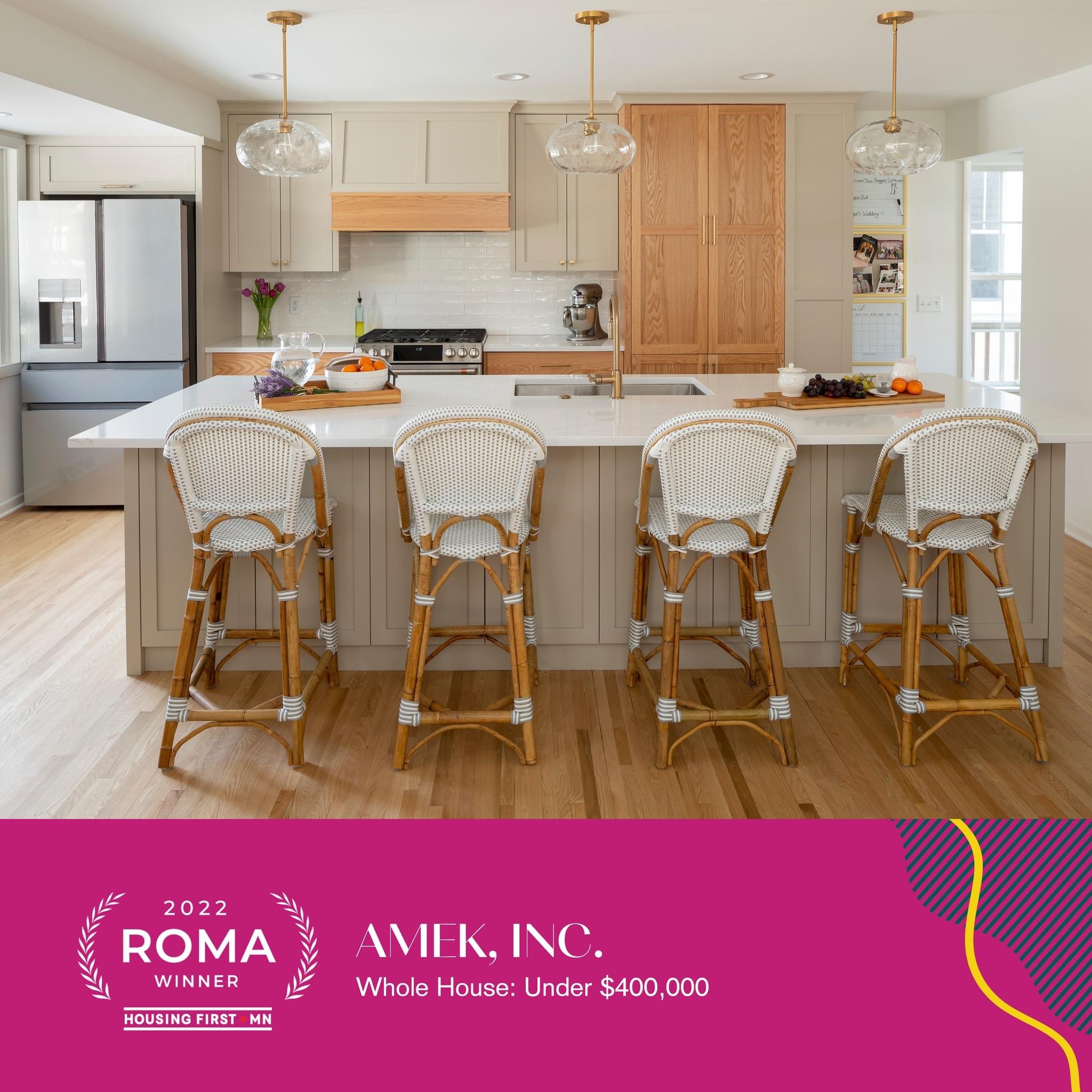 "The dramatic transformation in the floor plan and how it honestly and positively changes the daily life for this young family is gratifying," said Matt Schmidt, AMEK co-owner. "I'm proud of how our design + build team thinks 'outside the box' while staying inside the box to use the square footage available."
An Orono lower level remodel earned a ROMA celebrating the diverse projects our team works on. Going from a dingy and underused basement to an enticing space personalized for the whole family made a big impact for the family of four. The project features a movie theater for films and gaming, hobby room for archery and paddle sports, bright workout area for motivation, bedroom for guests, lounge, and bathroom. 
"It's all about reimagining the space in the most efficient way possible to optimize how it can be used," said Schmidt. "In this case, the original basement was avoided because it wasn't inviting and didn't accommodate the family's interests. Now, it's getting used all the time for movie nights, regular workouts, and sleepovers."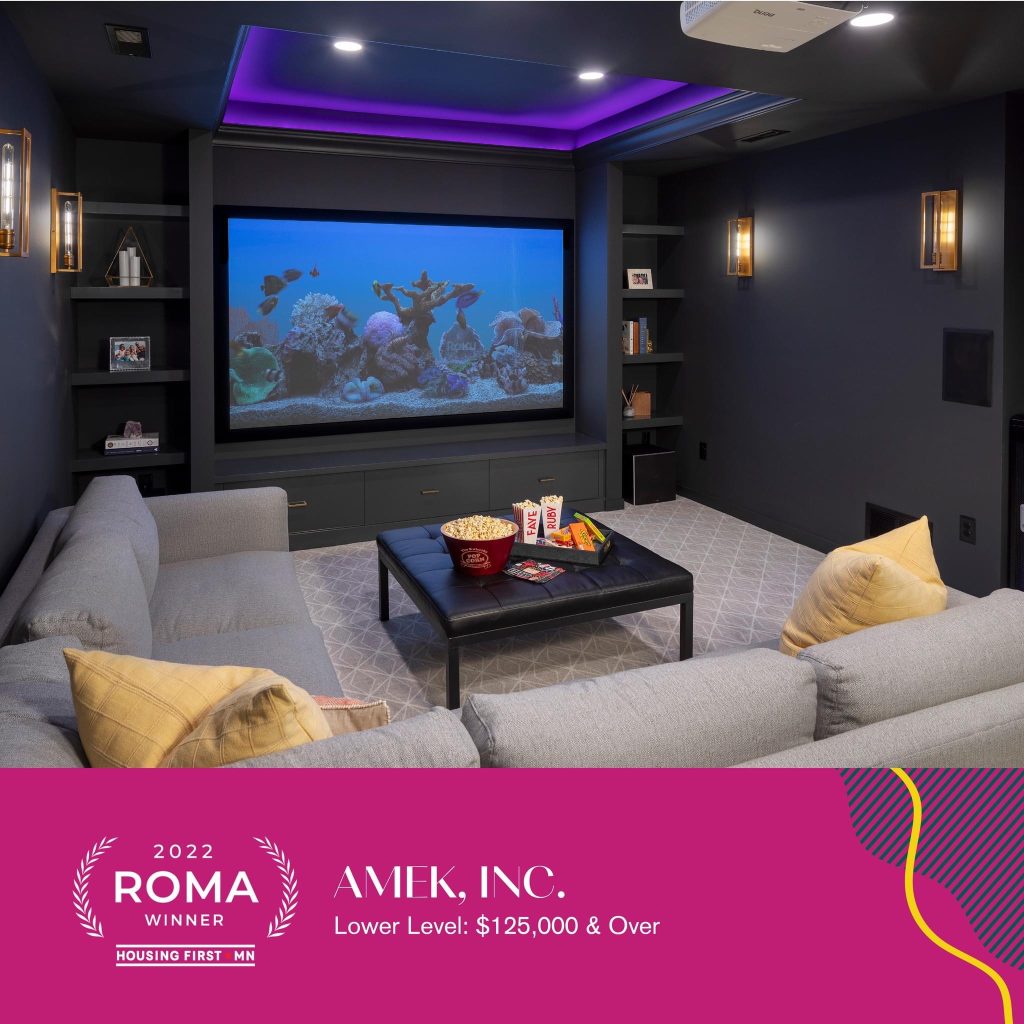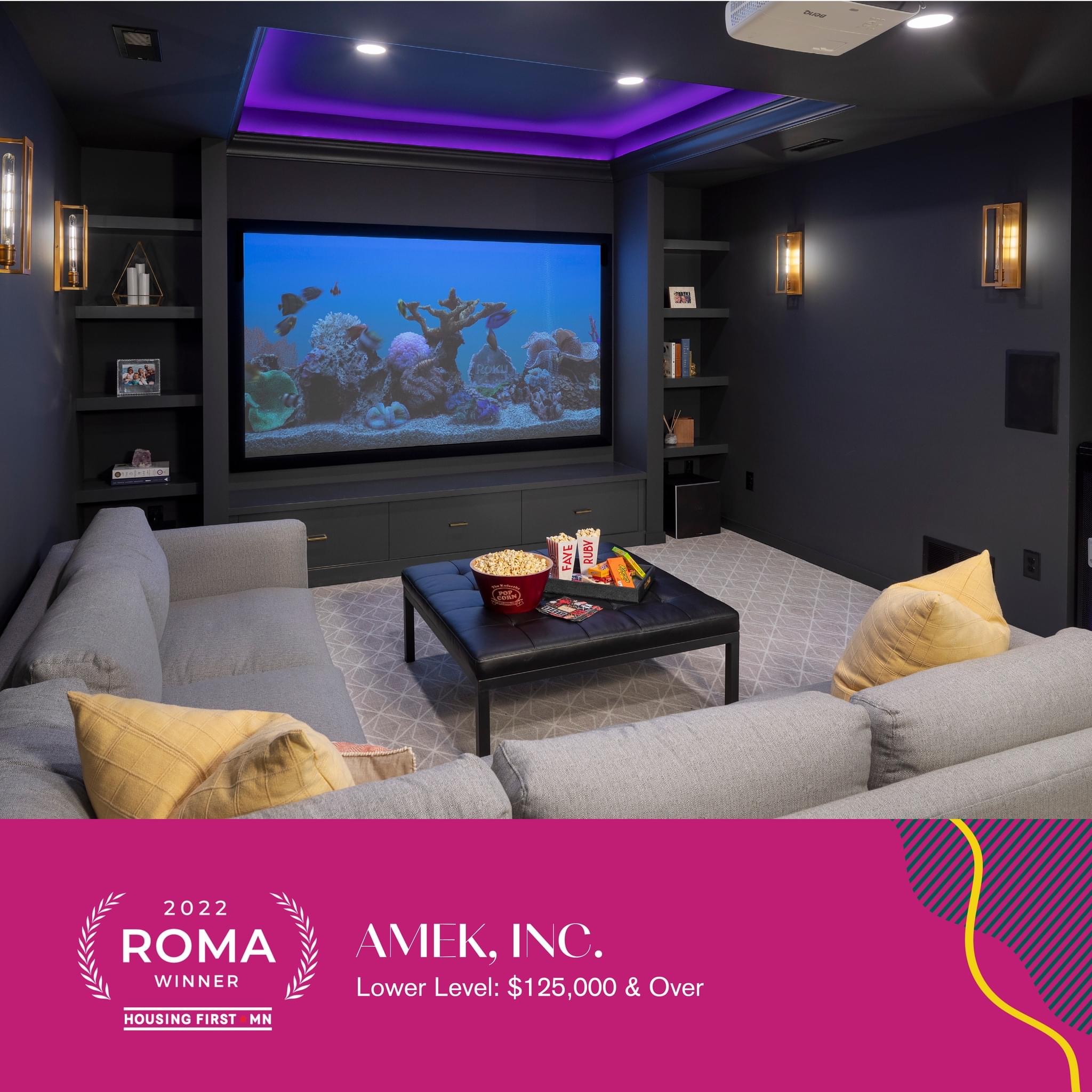 "That our clients are eager to share their story about their space in a recommendation letter to the judging panel validates to our employees that our process and partnership we have with our homeowners is notable in the Twin Cities' market," according to Andrew Schimdt, AMEK's CEO.