On the surface, a house to us is the concrete, wood, flooring, siding, sheetrock, etc. that are put together for a place to live. But a home is much deeper – it's the welcoming and defining feeling you get while in the space.
At AMEK – whether we are remodeling or building a new home – we aim to accomplish both definitions within our LifeDesign process. We listen to how you live and what parts of your current home frustrate you before we plan your new space. We want your home to be the place to forge memories with your kids, to invite your closest friends to enjoy good food and company together, and to rejuvenate you after a long day at work. It's about designing and building exclusively for each client.

Living LifeDesign
At this Mendota heights home, our young professional clients were seeking a clean, open look that included accents to draw you in. They wanted to create a place they could take pride in as it flexes from playtime with three young children to hosting a evening gathering of friends. It's sophisticated – in a simple way.
An all-white exterior and interior provides a striking backdrop to the wood finishes and furnishings. The placement of large windows makes the entire home feel bigger because your eyes are pulled outside to look around at the wooded surroundings.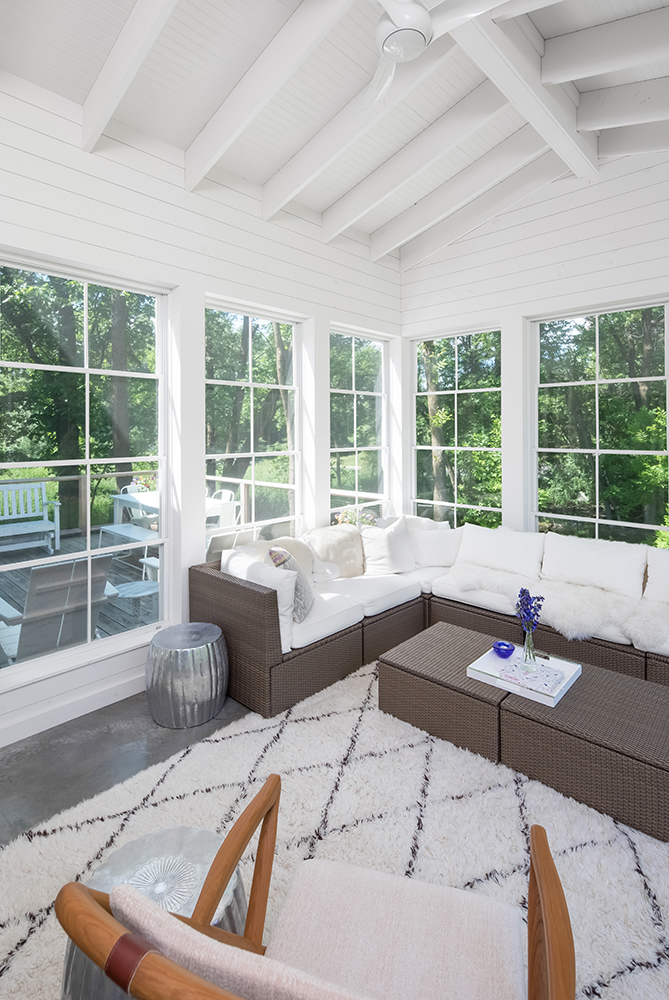 The main level showcases an open floor plan blending the kitchen, living room, porch, deck, and dining room into one big room – perfect for family celebrations. It's important a home functions well for everyday living, so nearby on the main level are the mudroom, kids' play area, and a guest bedroom for the joyfully anticipated visits from Grandpa and Grandma. 
Home is your refuge from a busy world to relax and recharge. Situated over the garage; the calming owners' suite features high ceilings, a bathroom with a vintage soaking tub, walk-in closet, an office space and laundry room. Balancing on the other side is a Jack 'n' Jill bedroom arrangement plus a music room to soothe your soul as you overlook the living room.
Including Exclusive Trademarks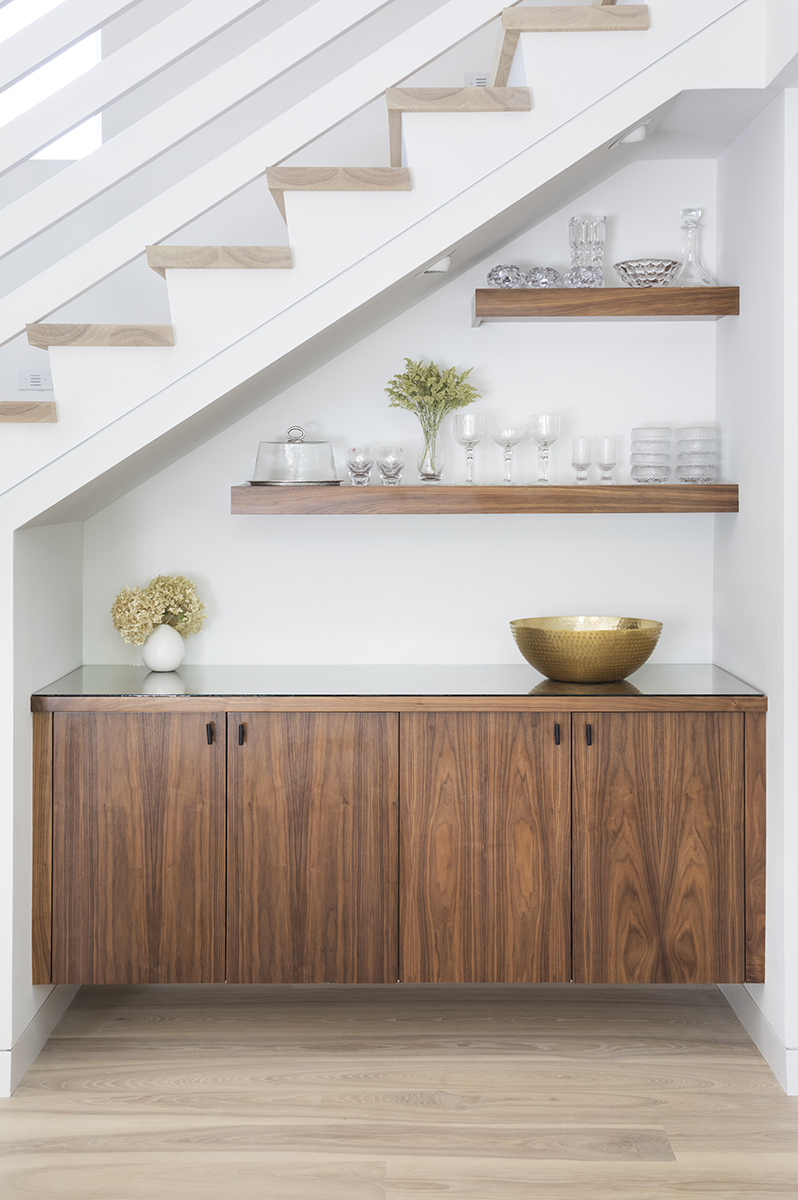 Every home project we do has its own personalized trademarks. In this case, the focal points are the beautiful built-in buffet under the stairs, a full-glass wall in the music room, the geometric stairs, and the wondrous round window on the third-floor kids' hangout zone.
It's a home like no other that we've built – just as our clients were expecting.
For more images from this LifeDesign story, check out the Whole Home project page here.