As we get ready to flip the calendar to 2021, many of us will continue to work and learn from home. Some of us may decide to never return to a company cubicle setting again.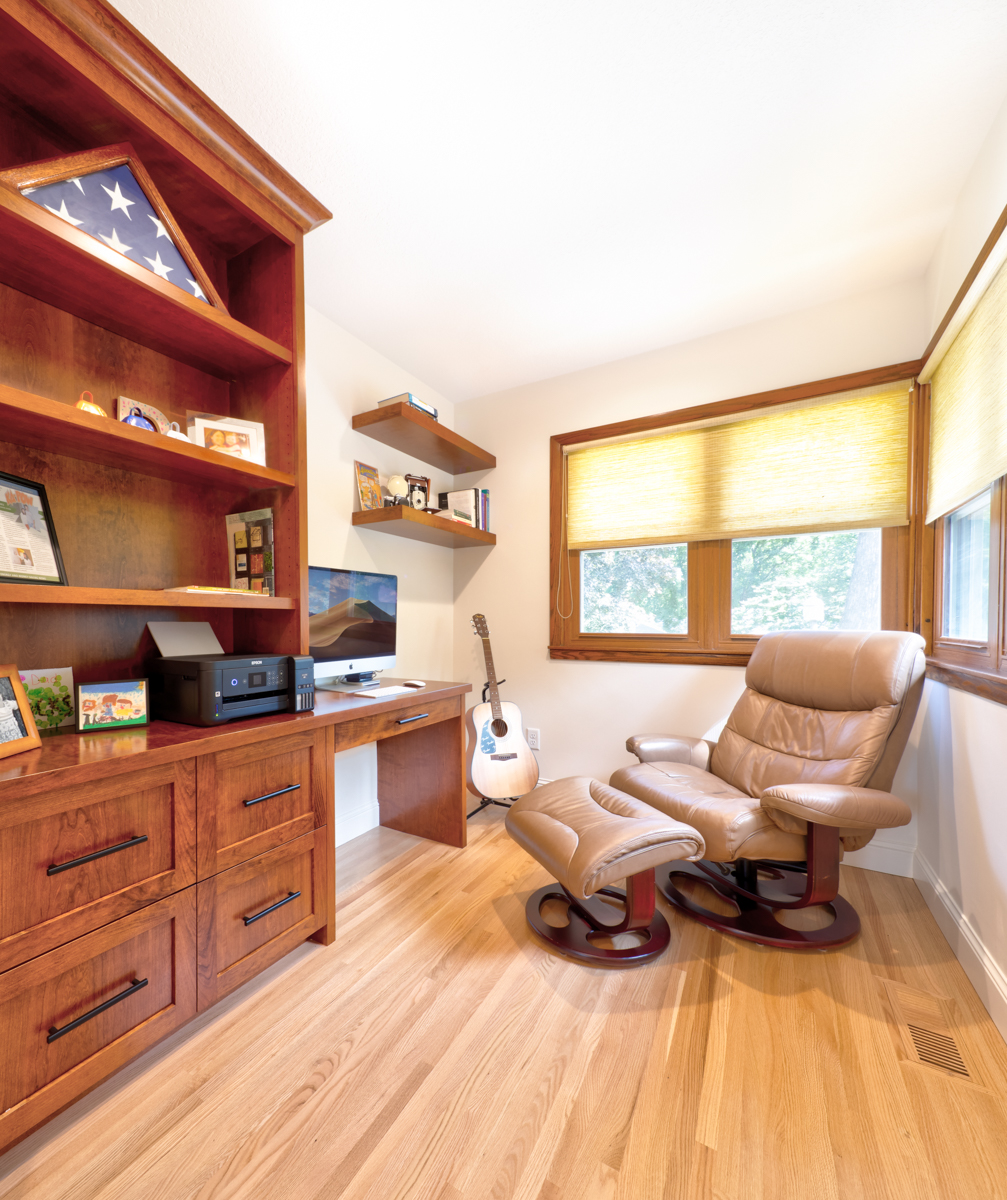 Integrating Offices & Study Spaces Within Remodel Projects
What does your ideal home office look like?  Need room for two or three monitors plus extra outlets to go with them? Need it be a part of the main living space or by a window? Want closed storage space or an extra work table? Through the years, we have integrated a variety of home office spaces from a compact corner to a full-fledged study within our remodeling projects.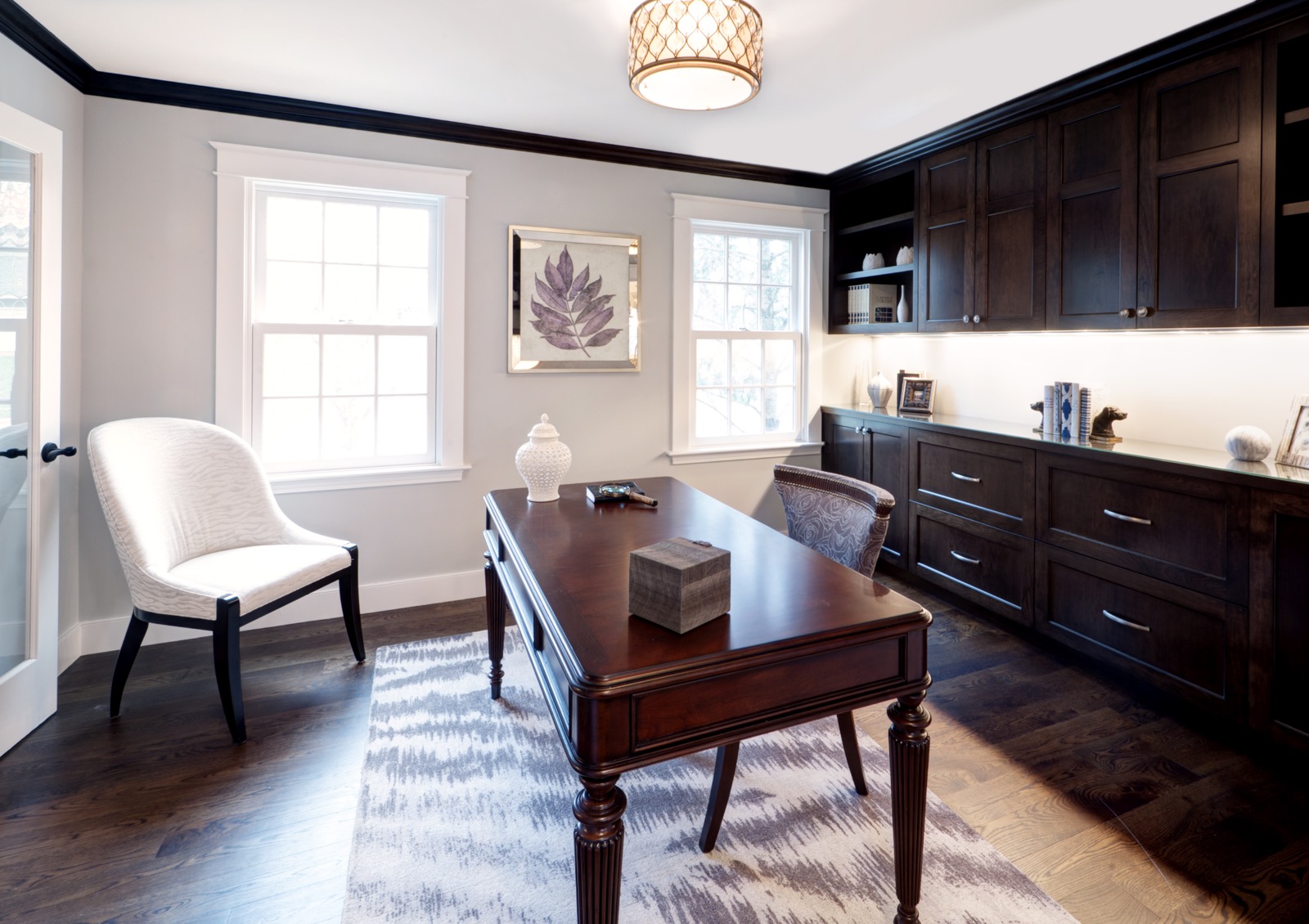 What they all have in common is unique designs to fit the space and lifestyle. We listen to homeowners to see what elements are important to them. Some have requested space to unpack online deliveries while others seek a quiet place tucked away from the commotion creating a "distance" between work and home life. Our AMEK design + build team consciously configures spaces to flex and adapt.
Optimizing Floor Plans and Functionality
"We're always trying to optimize floor plans and functionality in our remodels," said Matt Schmidt, AMEK owner. "We've incorporated slim work stations near master bedrooms and back entries as well as built an office that tucks under the steps and adjoins the main living area."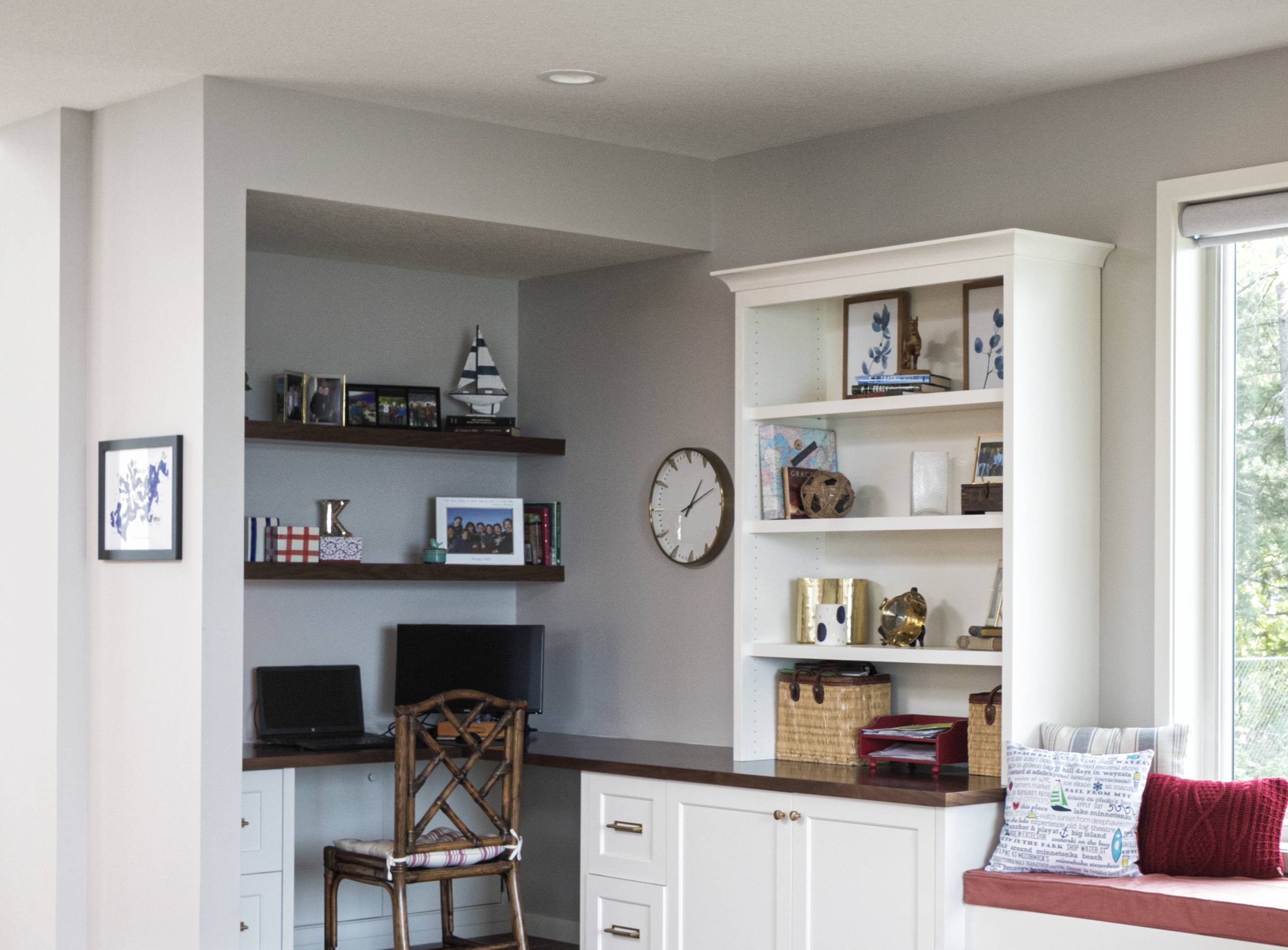 "We push our creativity and craftsmanship to fulfill needs and flexibility," Matt said. "In a main level remodel we recently did, we transformed a bedroom into a flex space with a built-in desk surrounded by shelving and storage plus a long table to be used for doing school work or for entertaining and dining."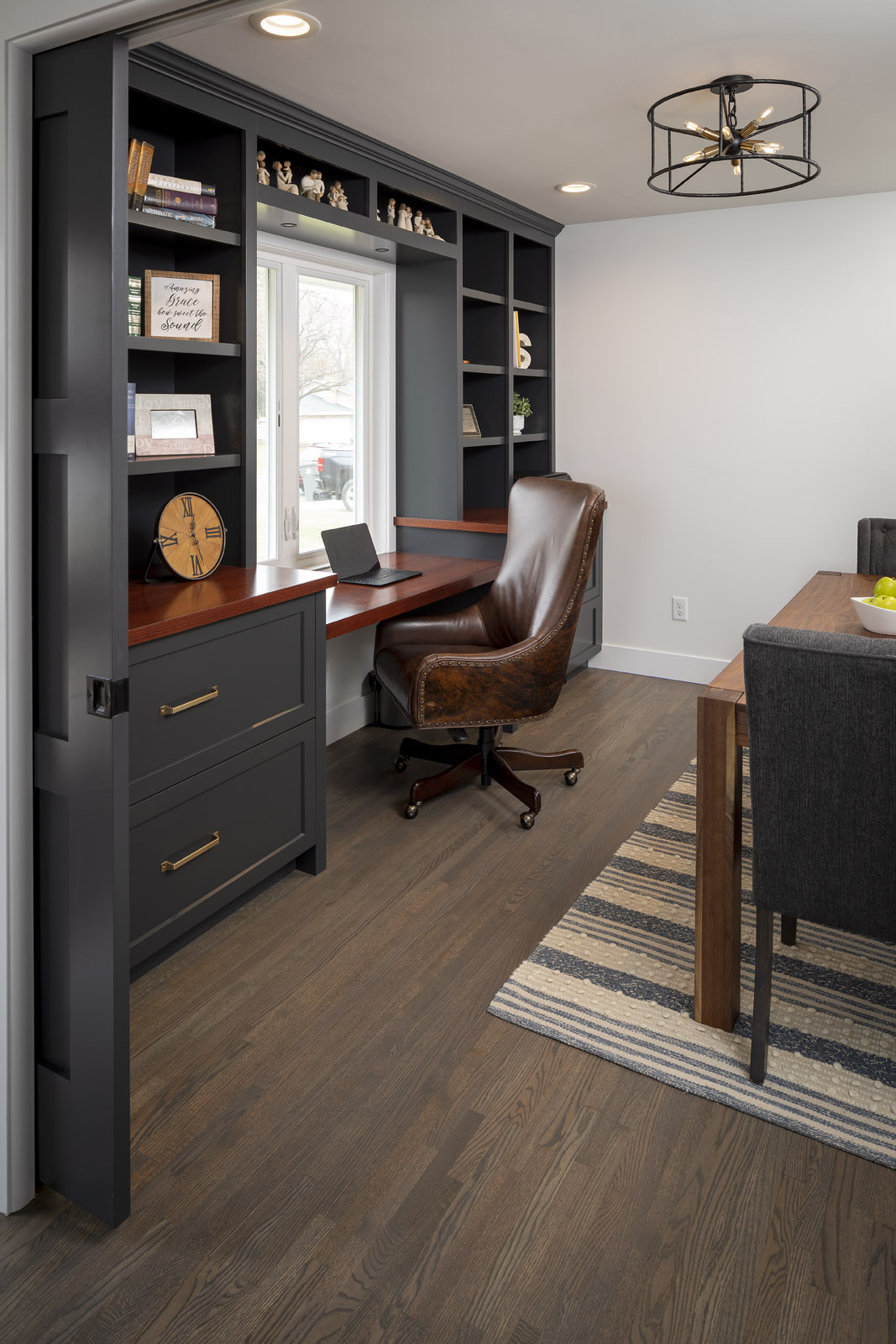 Fulfilling Needs for Working and Learning from Home
For many, home office and student study spaces may have been undervalued until recently. This last year has fully tested their worthiness. Several of our clients connected with us to tell us how grateful they were for how flexible their homes were to accommodate multiple Zoom calls, music practices and workouts for their families in 2020.

Designing For Changing Times
Who knows how our work environments will shift in the coming years, but we are ready to continue providing our clients with spaces to adjust with the changing times. Our AMEK team is always aiming to keep "Happy" part of your New Year.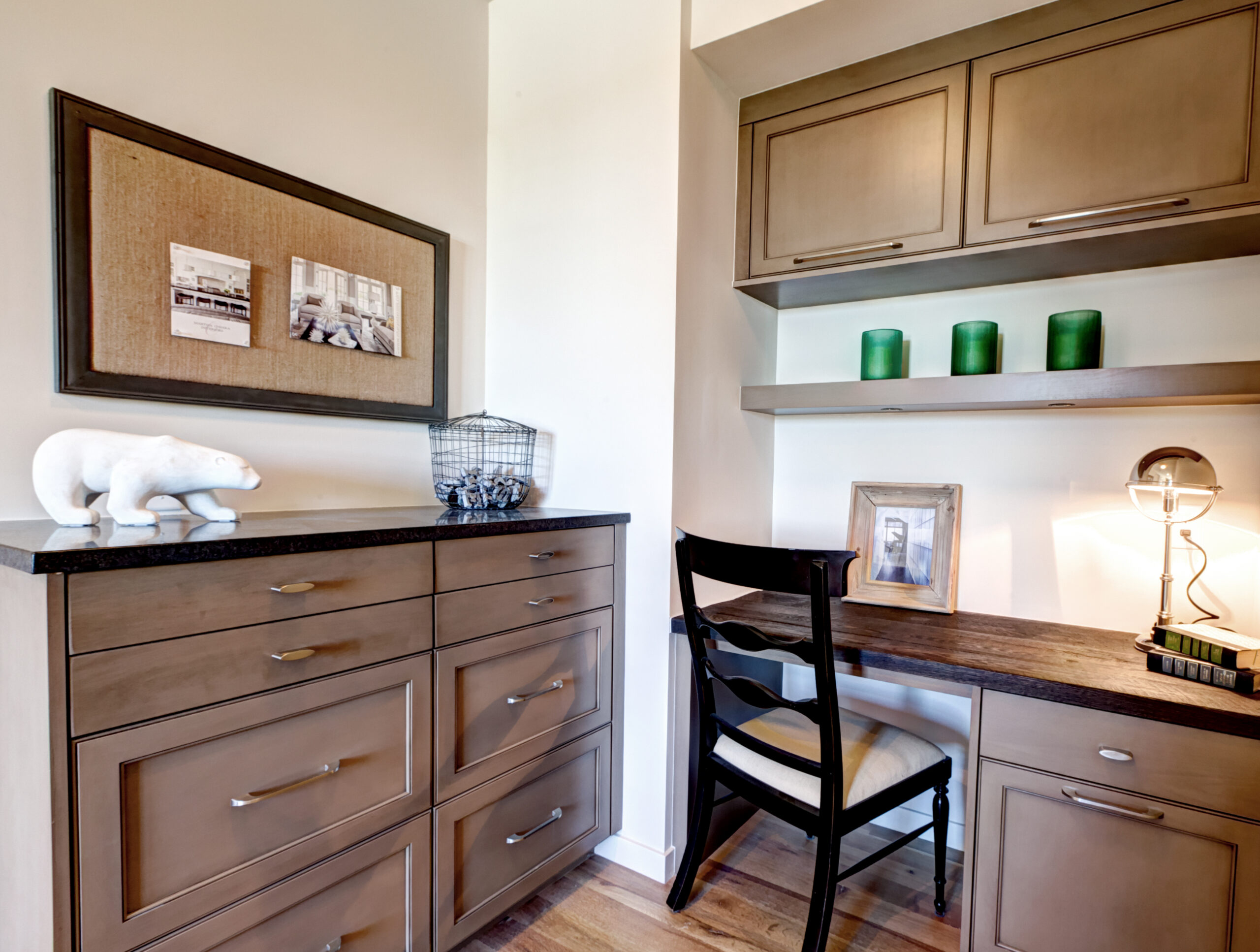 Planning A Remodel in 2021?  
Are you ready to share your pain points and wish list to see how our AMEK design team can match your lifestyle with your home? If so,  Let's start a conversation