Ready to remodel? Ready to ride a roller coaster?
For most of our AMEK clients who have done a remodeling or a new home project with us, they would likely agree the process has its ups and downs much like an amusement park roller coaster. There were low times when it's challenging to be patient like when the bids are being gathered or when the electricians are running wires and switches through the walls.  On the flip side, there are the highs like seeing the designs and when demolition starts.
We realize it's our job to help manage our homeowners feelings of what living through a remodeling project or building a new home is going to be like. We often show them this graph created by David Lupberger who has been a remodeling contractor for more than 20 years because it gives a realistic visual picture.  
Pulling Out of the Station: Project Kick-off
When our clients leave the rides' station platform as the project kicks off, there is an excitement as we discuss the design options together. There's a sharp dip after the final concepts are approved and we have to wait for vendor bids and then sign a contract. Contracts always carry some anxiety, but it's really about setting expectations for both sides of the agreement.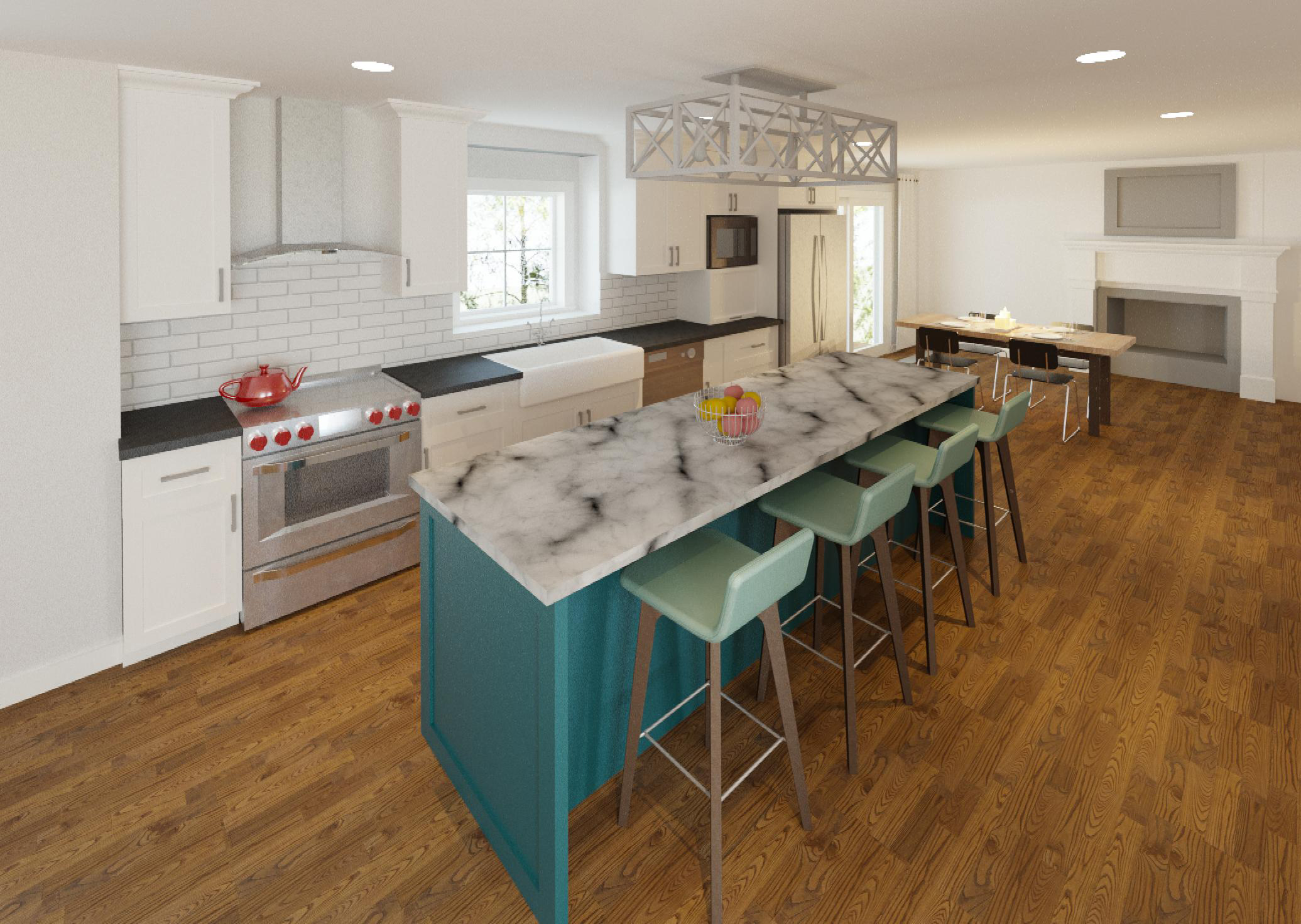 When we show up to start the demolition, framing, flooring and windows, it's one of the thrilling parts of the project, so our homeowners are often smiling and have their arms above their heads pumped up about that the ride is moving along again.
"It's really exciting at the beginning when crews arrive, according to Verena an Eden Prairie homeowner who did a main level remodel with AMEK. "Coming home every day and seeing what big changes happened kept us eager to find out how it would look the next day."
Downhill Ride & Emotions
After dealing with dust, noise and extra people in your home almost daily, the "fun" starts wearing thin for most families and their pets.  The next phase of getting all the pieces that need to be contained within the walls is definitely one of the steepest downhill pitches of the entire process.  While the electricians, plumbers, heating and cooling system installers, and siders are all busy for weeks, the overall project doesn't really feel like there's any forward momentum going on because the home is still in a roughed-in state . 
"We know how challenging it is to live without a kitchen and to have our workers in your home for weeks at a time," notes Andrew Schmidt, AMEK CEO.  "It's understandable when our homeowners get to that point of being frustrated and impatient in the middle of our builds. It's part of our job to reassure our clients that we expect it to happen and that we promise the ride will get better again."
Once the drywall is being hung and sanded, our homeowners' mood will bottom out before the roller coaster starts going back uphill.   At this point, our clients may feel like the project is never going to finish.  
Roller Coaster Ride Slows Down
Thereafter, the tile, cabinets, and plumbing fixtures are being installed, the homeowners are feeling a lot more hopeful and excited about what they picked out for their home.  The vision is beginning to match the renderings. Sometimes the final touches like the light fixtures, knobs, and flooring can feel like they aren't going in fast enough, but everything  has an order.
"Later you see how far it's come and you know it's close, but there's so much to do yet which was frustrating," said Verena. "When you come home from work, there's only small incremental changes, so it's difficult to be patient through that part."
The Thrill Lives On!
As we finish up and the clients feel like they are getting close to completing the roller coaster ride, it's exhilarating to see the fantastic selections and design all together.  We schedule a final cleaning that provides detailed attention to all the surfaces, drawers, and flooring. We love seeing our project sparkle ready for our clients to move back in and really enjoy their new space!  The roller coaster ride may be over, but the thrill and story continues.
"Being in our dream kitchen that we had been hoping for so long was really amazing!" Verena said. "Our new space felt like a completely different house than it was before.  To be able to live and entertain the way you envisioned is wonderful."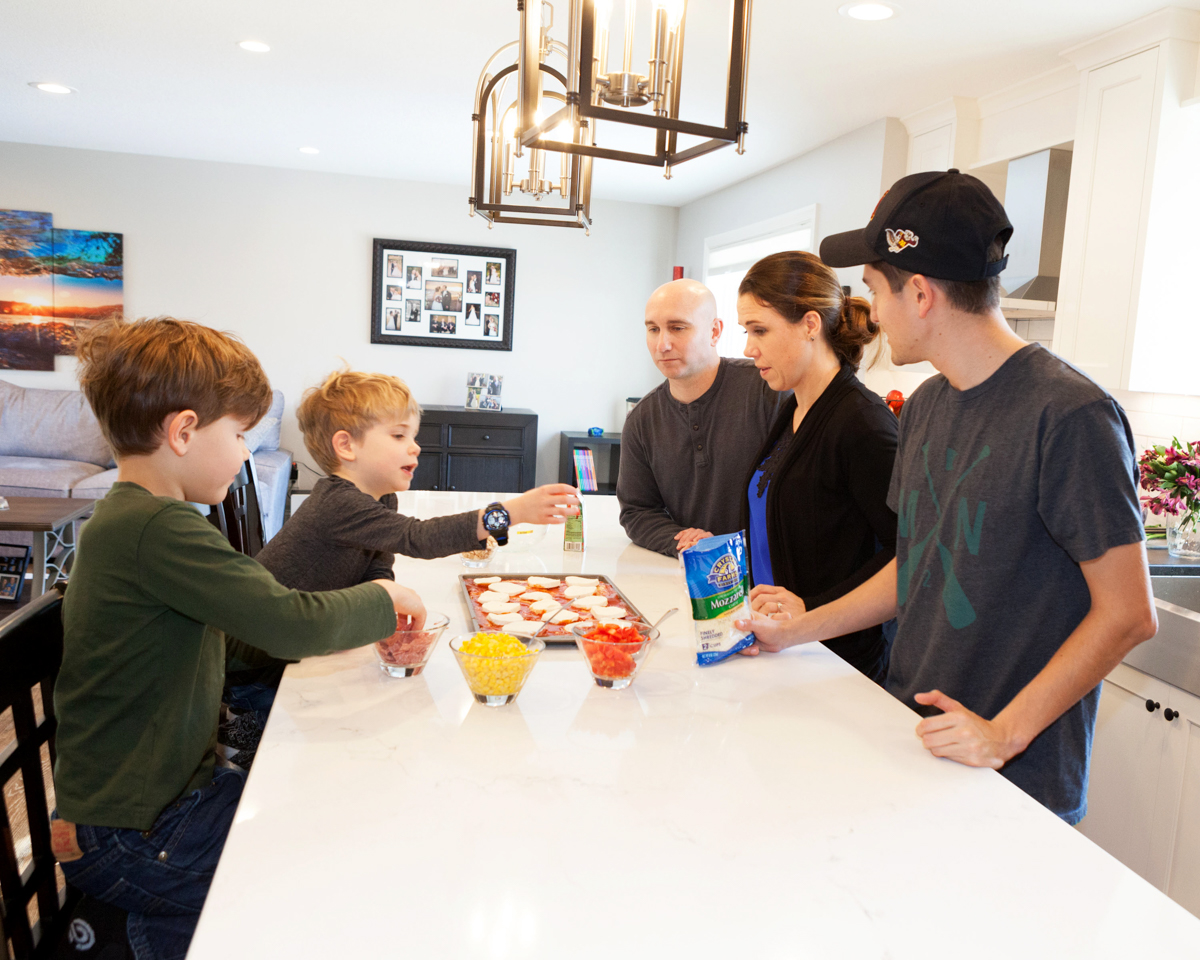 We would like to share more of AMEK's recent remodeling projects with you. Which ones can you picture in your own home?  Let's start a conversation!