Home remodeling is a big decision based on your needs, lifestyle, timeline, and budget. When it comes to the most beneficial cost vs. value, exterior projects are on the top of the list. So what are the best ways to improve your home value?
Top 3 Exterior Improvements
Based on Minneapolis averages, garage door replacement and manufactured stone veneer recovered 82% or more return on the money spent according to the Remodeling 2019 Cost vs. Value Report (www.costvsvalue.com). Entry door replacement came in third with 76 % for cost recouped.
As a Minneapolis home remodeler, our AMEK team goes beyond just putting in a new garage door by also thinking about the entire facade of your home. We have decades of award-winning experience to help guide you.

AMEK transformed this bland exterior into a premiere home with curb appeal in this Maple Grove neighborhood (as pictured above and below). Our design team made the front entrance more prominent by adding a front porch. We enriched the home's look by using the cheerful yellow color, siding textures and accents, matching stone veneer and classy garage doors.
Architectural Curb Appeal
"There are architectural elements we consider when upgrading exterior components," according to Paul Schmidt, AMEK Inc. co-owner. "We look at the structural lines to the home, landscaping, plus sidewalks and driveways before drawing out new designs to elevate the curb appeal and performance."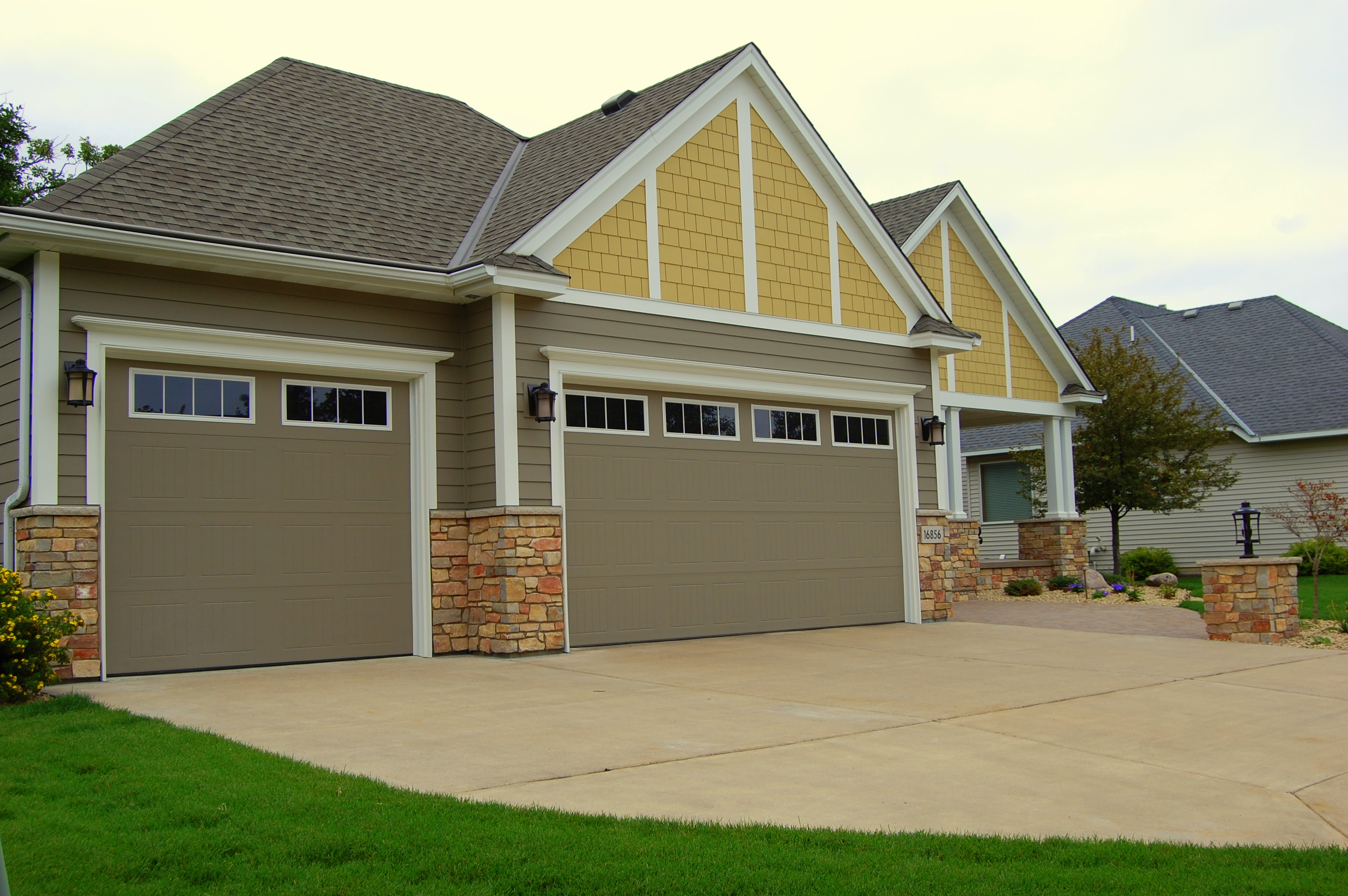 There are a lot of siding contractors who just basically do remove and reset. This means they will take off what you have and replace it with similar material, but maybe in a different color. As a leading Twin Cities design and build remodeler, our goal is to add value to your investment for an exterior renovation by improving the overall curb appeal while aiming for low-maintenance products.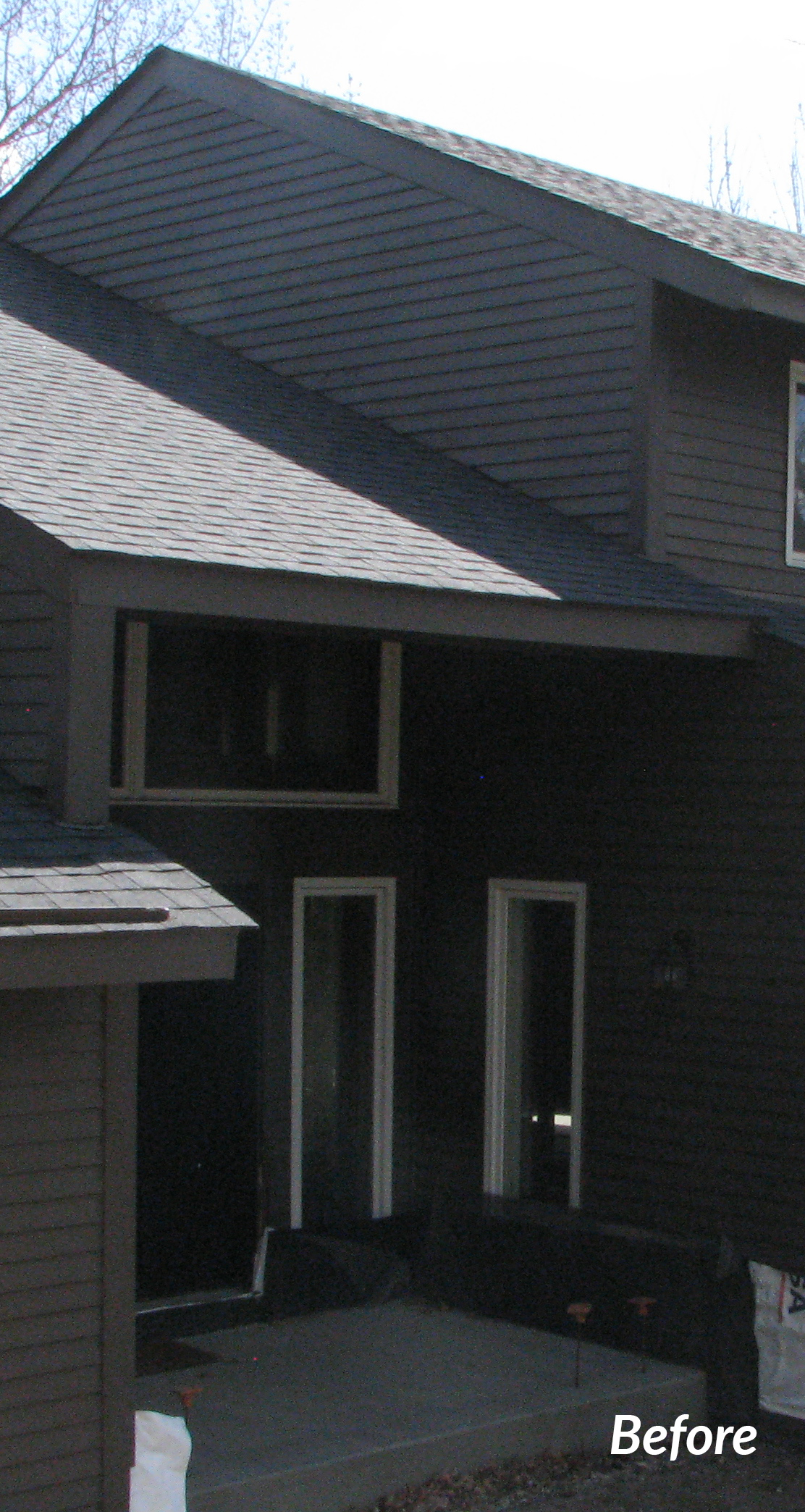 Midwest Durability
Sometimes by modifying a roof line to provide a covered entry and adding some stone, color, and texture; the front of your home can make an impressive impact on the whole neighborhood. In addition, we know our products well and how they handle our Minnesota climate that vastly ranges in temperature and moisture levels. Durability and maintenance are big components on the decisions for what materials we select.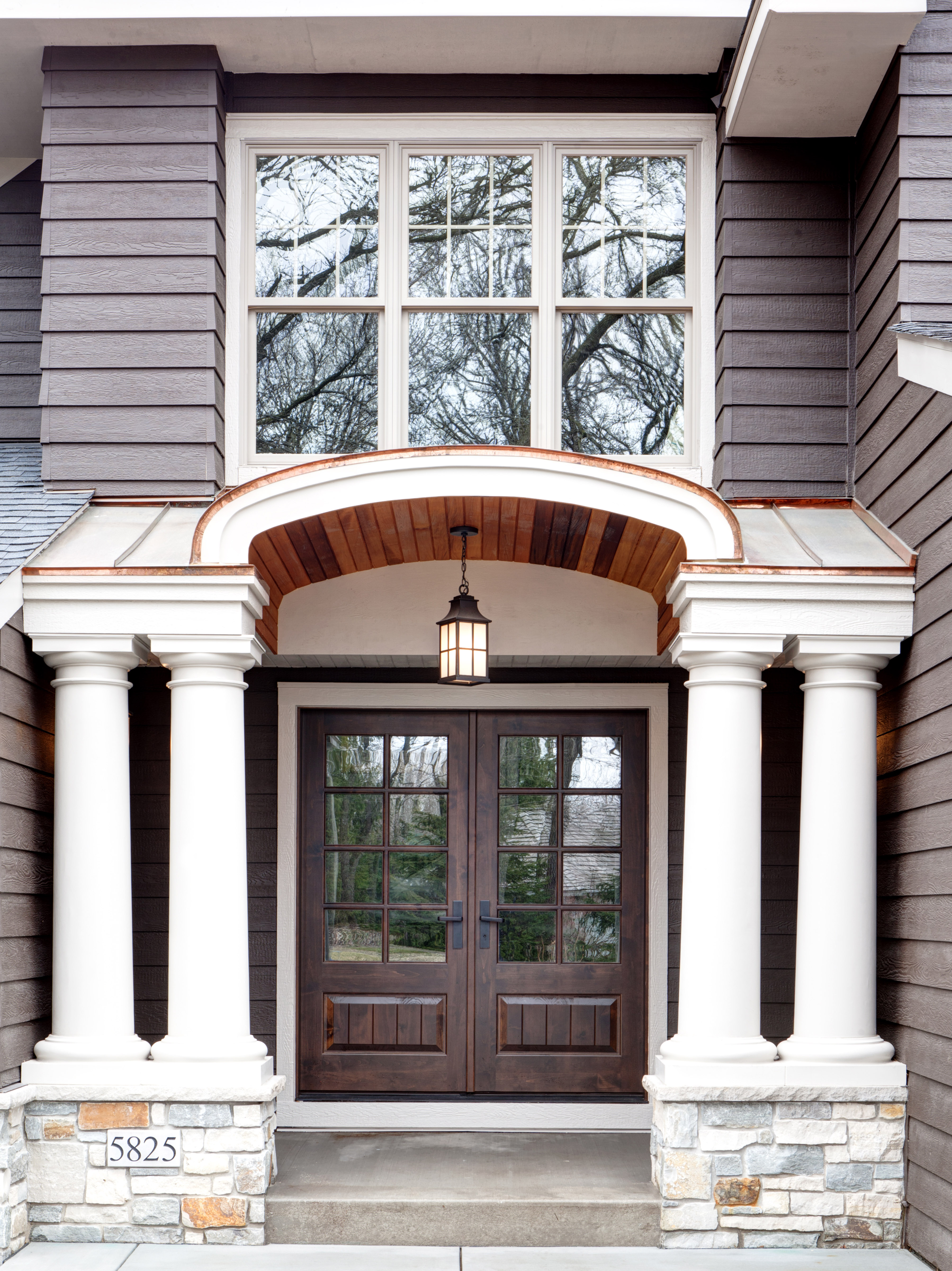 We have more exterior renovation examples to show you here. Want to talk more about your home's curb appeal? Let's start a conversation!