NOTE: REMODELERS SHOWCASE CANCELED DUE TO HEALTH RESTRICTIONS PUT IN PLACE RELATING TO COVID19. 
Sorry, these homes will not be available for touring at this time.
Stay tuned to see if we are able to reschedule.  Link provided below for pictures to one of the homes.
Whether you are curious what we have been doing over the winter or you are ready to spring into action on a kitchen remodeling project, you'll like getting a chance to see two of our recent projects. Each one is a variation on an open concept for the main living areas. By removing walls squeezing the kitchens,  our AMEK design and build team created open layouts featuring islands, custom cabinetry, and personalized storage solutions.    
Event canceled.
To see our two Eden Prairie homes reflecting our clients' lifestyles and personal tastes, come visit us at the upcoming Spring 2020 Remodelers Showcase home tour. Organized by Housing First Minnesota (Builders Association of the Twin Cities-BATC), this event would have provided visitors an opportunity to tour the latest trends in remodeling and home design.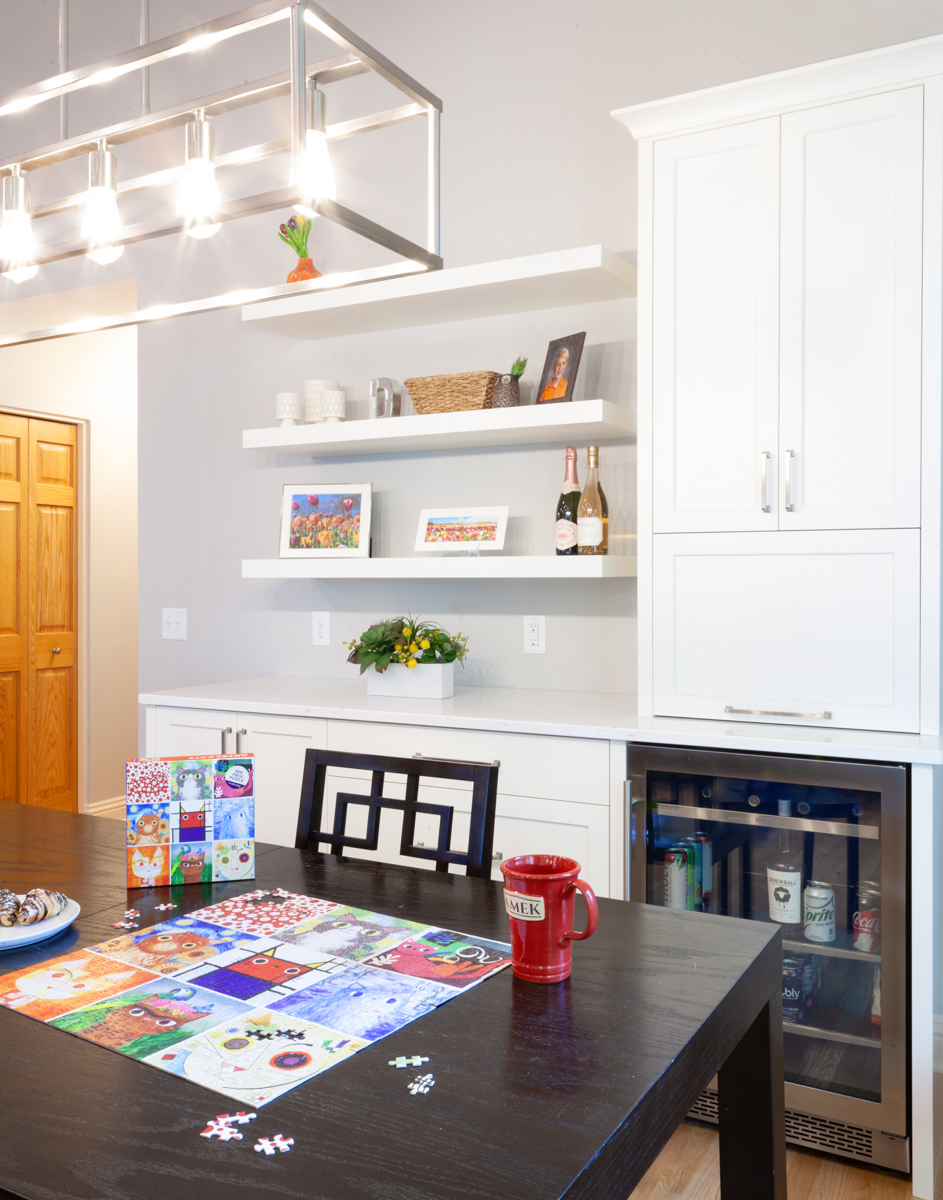 One home is naturally inviting with the crisp granite countertops offset by the warmth of wood cabinets while the other remodel highlights a sleek and contemporary feeling.
Our Spring Remodelers Showcase Descriptions:
R33: Eden Prairie, MN
Main level remodel – removed wall between U-shaped kitchen and dining room, refresh powder room, added pantry and patio door, unified main level with luxury vinyl wood plank flooring. 
R36: Eden Prairie
Main level remodel – kitchen, dining room, living room – eliminated partial walls surrounding kitchen to open up floor plan, added island with seating and beverage bar for entertaining.
Stay tuned to see if we are able to open these homes at a later date.
Be healthy and wise. We look forward to resuming our work, so you enjoy your home even more!