A modern Minnesota home strives to elegantly provide a seamless connection between the indoors and out, allowing a free flow between the interior space and exterior patios,outdoor rooms and amenities.
An inviting outdoor home experience has been an important component to AMEK home designs. The Modern Farm Home design utilizes an indoor/outdoor fireplace, which opened to the front porch and indoor entertaining space.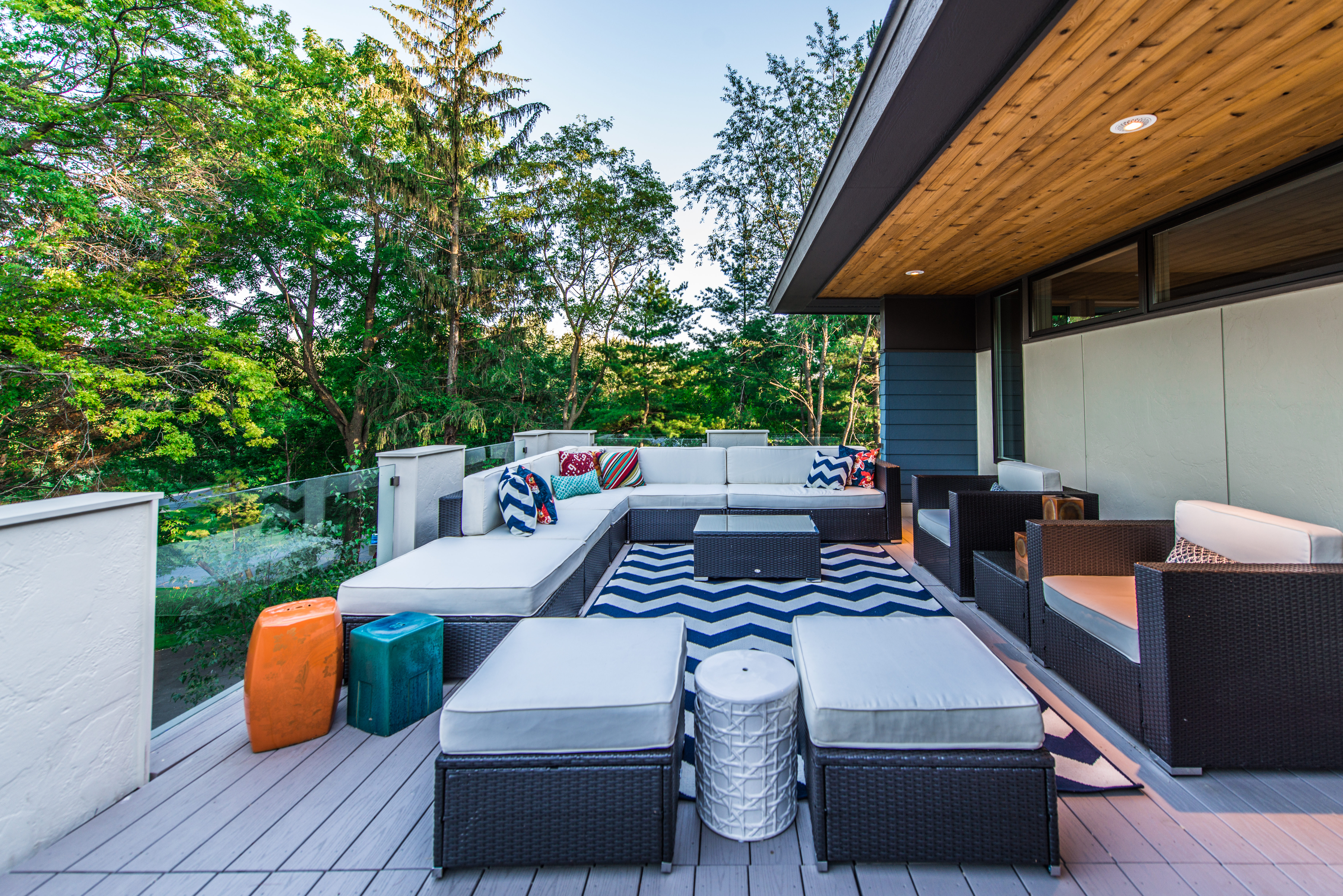 While that design provides a unique indoor/outdoor experience, AMEK's experienced designers also provide inviting, beautiful exterior patio settings seamlessly connected to a home.
Those can include verandas, arbors, gazebos or outdoor kitchens, but a feature favored by many homeowners is a built-in fireplace or fire pit as an open fire is naturally inviting and makes fire pits and outdoor fireplaces an ideal outdoor amenity, particularly during cool Minnesota evenings.
A permanent spot for a fire — even possibly with built-in seating — also provides ease of use and an opportunity for a unique design element. And those designs are increasingly integrating fireplaces or pits with the entire exterior design rather than adding it as a standalone element on its own.
There are several considerations when designing a fire pit as part of your home's outdoor experience, and safety tops the list. Fire spaces should be either elevated ab
ove patio level, or should include a barrier that clearly differentiates a sunken fire pit from the rest of the pati
o to keep children and distracted adults from harm.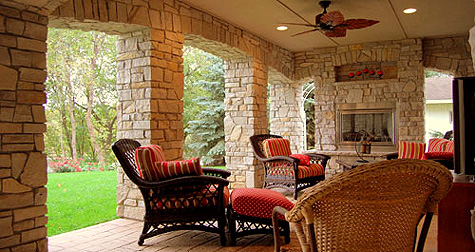 There is also a decision about the fire itself. Built-in outdoor fireplaces can burn wood or, like some manufactured standalone above-ground fire pits, gas.
Among new design elements for adding fire to an outdoor experience include:
A firetable, a gas fireplace in the center of a functional table. Ideal for entertaining, these new amenities bring warmth, comfort and functionality to a patio.
A wood-burning pizza ovens as part of an outdoor kitchen. The ovens provide an open flame as well as a heat source for cooking pizzas or other items.