Are you tired of being frustrated with the organization systems in your kitchen? If so, read on for some ideas from our AMEK design team. There are good solutions now for kitchen headaches – like trying to find the spice container you need in the middle of your spice rack, untangling the whisk from the vegetable peeler, and handling the mirage of pots and pans.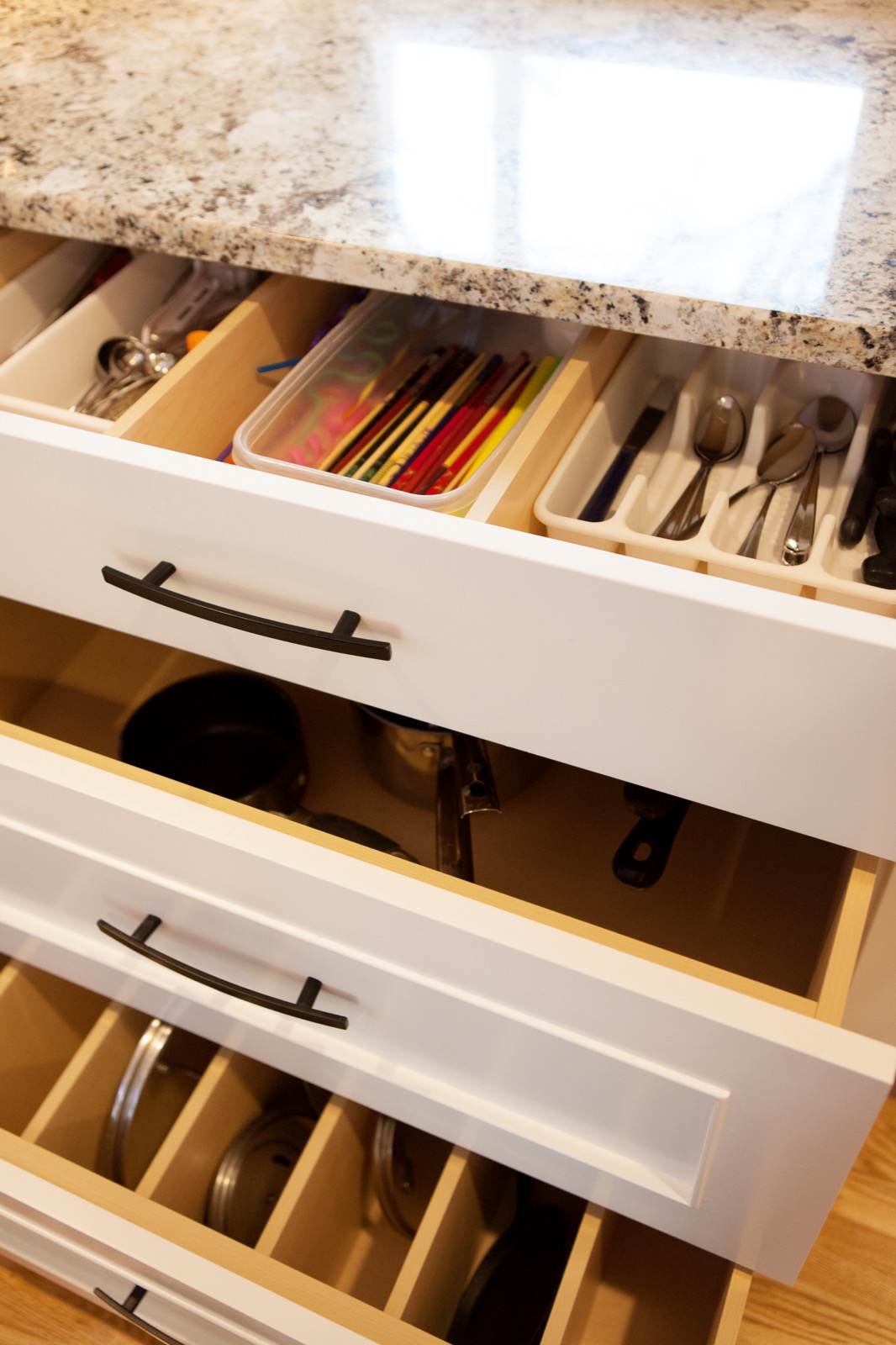 AMEK co-owner Matt Schmidt and team designer Tricia Davis always aim to maximize the functionality of our clients' kitchens. Getting down to the details is vital to long-term livability.
"Our AMEK clients aren't just looking for new cabinets and countertops," Matt noted. "They want to solve problems with functionality and layout which is what the AMEK design team does really well." Matt noted.
We have several ways to design a kitchen project to elevate the cooking experience.
Drawer solutions
"In our designs, we are using more drawers now which can be customized," according to Tricia. "Drawers are nice because it's one-step access rather than open the door and then pull out the shelf and hope nothing falls off."
By using various depths of drawers, we can make a lot of cooking tools easy to access. We incorporate shallow drawers for all the odd utensils everyone has plus deeper ones for pots and pans with the lids separated in the back.  Many of the drawers can have sliding partitions which allow you to adapt to the utensils.
"We used drawers for dishes too especially if we can design it to be next to the table or the dishwasher," noted Tricia. These drawers might use a peg and a grid system on the bottom so it can be customized to the size of the plates or bowls.
Spice storage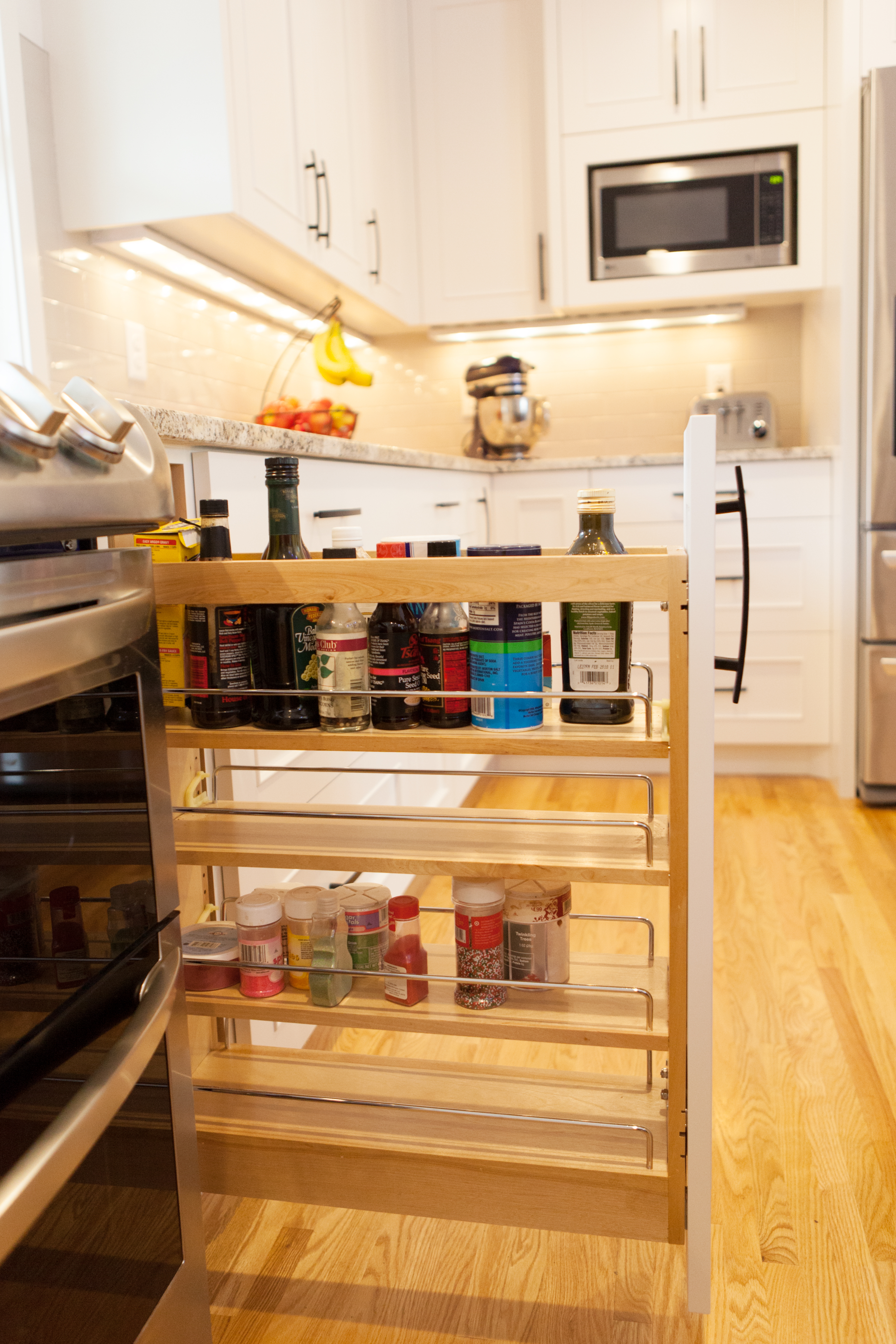 To keep spices organized, there are a couple options that work well.  We might put a narrow pull-out spice door added right next to the stove or near a main food preparation area. Another method is to incorporate shallow drawers with levels for an easy-to-see layer of spices.
Divide & Conquer
While the pots and pans might be in a drawer, it's helpful to have the cookie sheets, pizza pans, and wire racks in a different organizational format. Using an upper cabinet with dividers, we can utilize the space within quick reach without having to take out the entire stack to find the one cookie sheet that is needed.
"For people who enjoy cooking, these seemingly little changes can make a big difference so they love being in their kitchen even more," said Matt. "Our AMEK team thrives on turning these challenges into beautiful solutions."
There's more kitchen conversations with Matt here.