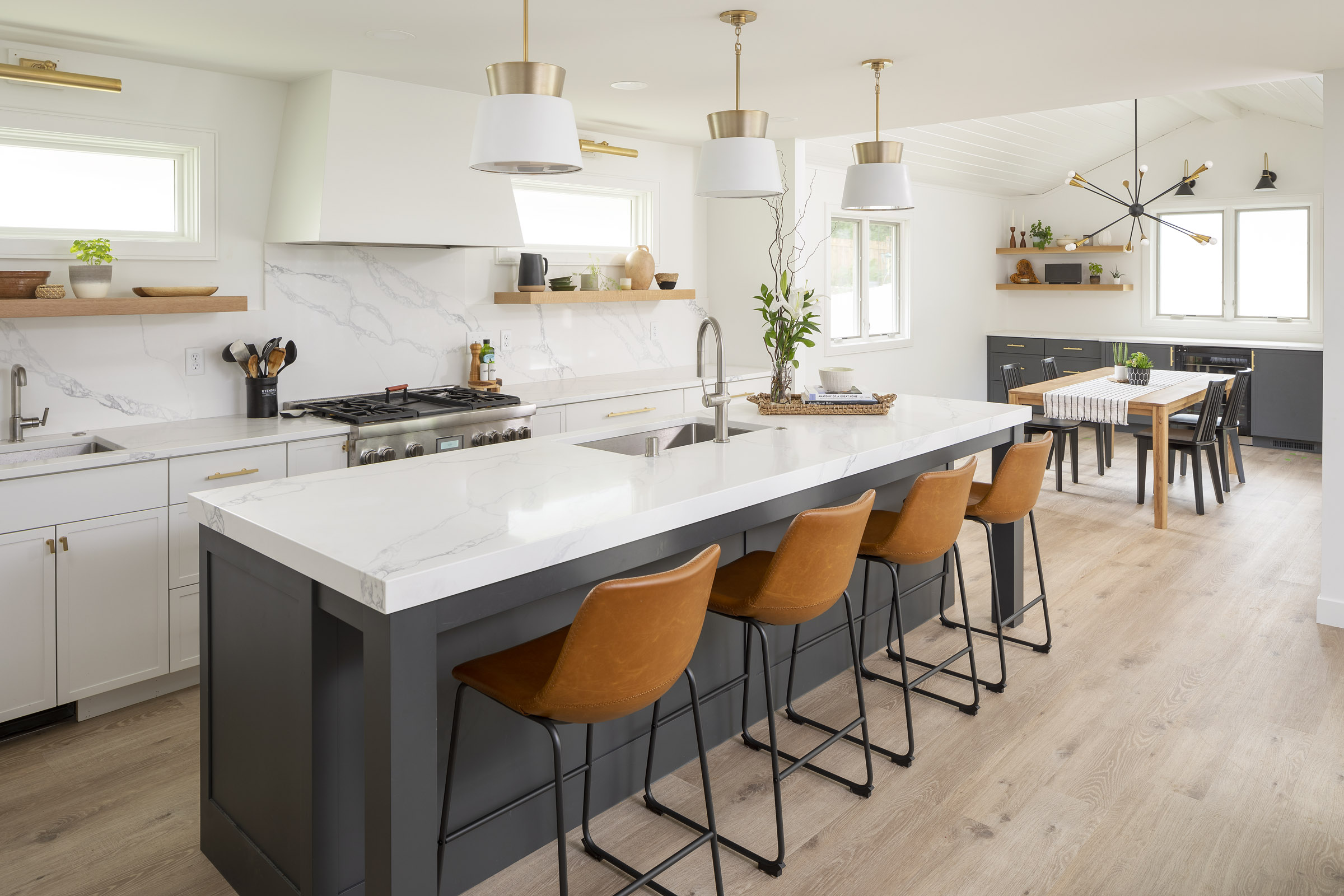 Showcase Set for October 1 – 3, Noon – 6 pm
See the Possibilities: Transformations Designed For Your Lifestyle
Sometimes it's hard to imagine how your home could really function better. Sometimes your home just feels like a big road block or a tangled mess of frustration.
Seeing actual local transformations for yourself is one of the benefits of the Fall Remodelers Showcase home tour.  AMEK's Design + Build team will show you real possibilities with real home remodels that we recently completed.  We'll illustrate our LifeDesign process through the use of before pictures, floor plans and concepts, selections, and of course the finished life-changing spaces.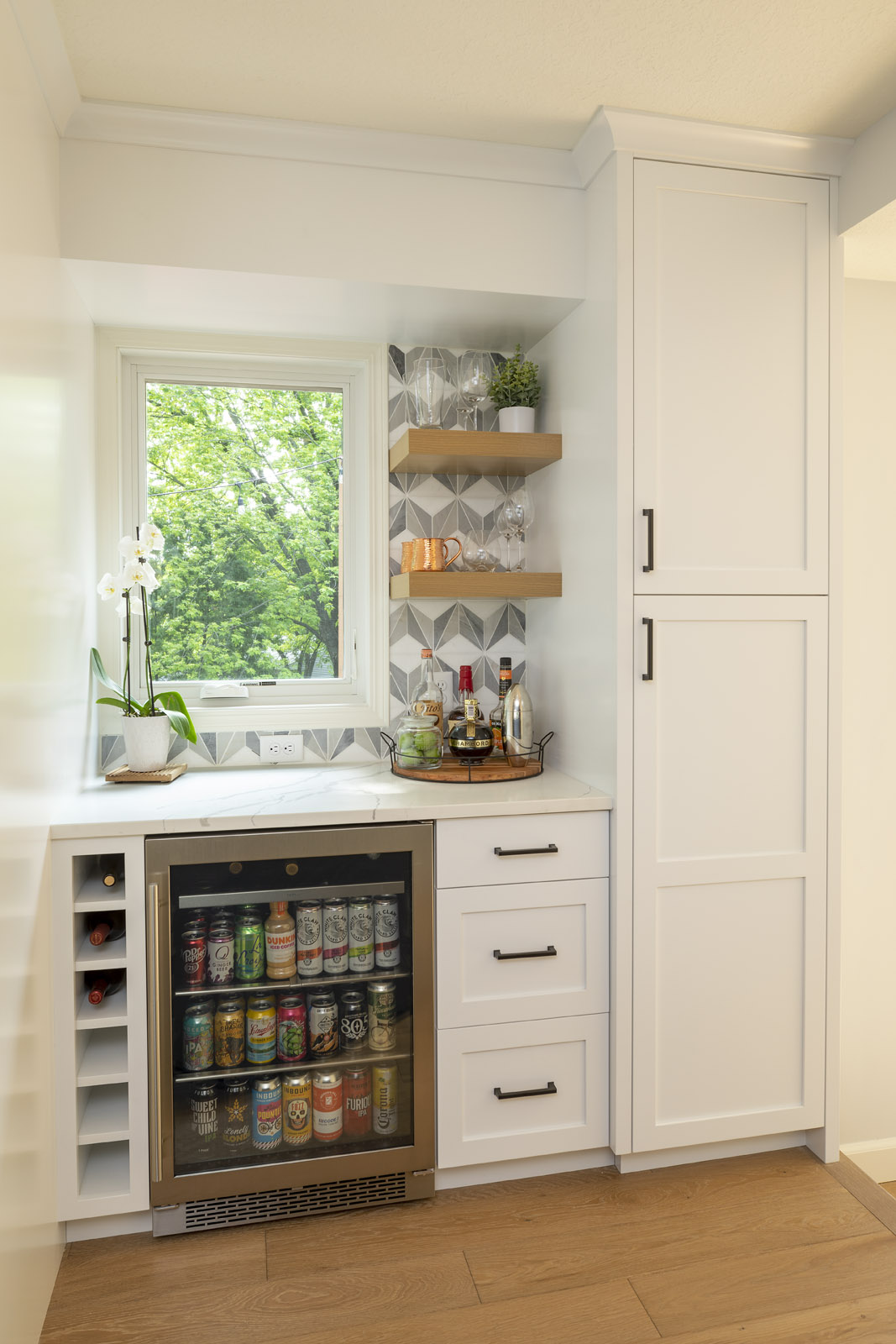 Two Bloomington Homes: Two Perspectives
You're invited to visit two Bloomington homes with different scopes, but with same goal: remove floor plan road blocks and dissolve frustrations in function to increase the enjoyment of their homes.  Come tour both to understand more about the types of challenges our AMEK team thrives on and how we uniquely design for lifestyle, budget and durability.
One project is a whole home remodel taking on the main and lower levels. This family talked with us years ago, waited, and then decided it was time to move forward to get the house they really wanted that reflects how they live. The other is kitchen remodel that features an open concept, island with seating and beverage bar. These homeowners say being able to easily watch the kids while doing meal prep and actively engage with guests while entertaining are amazing benefits!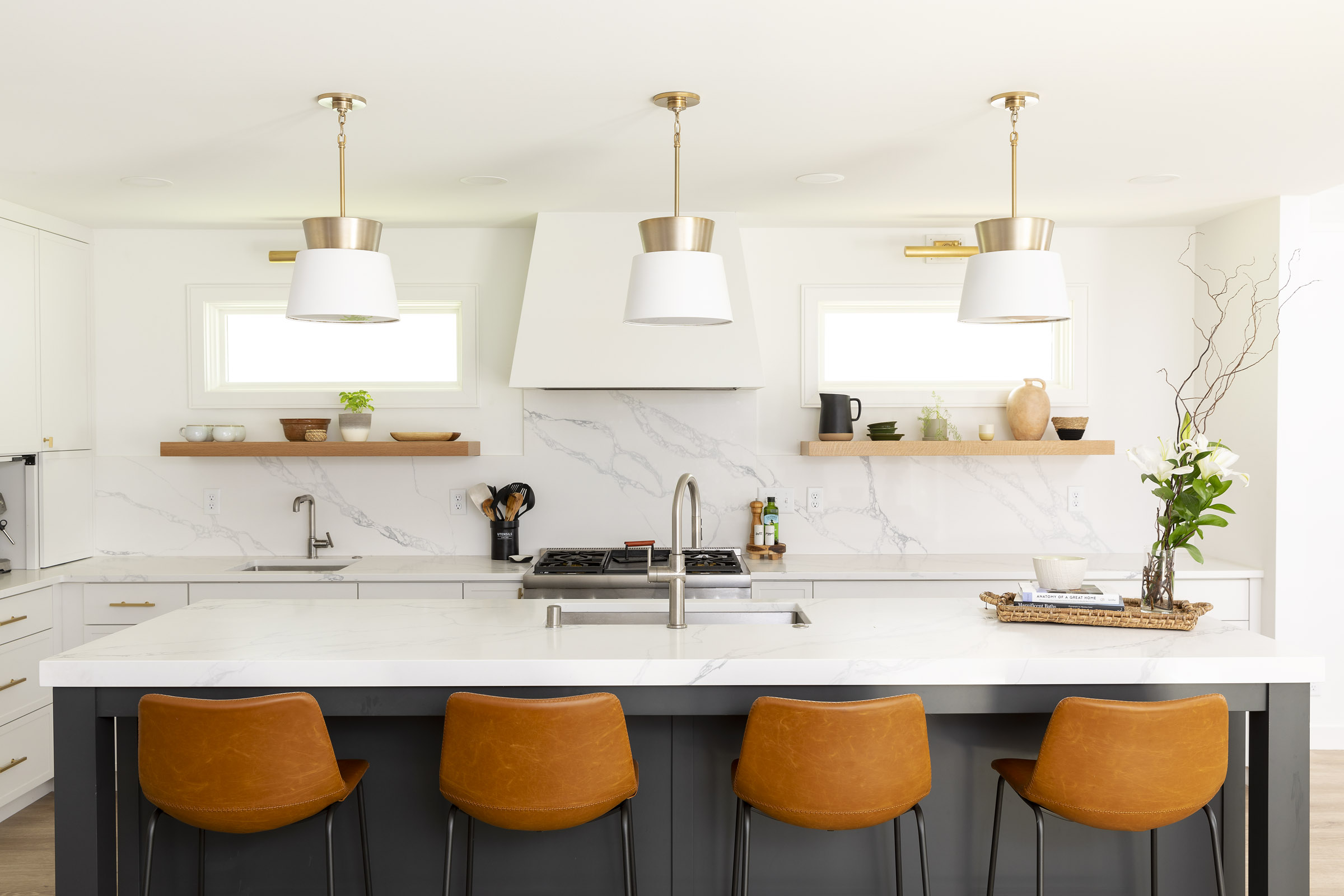 For our whole home remodel; we removed a wall separating the kitchen from the living room, converted a porch area into a dining room, reconfigured two bathrooms, formed an owners' suite with built-in desk, and designed an inviting kitchen mecca that is center to all daily activites.  The island features a second sink, seating, and a feeding station for their two dogs. A quartz backsplash showcases an artistic element as well as an easy-to-clean surface.  Open shelves grace the dining room and kitchen to display decor as well as commonly used dishes and glassware. In the living room, updates were done with a new patio door, fireplace surround, and stair railings. The lower level focuses on their two kids with bedrooms, play and movie area, and bathroom plus a new bedroom for overnight guests.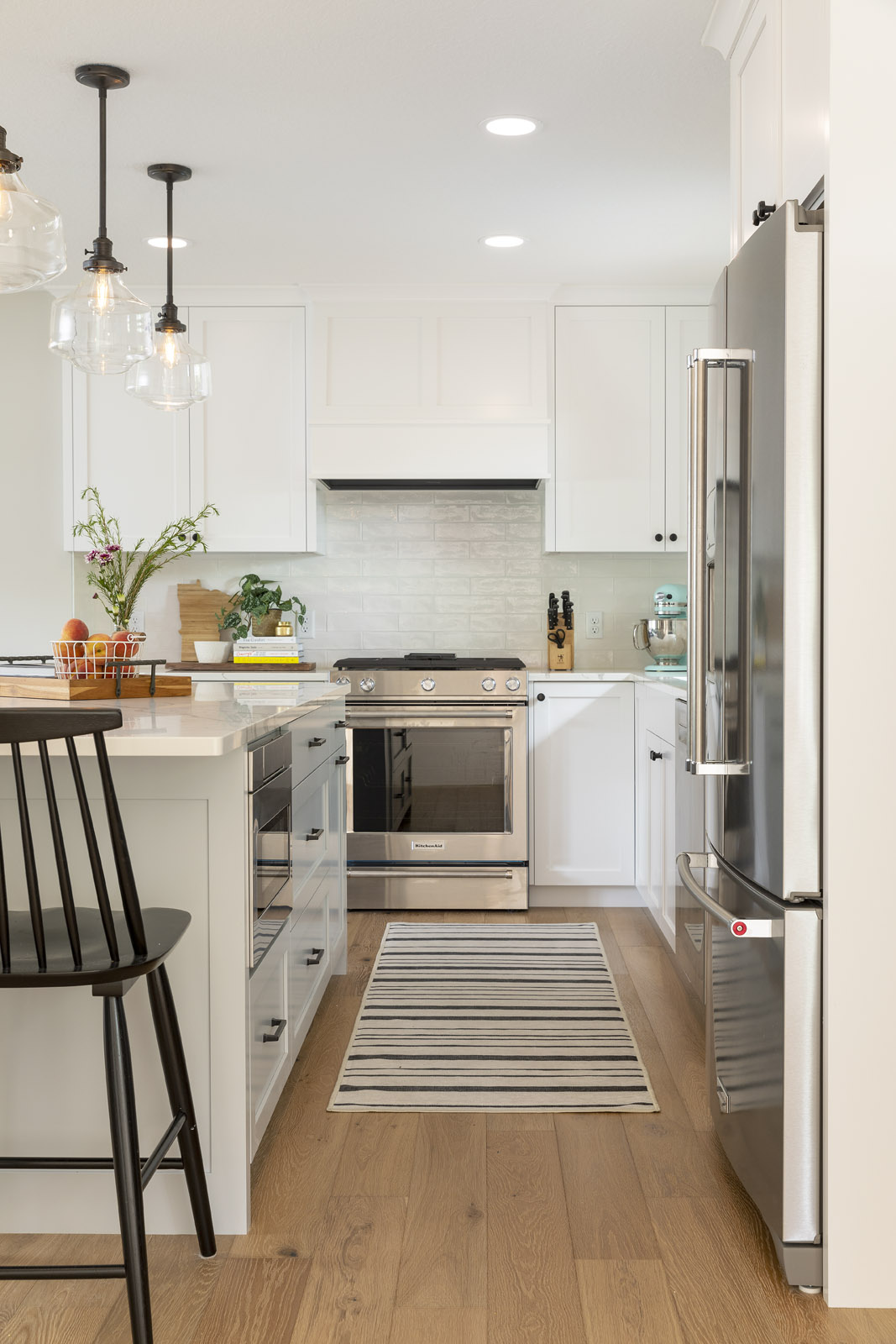 For our kitchen remodel, the key was optimizing space and blending offset exterior walls to create a cohesive look.  We took out interior walls cordoning off the dining room and living room to realign and enlarge the kitchen footprint that boasts a highly requested island. The new open concept drastically shifts the feeling from a dark and choked space away from kids and guests to be a highly interactive one in a light and airy envrionment.  The differing wall dimensions are concealed in the cabintry and beverage bar area. Dramatic tile backsplash in the bar area leverages flair and definition to one of the favorite elements to this project.  
Remodelers Showcase Details:
Organized by Housing First Minnesota, this Fall Remodelers Showcase event October 1 – 3 provides homeowners an opportunity to tour the latest trends in remodeling and home design in the Twin Cities area. The front doors open at noon starting on Friday, October 1.
Our Fall Remodelers Showcase Descriptions & Addresses:
R8: Bloomington, MN – 8131 Tierneys Woods Curve  
Whole home remodel – removed wall between L-shaped kitchen and living room, converted porch to dining room, reconfigured master and powder bathrooms, added built-in desk to master bedroom, plus framed in bedroom and refreshed lower level.   
R9: Bloomington, MN – 9929 Nord Road
Main level remodel – kitchen, dining room, living room – eliminated walls surrounding kitchen to open up floor plan, added island with seating and beverage bar for entertaining.
We'll be on location from noon to 6 p.m. each day.  We look forward to seeing you!
Note: Housing First will have COVID-19 protocols in place requiring facial coverings and social distancing.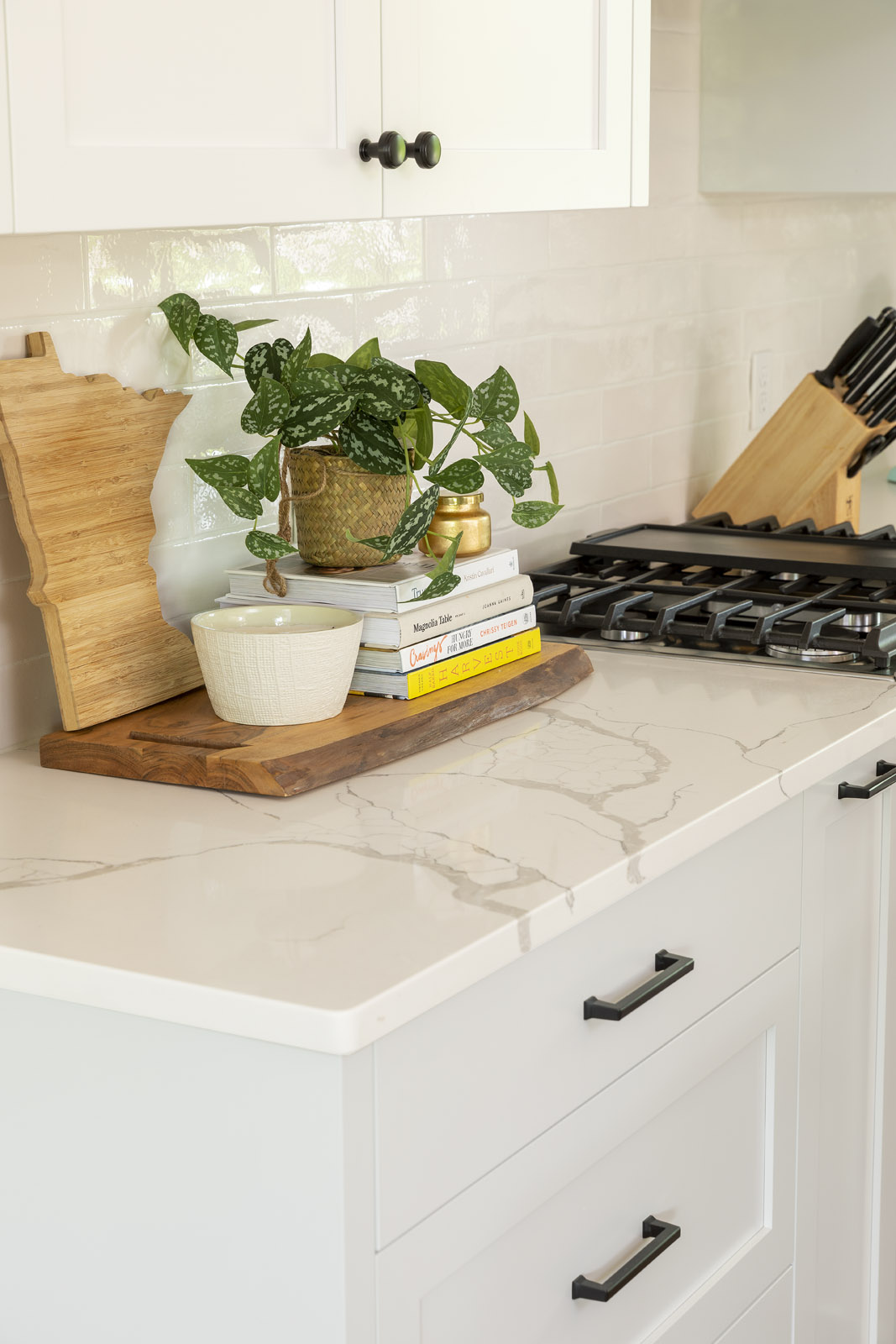 We are grateful to these clients for sharing their homes.  Through pictures, floor plans and renderings, we'll be able to illustrate how our collaborative design process happens to create spaces for today's living. We hope to see you at our Bloomington homes – R8 & R9!