Make 2020 Memorable – In A Good Way!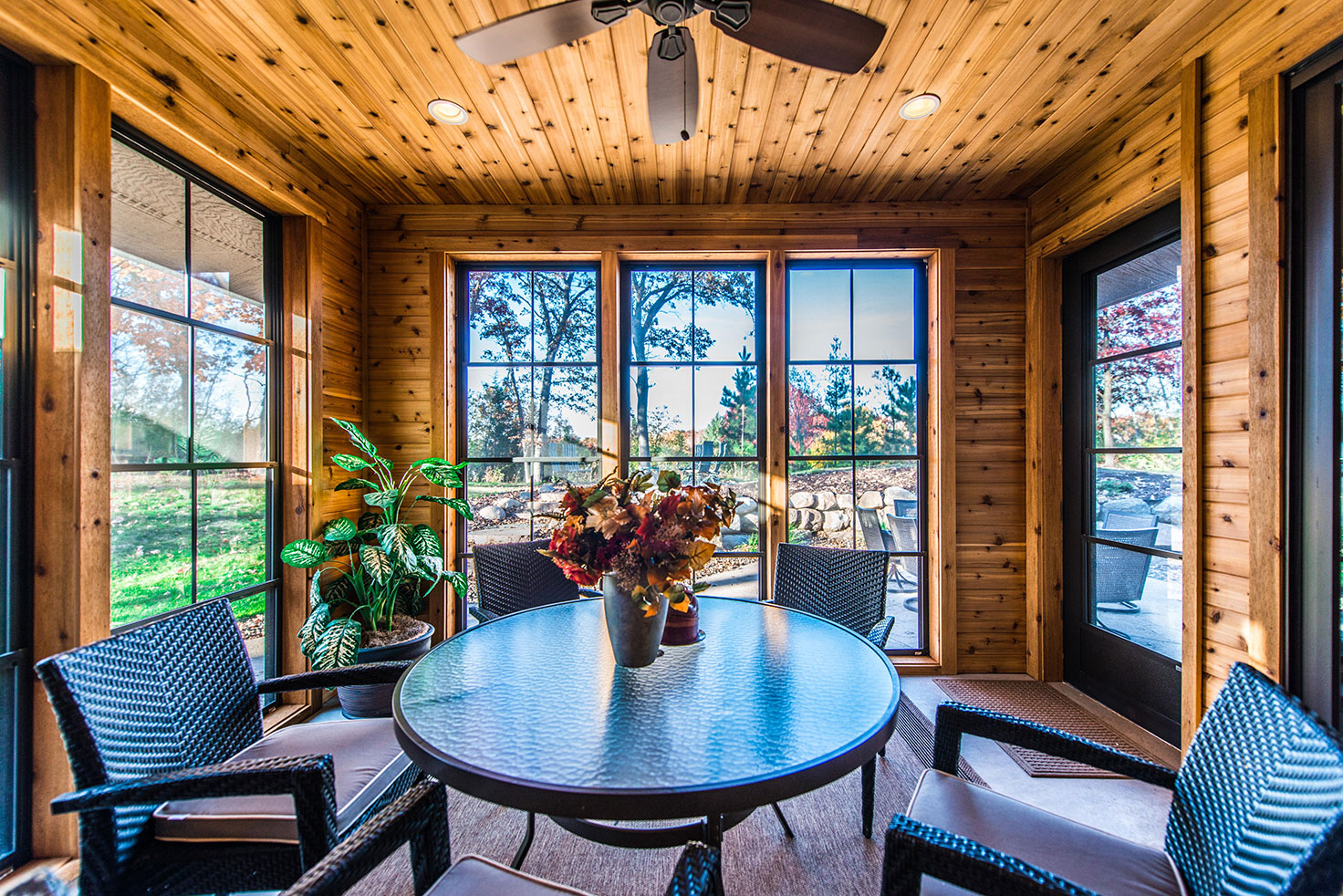 Being at home can be a good thing – especially when you have an inviting three-season porch that nudges your family to gather and make some memories. Take a healthy break away from your work and electronic devices for a rousing game of Catan or Chutes and Ladders at your porch table.  Tell your favorite Dad jokes while eating ice cream sundaes and watching the sunset.
Our AMEK design and build team has award-winning experience creating spaces that will become your favorite places to be. Go ahead and view two of our favorite porches pictured here and the homes that go with them.
Want a grilling deck off the side of your porch? We can do that. Been dreaming of a second-story deck with a screened-in porch underneath? We can do that too!
It's time to make lemonade out of lemons. Invite AMEK – either virtually with video call or in person – to start the conversation!
Looking for a rustic, cabin feel to provide the ultimate background for relaxation? Check out our Rustic Elegance project.  The backyard porch overlooks the dining patio, firepit area and woods.  Plus, it's conveniently next to the kitchen for handy access for beverages and snacks.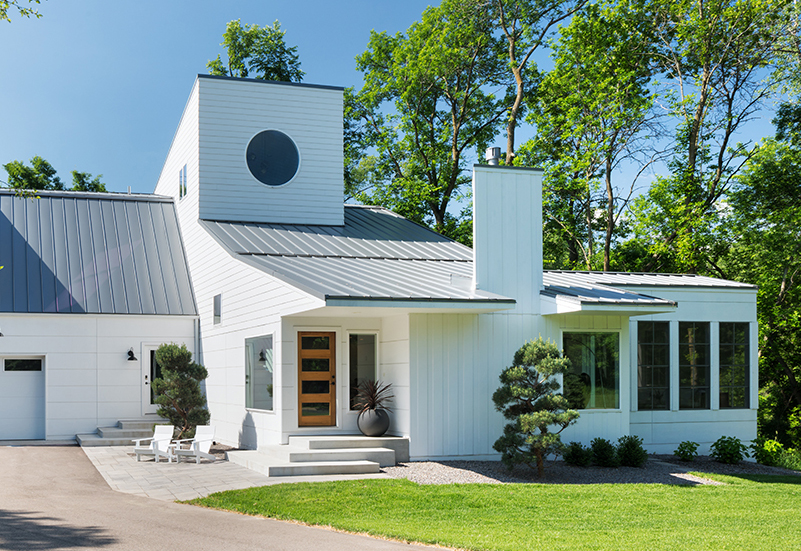 If a crisp, modern look appeals to you, this light-filled porch located on the right might give you inspiration. Situated next to the living room, the vaulted ceiling porch easily flexes from cozy summer bedtime stories with the kids to additional room for entertaining friends.  To make life even better, a side door connects to the deck and yard.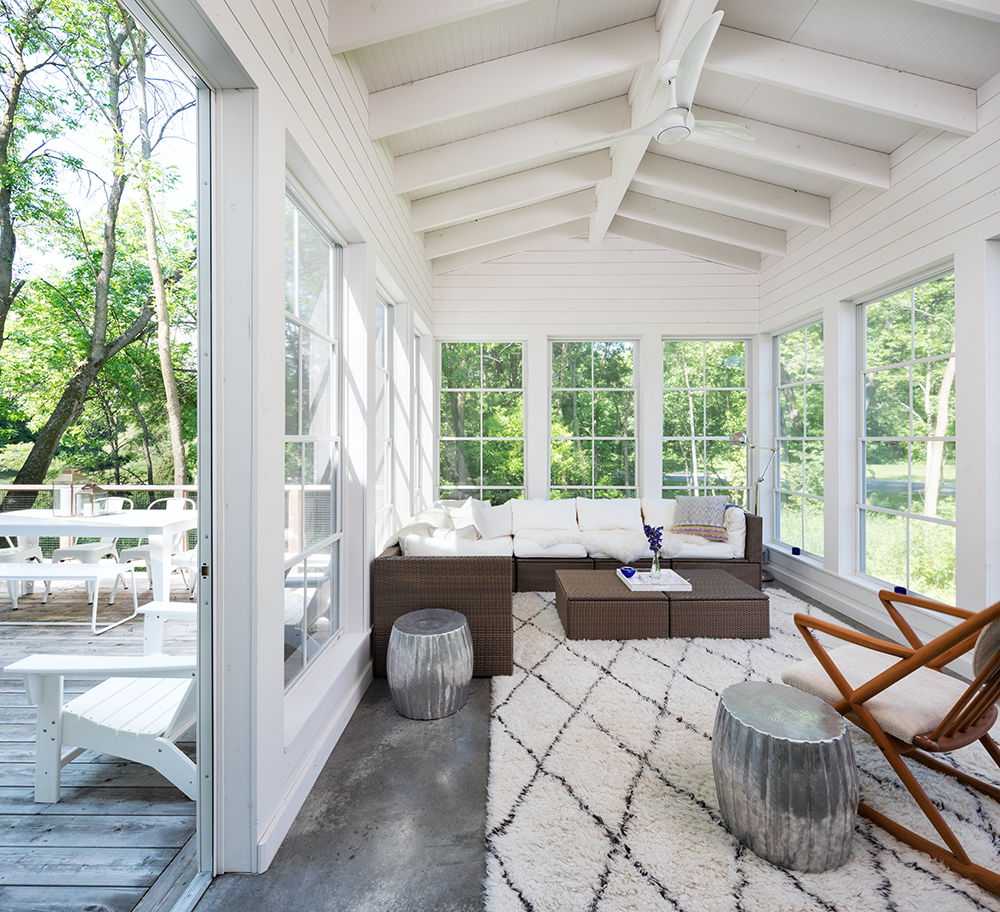 What a perfect place to serve freshly-squeezed lemonade!  You'll likely want to see more of this Sophisticated Simplicity project and view how the main level connects to the porch and deck.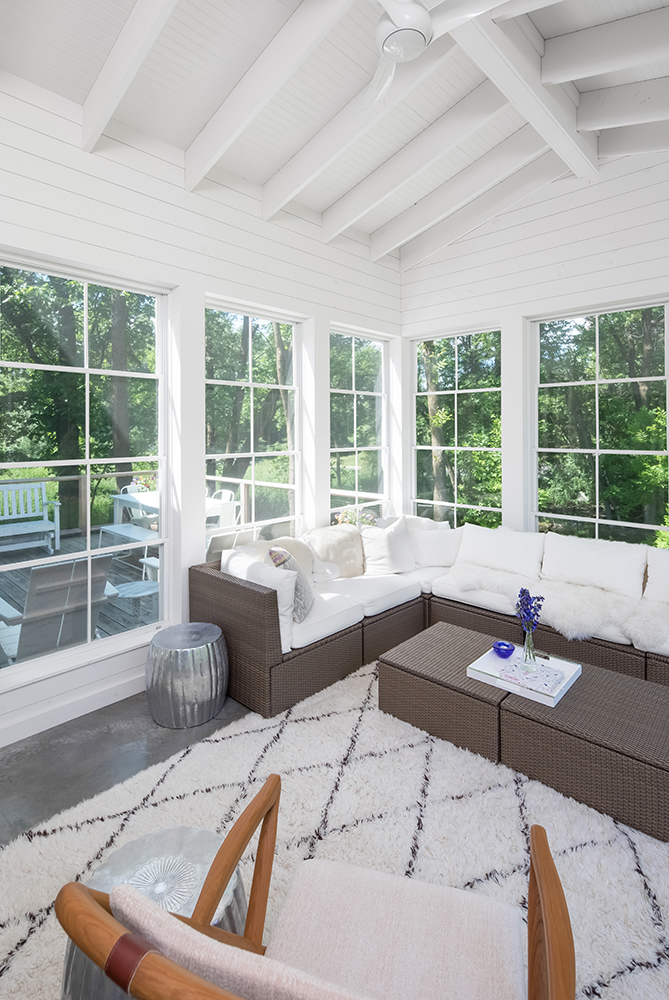 It's Your Turn!
Make the most of 2020 and your home! Let's start a conversation…we're happy to supply the lemonade.