Just Released!  We're excited to be in the current edition of the 2021 Midwest Home HomeBook magazine!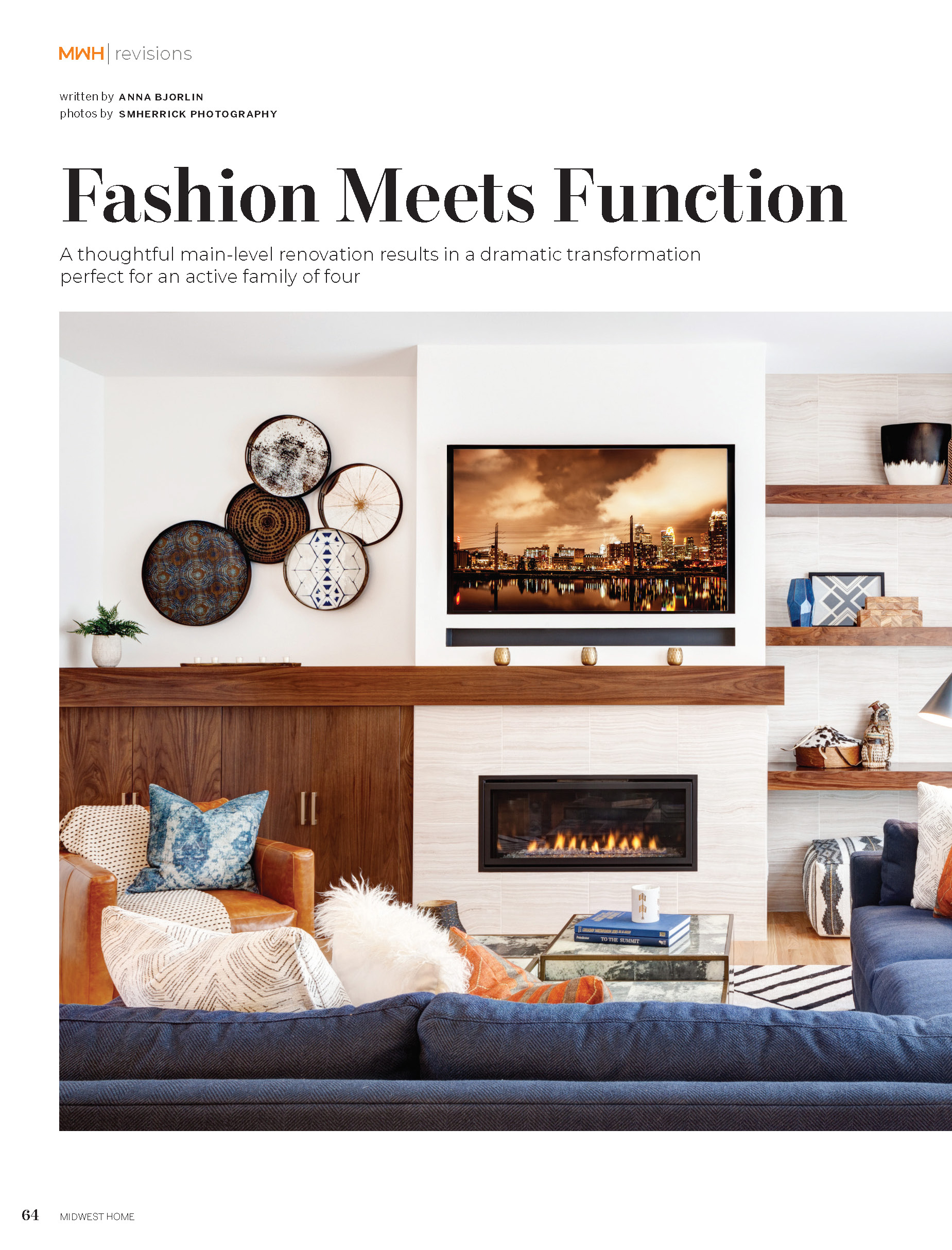 Client Shares Experience With Midwest Home Magazine
For those of you who like to get the scoop on how we work with clients, here's your chance to learn more from a homeowner perspective. One of our Bloomington clients is interviewed for a behind-the-scenes story about how AMEK Inc. redesigned her family's main level based on its strong need for organization balanced with artistic style
Our AMEK design + build team is passionate about solving frustrations for homeowners just like the ones featured in the "Fashion Meets Function" article. We strive to not only give the space a fresh look, but also elevate the functionality through an improved floor plan, custom cabinetry, better lighting, and durable selections.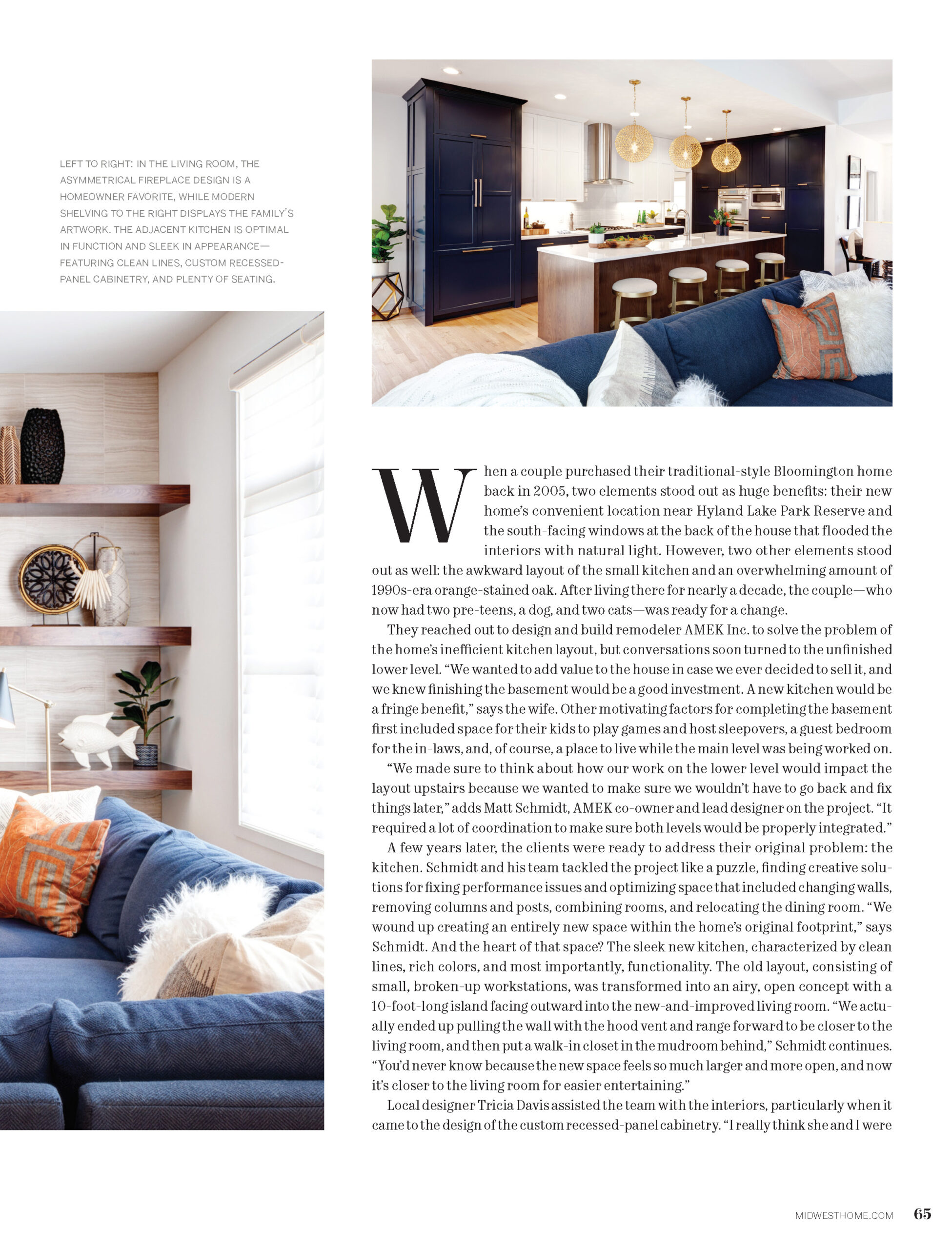 AMEK Team Loves To Push Limits On Original Footprint
"With the combination of our creative design team and our talented construction crew, we love to push the limits to see what we can do to give our clients unique spaces they love being in and sharing with friends and family " said Paul Schmidt, AMEK owner and vice president. "It's amazing what we can do just staying within the original footprint for many of our projects just like this one that is in the Midwest Home publication."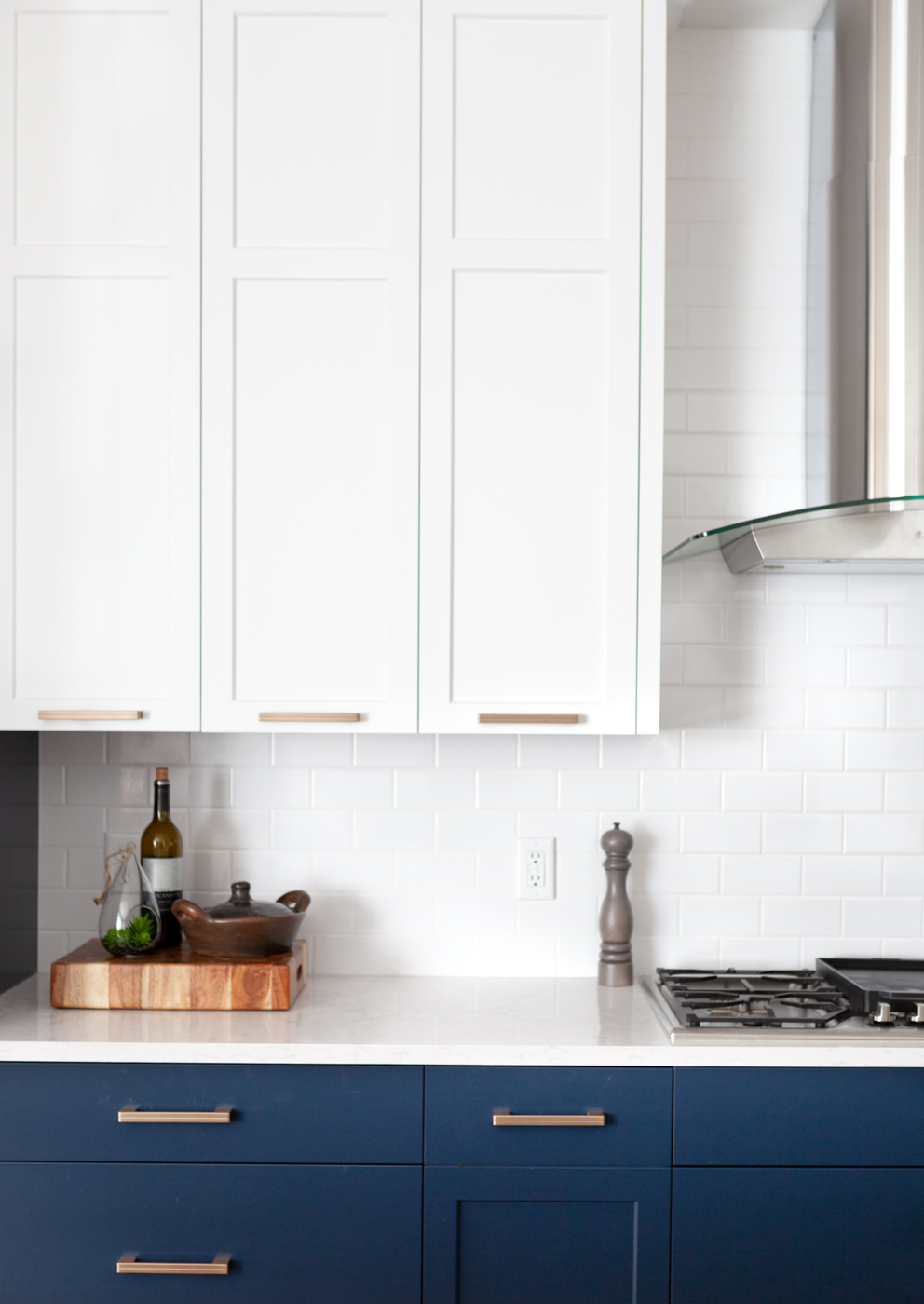 Pick Up Your Midwest Home Soon
We'd encourage you to pick up this loaded issue of Midwest Home that reaches homeowners throughout Minnesota and beyond. Magazines available at local grocery and bookstores. It's the perfect time of year to get in extra reading time and collect inspiration for your next remodeling project. As a bonus in this 2021 Midwest Home HomeBook edition, AMEK Inc. also has a Chaska project featured on page 14.

Want to see more of our award-winning feature home including the dining room, the combo mudroom/laundry area, or before pictures? We have you covered right here.
Planning A Remodel in 2021?  
Are you ready to share your pain points and wish list to see how our award-winning design + build team can help you enjoy your home even more? If so, Let's start a conversation