Remodeling small spaces can create big design challenges. As a Twin Cities remodeler, our AMEK team welcomes this type of project because the final result is so satisfying to our clients. We regularly work with homeowners who are frustrated with their divided, split-level floor plans and desire a more open layout. 
"People want to be together," says Matt Schmidt, AMEK co-owner. "We don't need separate spaces for a kitchen, living room, dining room, and a family room anymore."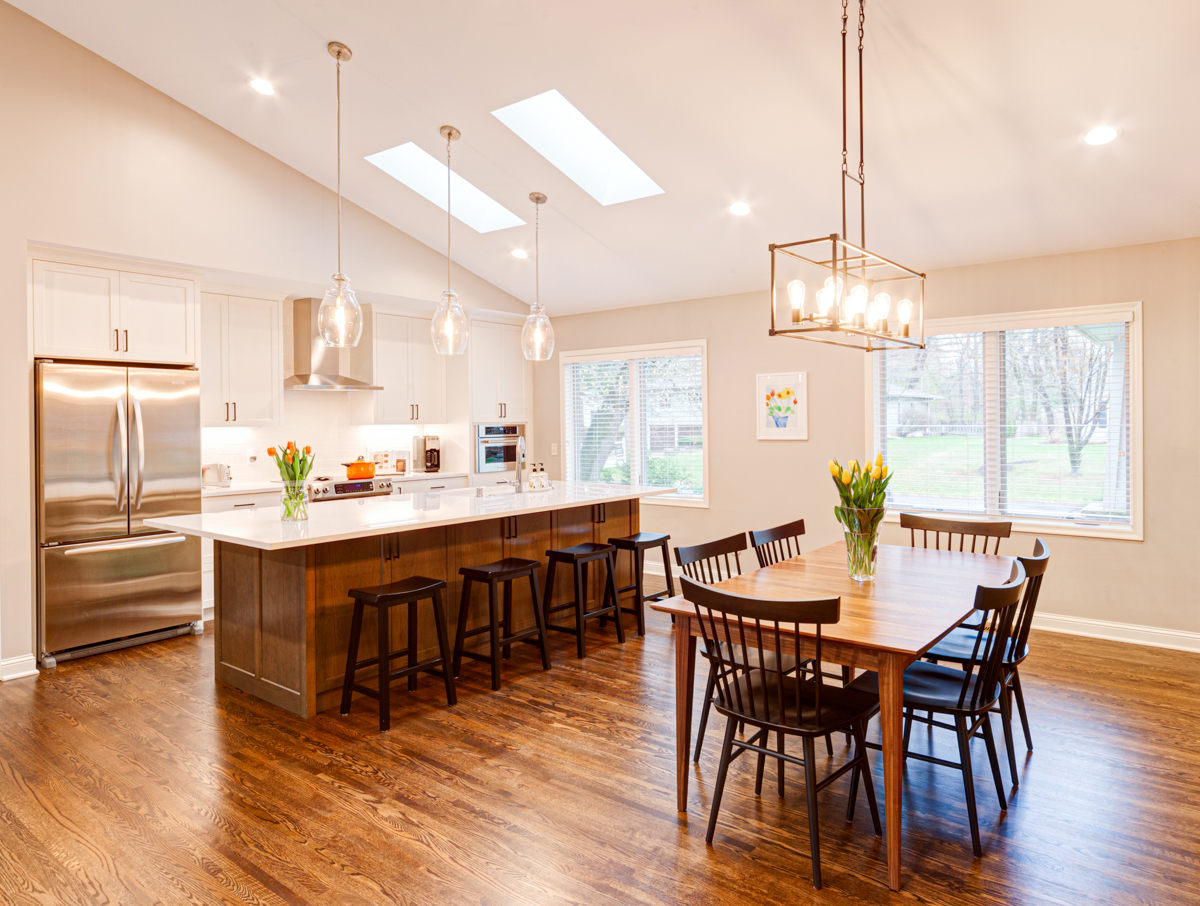 In many cases, existing spaces are too tight and don't allow people to circulate especially when people are entertaining.  While sometimes the first reaction is to do an addition, it's often not the best or most affordable solution.
Split-level Homes Common in Twin Cities
There are scores of split-level homes built in the 1950s and beyond in the Twin Cities. They were initially built to be economical by saving money with a smaller foundation noted Matt. There are a couple factors that make these homes tricky to remodel.
"In split-level houses, the various roof lines make it incredibly hard to remodel or to do an addition," Matt explains. Another pinch point is the cramped entryway.
Open Concept
As an experienced design and build team, we really focus on the original footprint of the main level to see if rearranging the space along with organizing storage can optimize the space that already exists. In many cases, we remove one or more walls to widen traffic flow and sight lines.  
Kitchen Organization
The kitchen placement is a central focus to the new open layout because it's the hub of activity. We aren't afraid to move or realign a kitchen for the best kitchen design – even if it means moving plumbing and gas lines.  Islands, especially those that include seating, are high on clients' wishlists. We listen to how homeowners cook and entertain in their kitchens before deciding where the appliances, island, and cabinetry will go.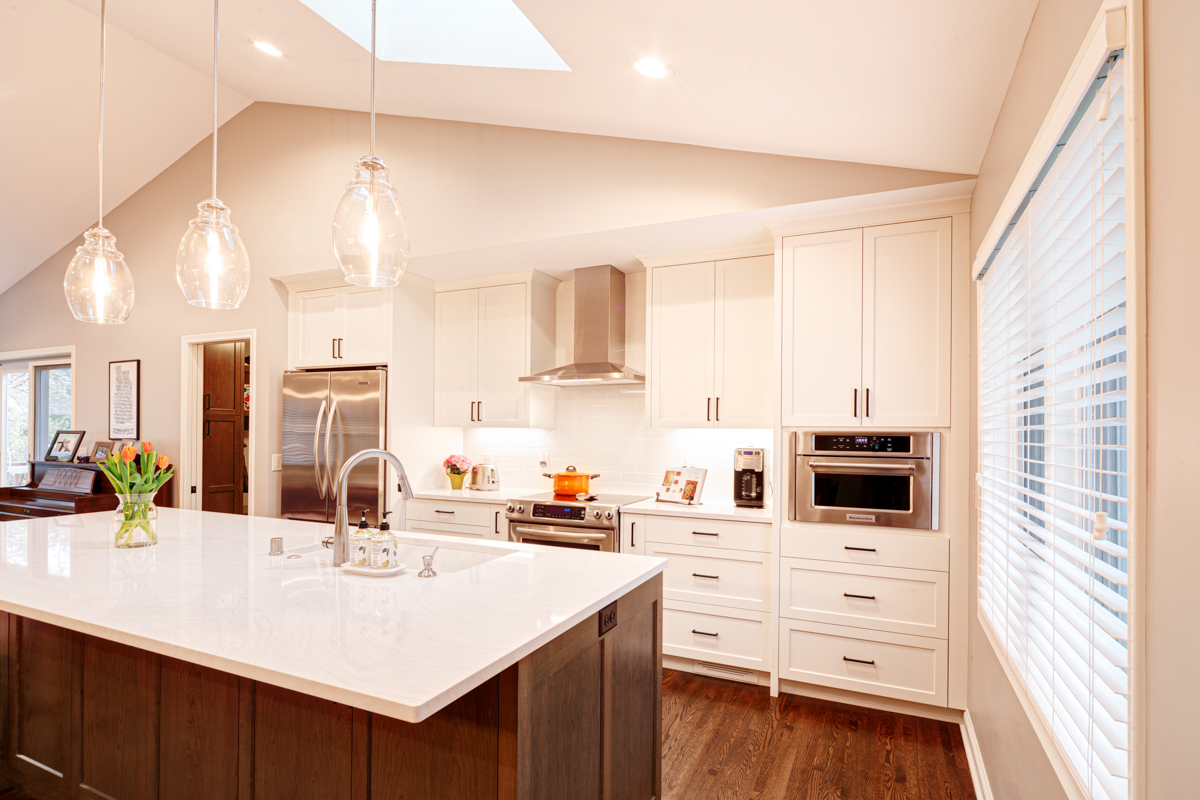 Our custom cabinetry is designed to not only maximize storage space, but also function.  After listening to our clients' needs, we base the layout to each family's needs. The details of kitchen organization are critical, so it makes a difference what small appliances are used the most, that some drawers or counters need to be accessible to a family member who uses a wheelchair, or that shelf space is requested for displaying the favorite family dishes.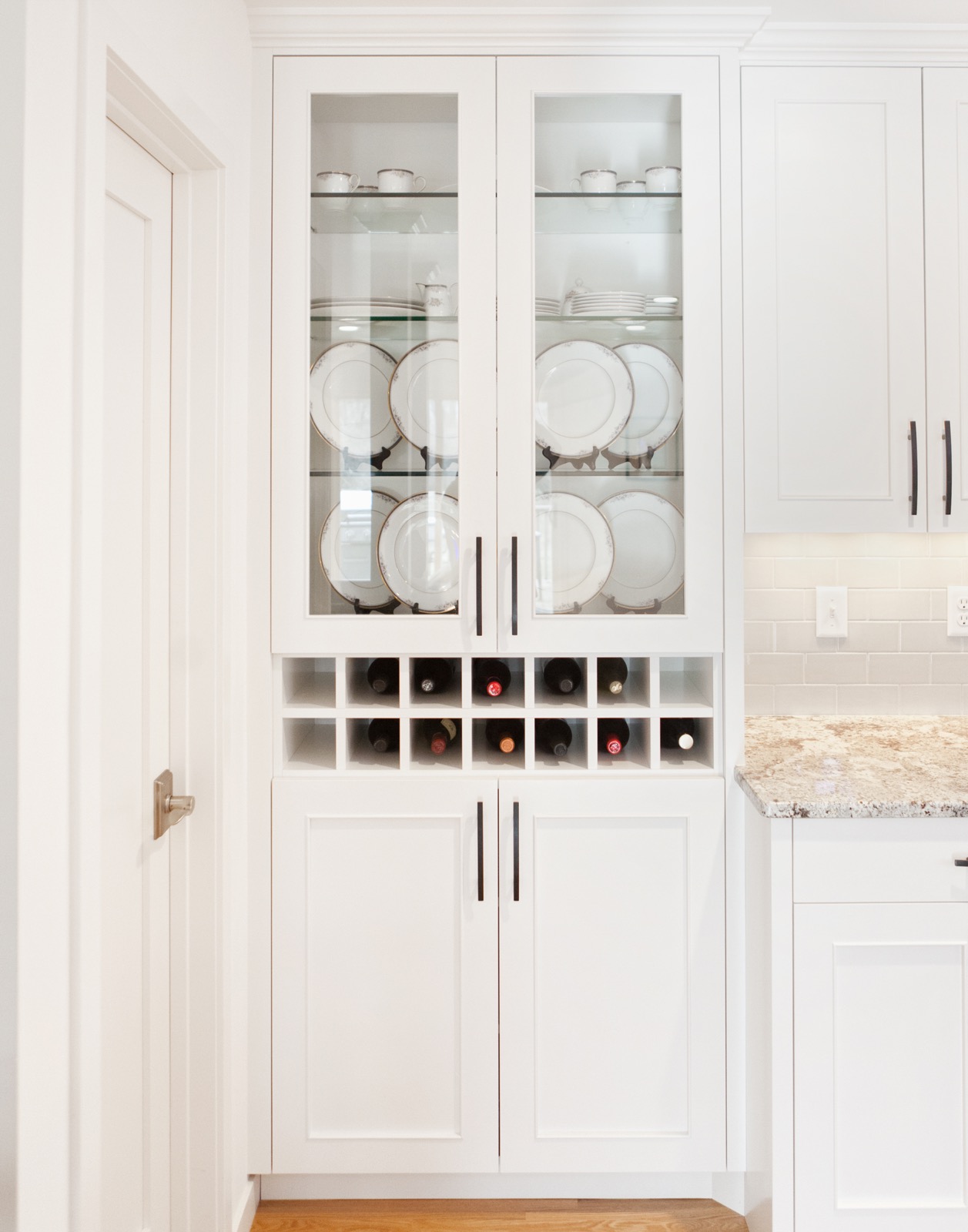 Entryways & Lighting
To make the main entrance of split levels more open and  appealing, we may consider a covered entry or replace a coat closet with a custom bench and hooks.  Lighting is a critical component to making the area feel bigger and more airy. Adding windows or more lights in strategic places can make a huge difference in the overall feeling of the main level.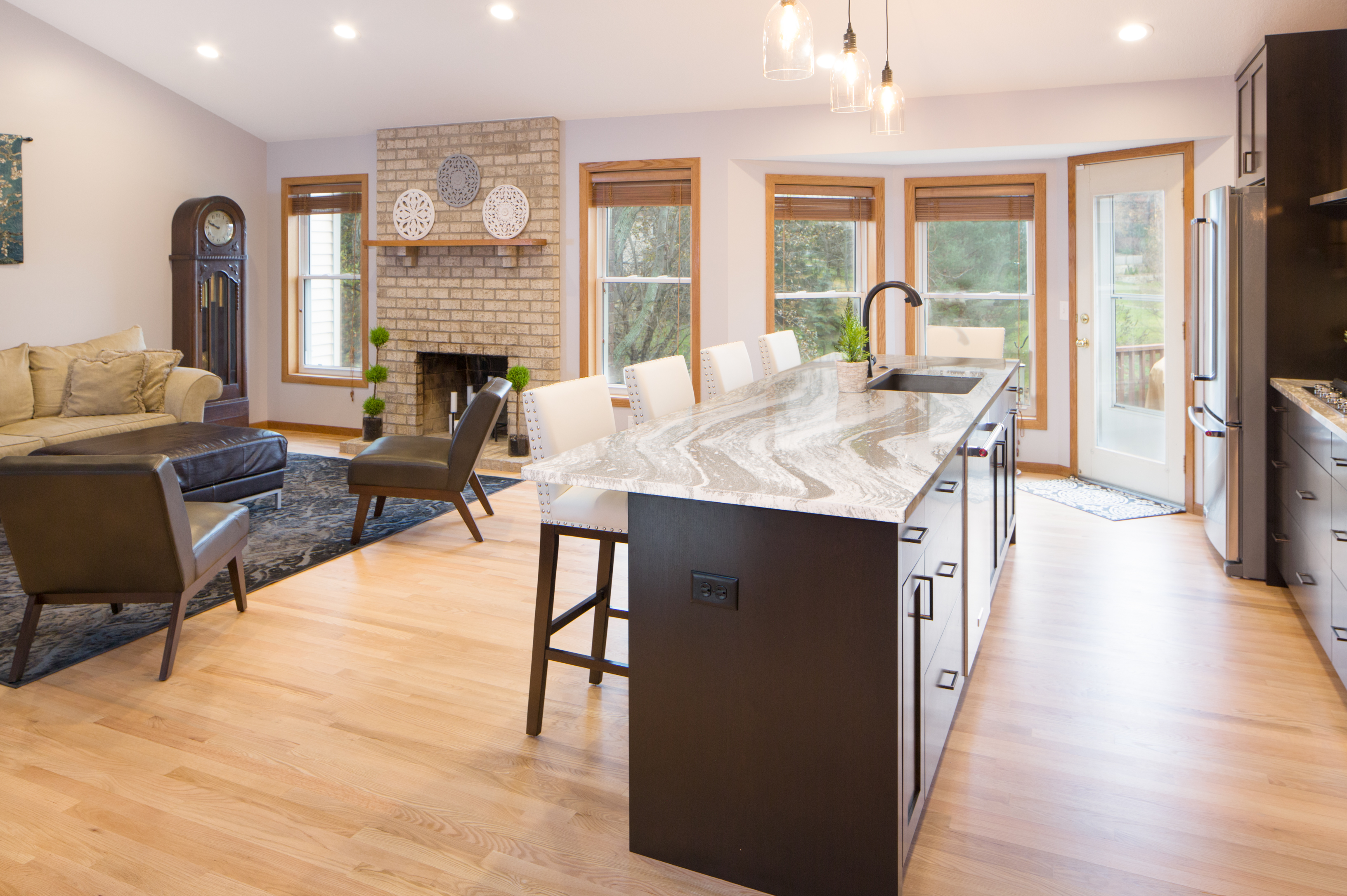 We would like to share more of AMEK's recent Chanhassen split-level remodel with you. Ready to see how an open concept layout might improve your daily living?  Let's start a conversation!