The tree leaves are releasing their colorful hues and the temperatures are cooling which shifts our thoughts to being inside – baking apple crisp and celebrating holidays. Just in time for the Fall 2019 Remodelers Showcase!
Our AMEK team invites you to see how we created this open layout in a 1920s Minneapolis bungalow. Organized by the Builders Association of the Twin Cities (BATC), the Showcase September 27-29 encourages homeowners to tour the latest trends in remodeling and meet Twin Cities builders. We'll be at this location from Noon to 6 p.m. Friday, Saturday and Sunday.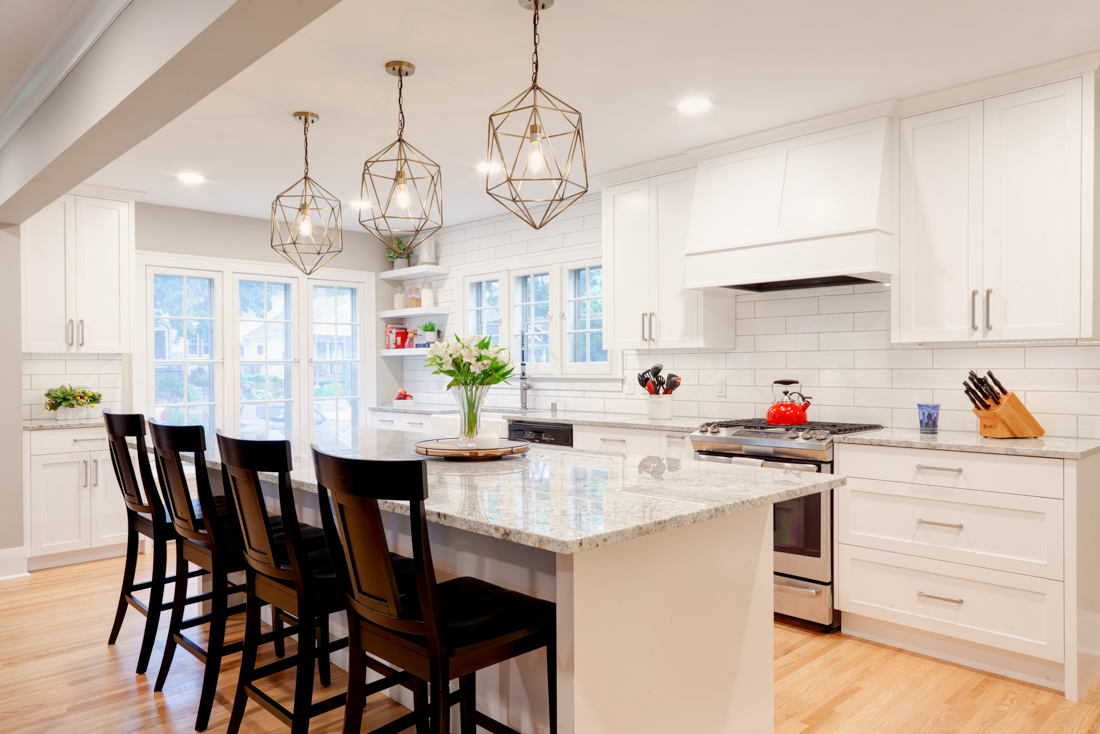 R38: 5237 Ewing Ave. S., Minneapolis
In the house's original layout, traffic flow for parties was congested by the walls that closed off the kitchen from the dining and living rooms. By removing the walls, an open floor plan was formed giving room for family and friends to move around and mingle.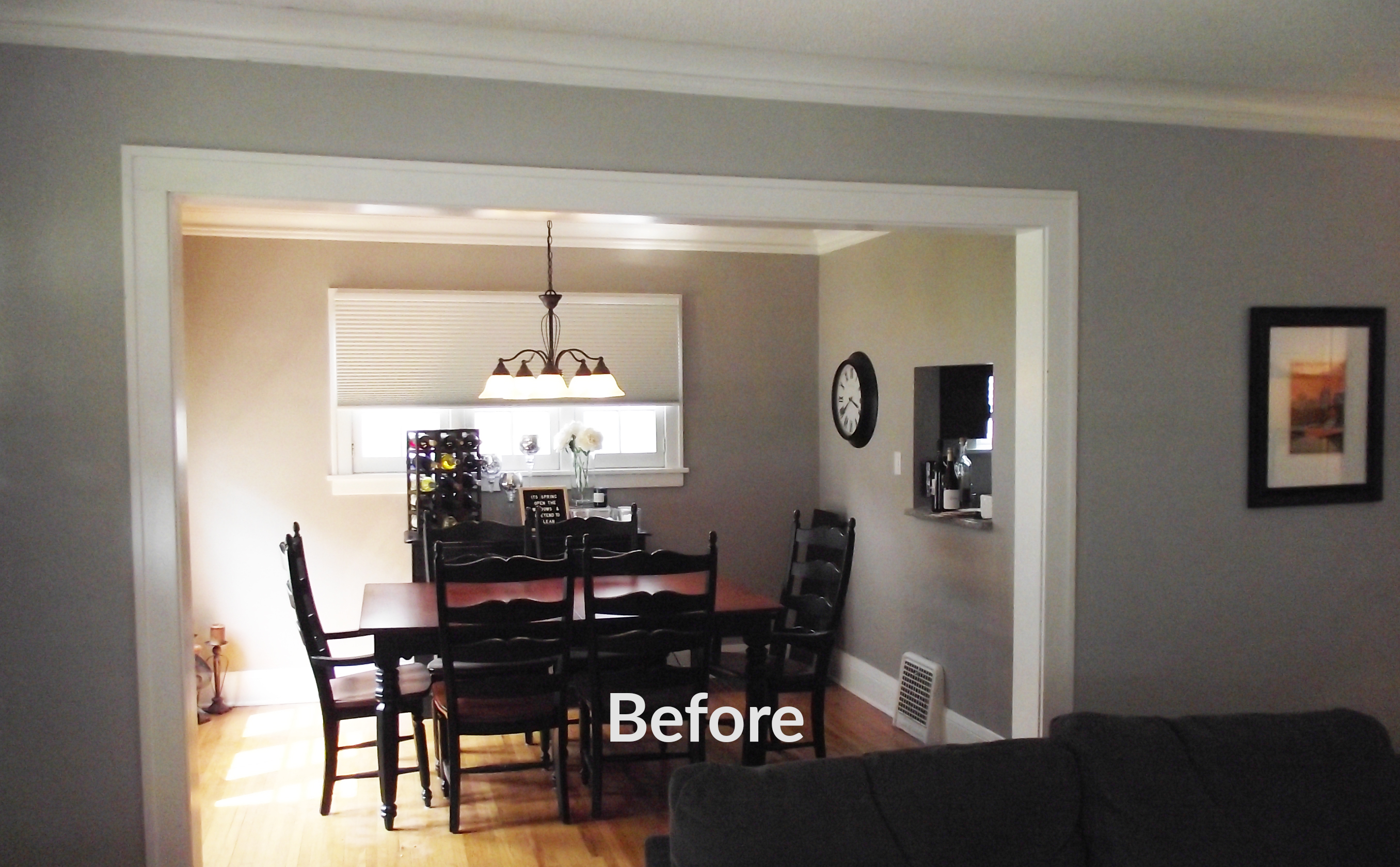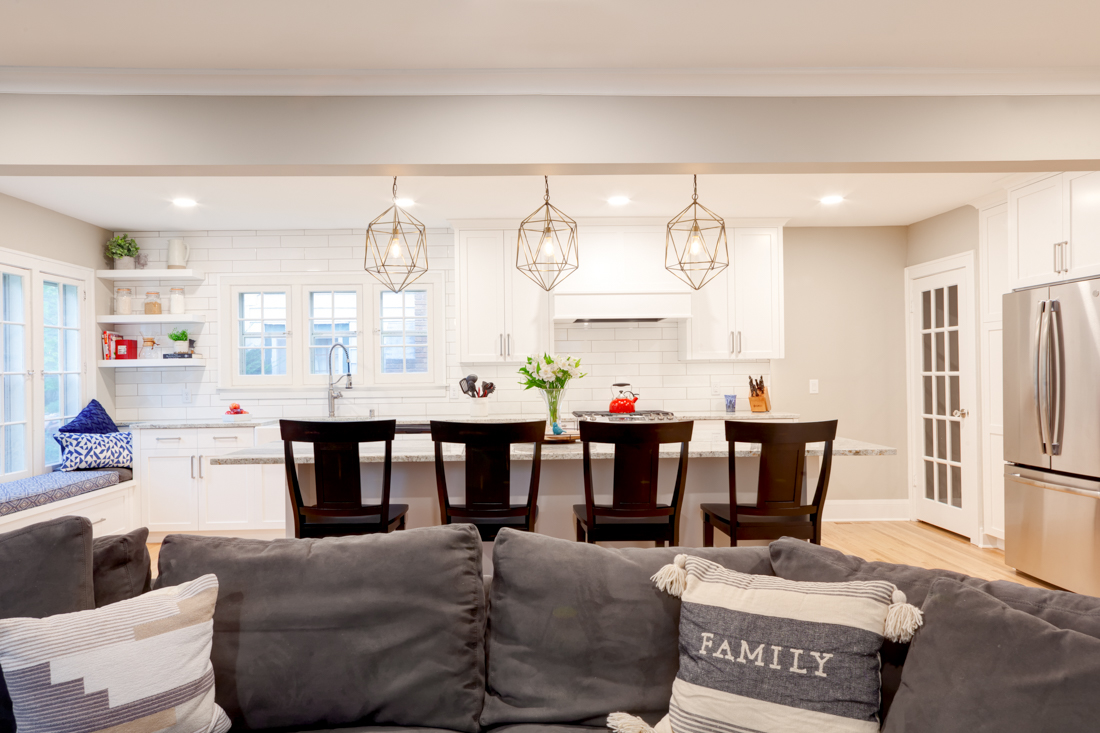 Incorporating an island was a core element of the makeover. Now, it's the favorite place for the couple to have meals together and linger with a cup of coffee on weekends.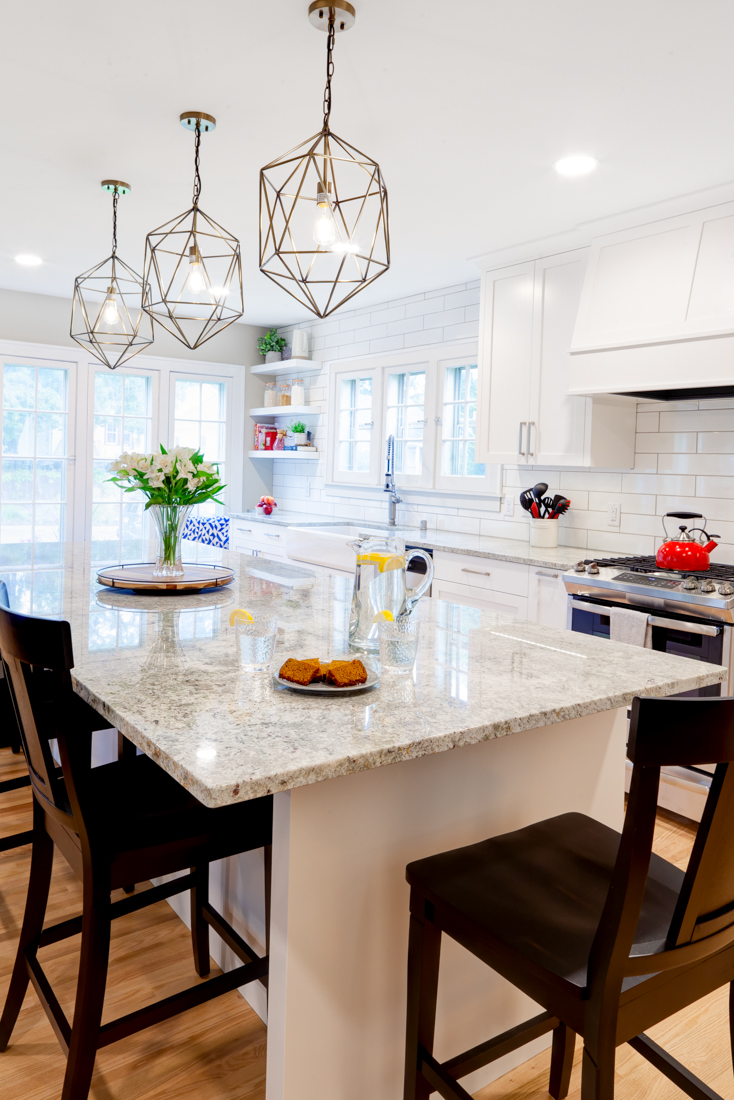 Wanting to maintain the exterior charm of the home in this friendly walkable neighborhood, we built a custom bench below the front window. The cozy and inviting bench is perfect for additional seating for parties.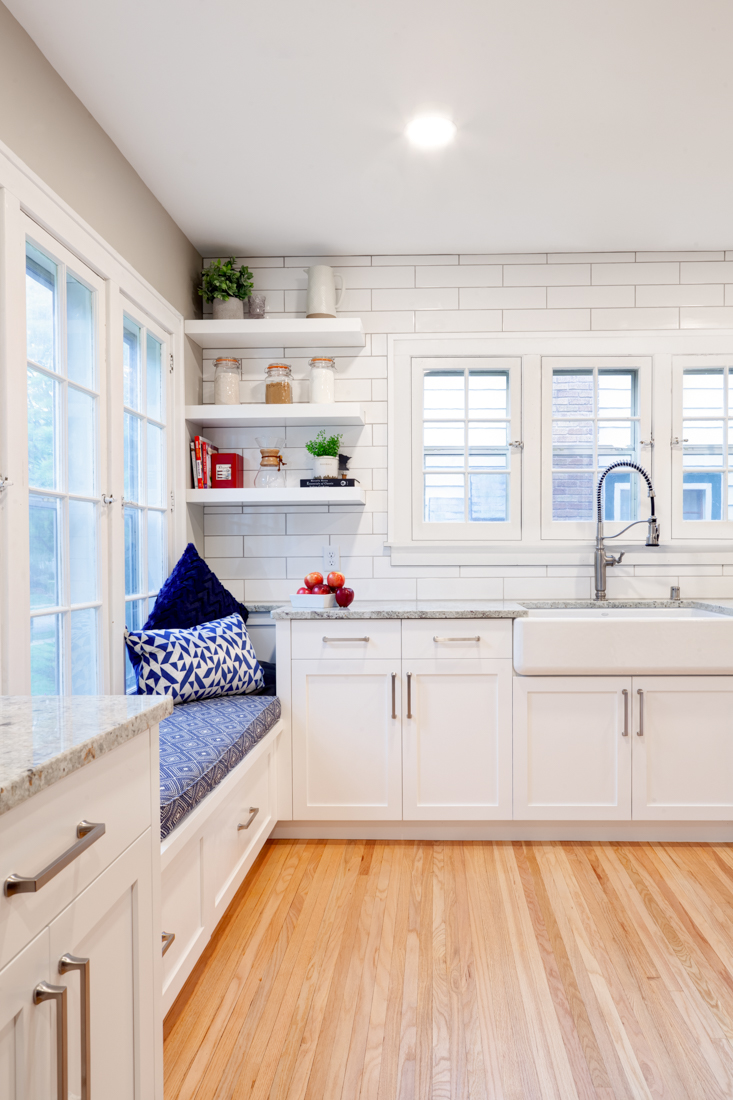 Custom cabinetry including open shelving is welcomed by the homeowners who are appreciating the additional organized storage. The white cabinets and granite countertops offer a crisp and clean appeal in a classic way.
A bonus piece of the project was moving the laundry area from the unfinished basement up to the main level. In order to accomplish this, a slice of a bedroom office was carved out to form a laundry room. Now with the washer and dryer within easy access, doing laundry ranks a little higher on the "to do" list.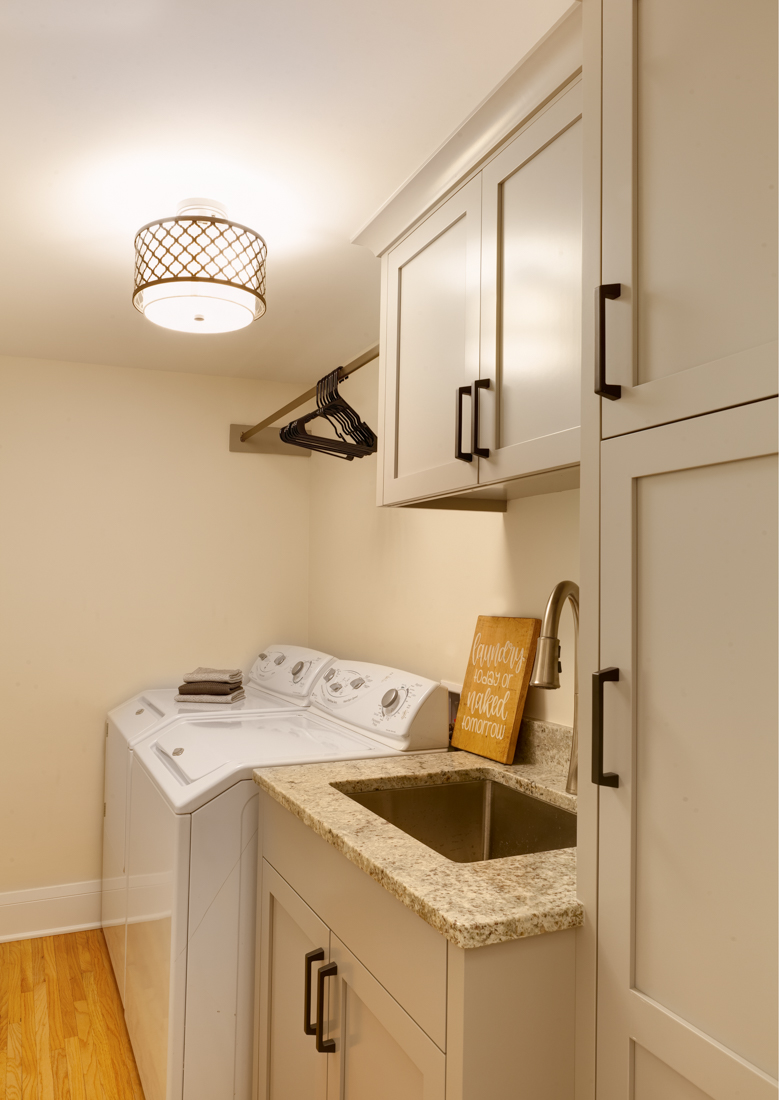 We hope you get the opportunity to see for yourself the major transformation at this Minneapolis home that is now open for entertaining.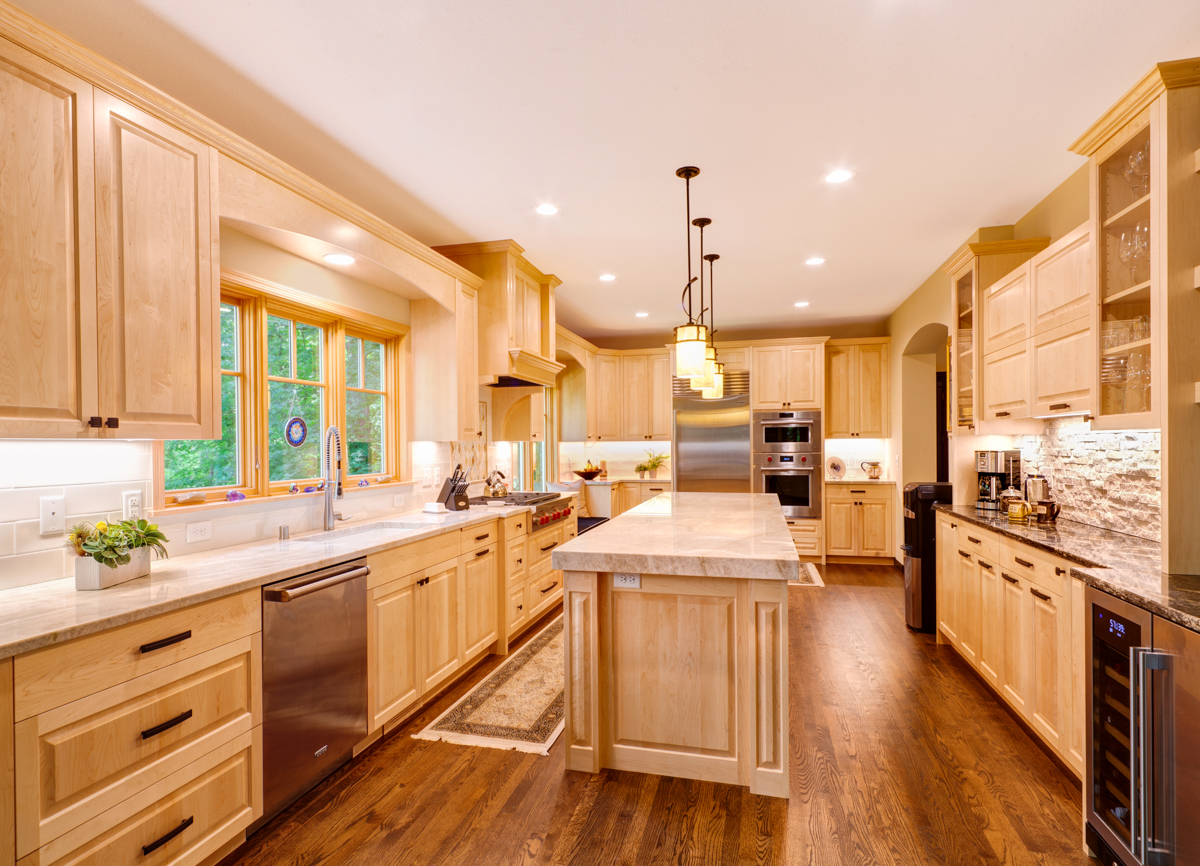 We also invite you to see our Plymouth kitchen project at 1855 Kirkwood Ave. for another chance to see how a remodel can reinvigorate your home. NOTE: Due to unforeseen circumstances, this project is only open from Noon to 3 p.m. on Saturday and Sunday. It's worth the seeing all the craftsmanship in person, so we hope you can fit it in your tour itinerary.
We hope you can stop by both of our homes and meet our AMEK team.
We're ready to talk about your next project when you are – Contact us!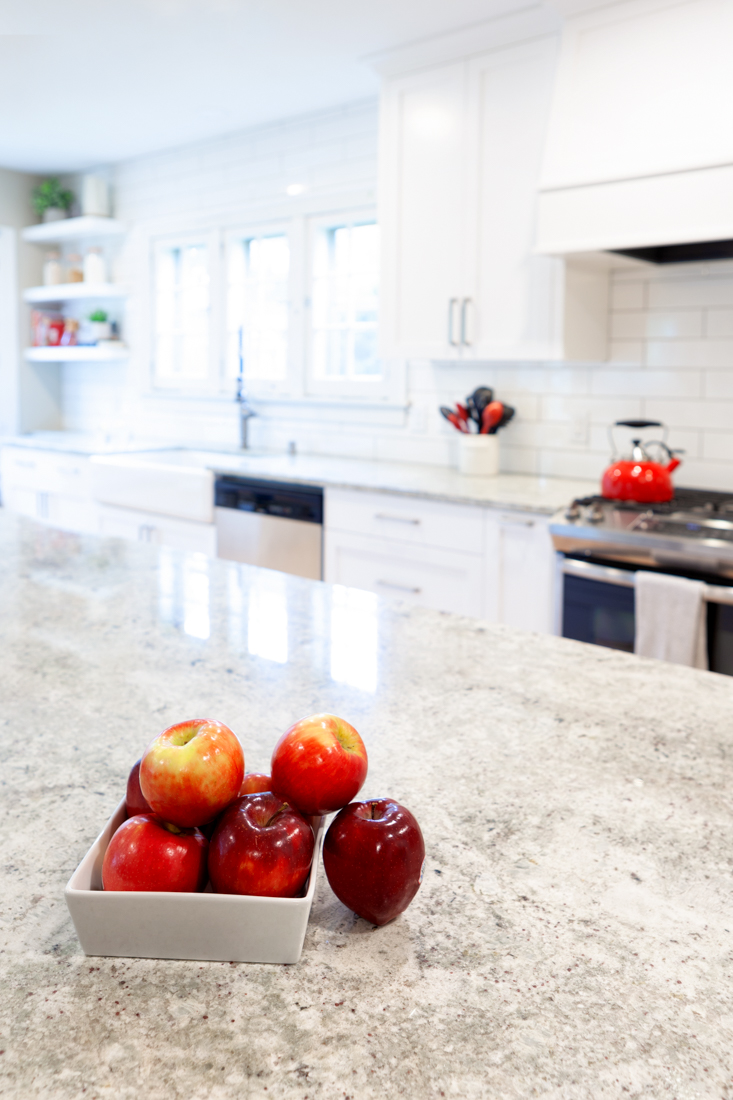 For more pictures from our projects, check out these: Interior, Exterior, Whole Home