Autumn is approaching and we naturally start thinking about being cozy – cooking up chili and holiday festivities. Perfect timing for the Fall 2019 Remodelers Showcase!
Our AMEK team invites you to see how we expanded this Plymouth kitchen to make it ideal to host family gatherings. Available for limited viewing hours from Noon to 3 p.m. only on Saturday, Sept. 28 and Sunday, Sept. 29. Organized by the Builders Association of the Twin Cities (BATC), the Showcase encourages homeowners to tour the latest trends in remodeling and meet Twin Cities builders.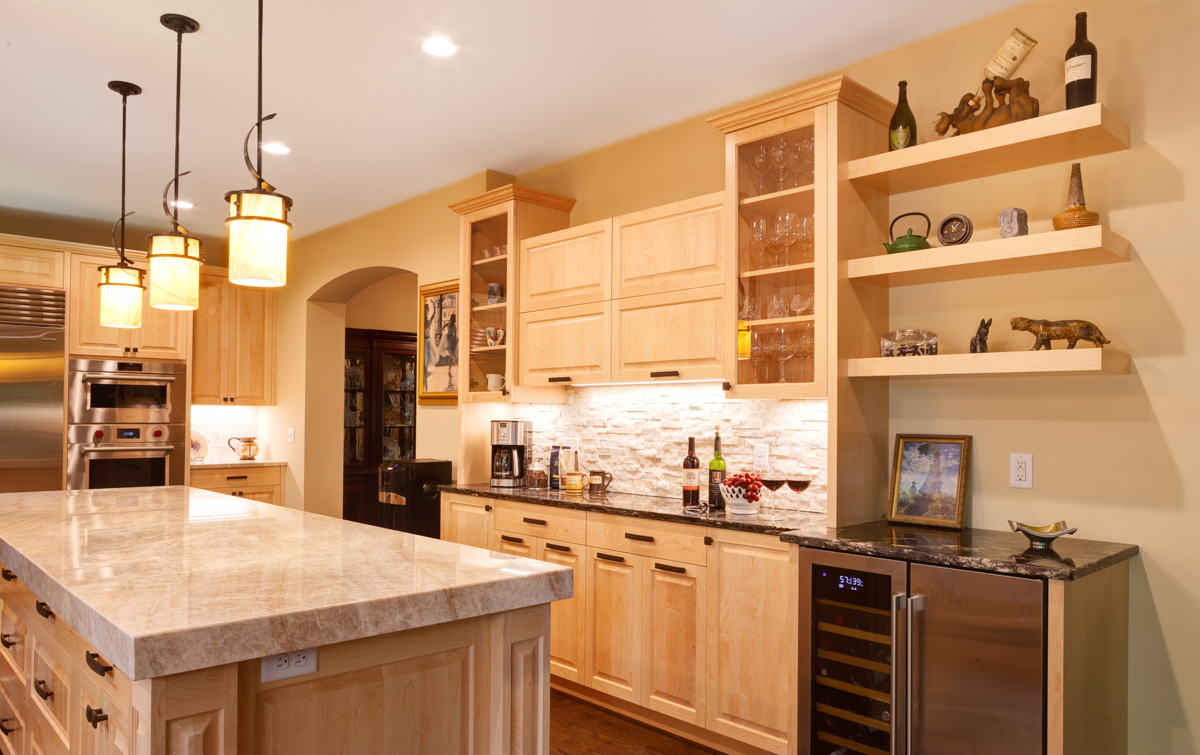 R19: 1855 Kirkwood Lane N., Plymouth
With the desire to have a large kitchen to make entertaining a joy, this Plymouth family is appreciating the space that is fully stocked with design elements creating the perfect place to host a party. The beverage bar elevates any gathering – especially with the black onyx countertop and stone backsplash. Guests will appreciate the coffee-making zone as well as the mixed drinks and wine side complete with a regulated beverage cooler.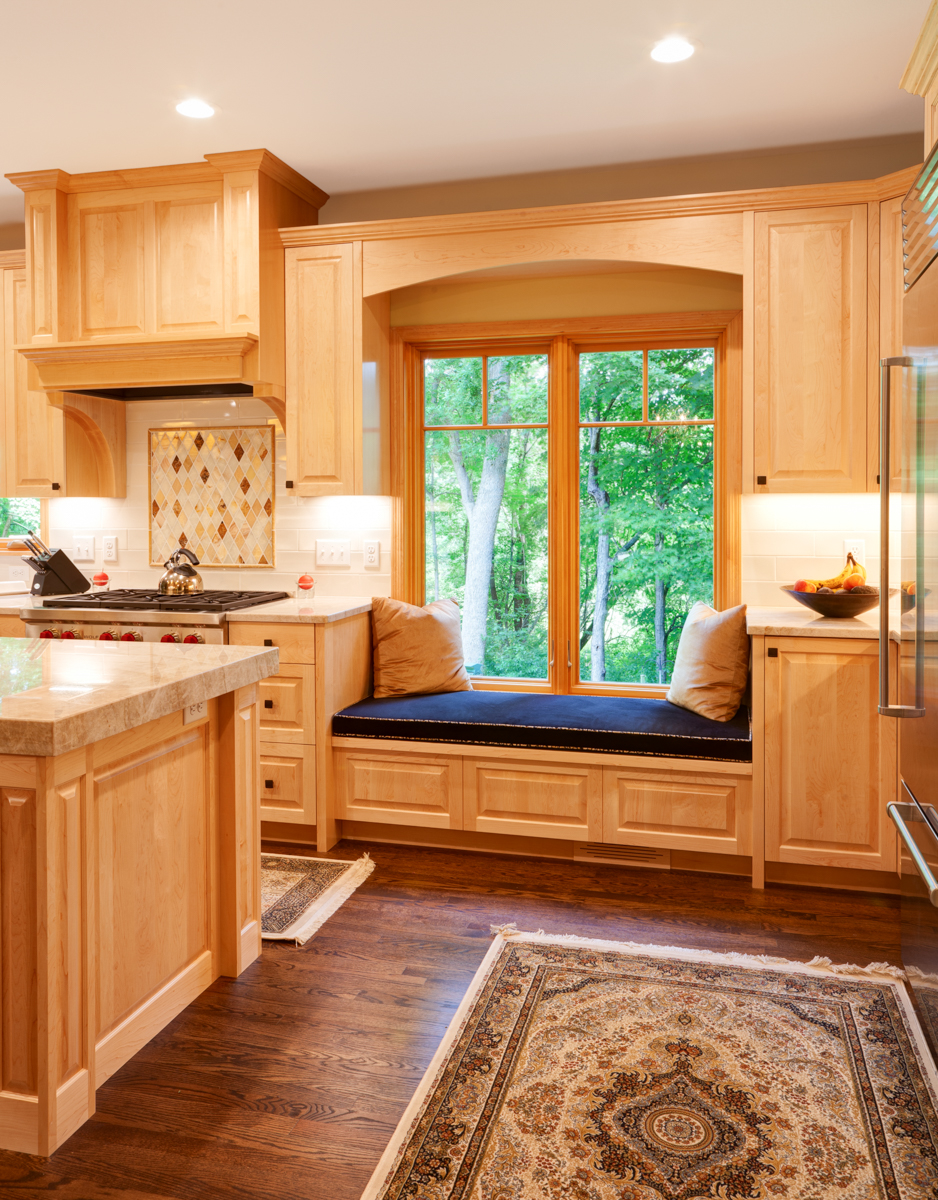 By removing a wall and absorbing the previous dining room area, the additional kitchen space allows for a large island and this window bench. The bench is inviting, isn't it? Plus, it's a functional way to preserve the original size of the window to soak in as much natural light as possible and to provide additional seating when needed.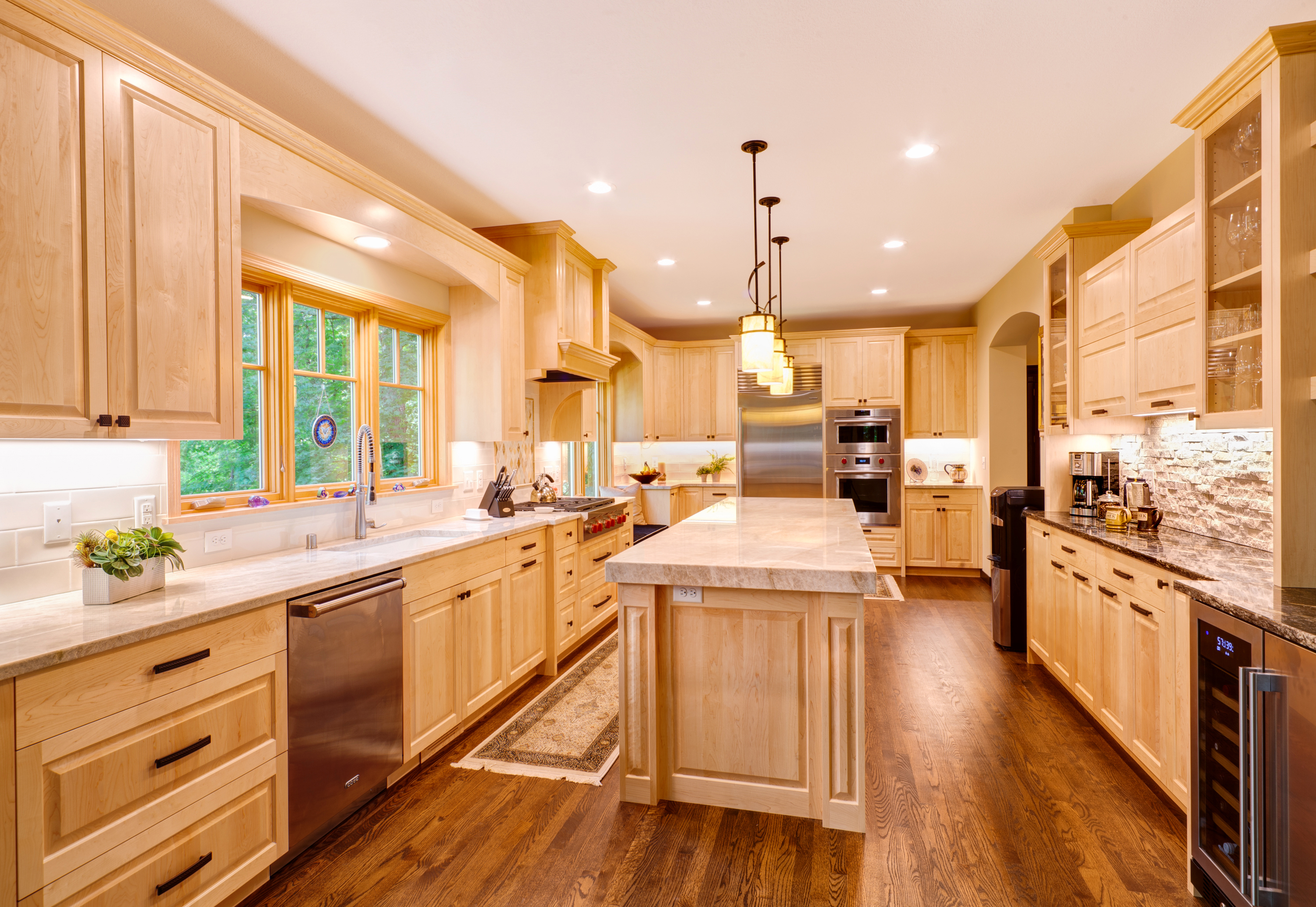 The large island provides the room's centerpiece with its beautiful quartzite countertop and custom base. Surrounding the commanding island are the natural wood cabinets crafted to match other previously remodeled areas of the home. The cabinets include personalized drawers for hanging ironed tablecloths and table runners, pullouts for spices, hinged lift-up doors and glass-paneled doors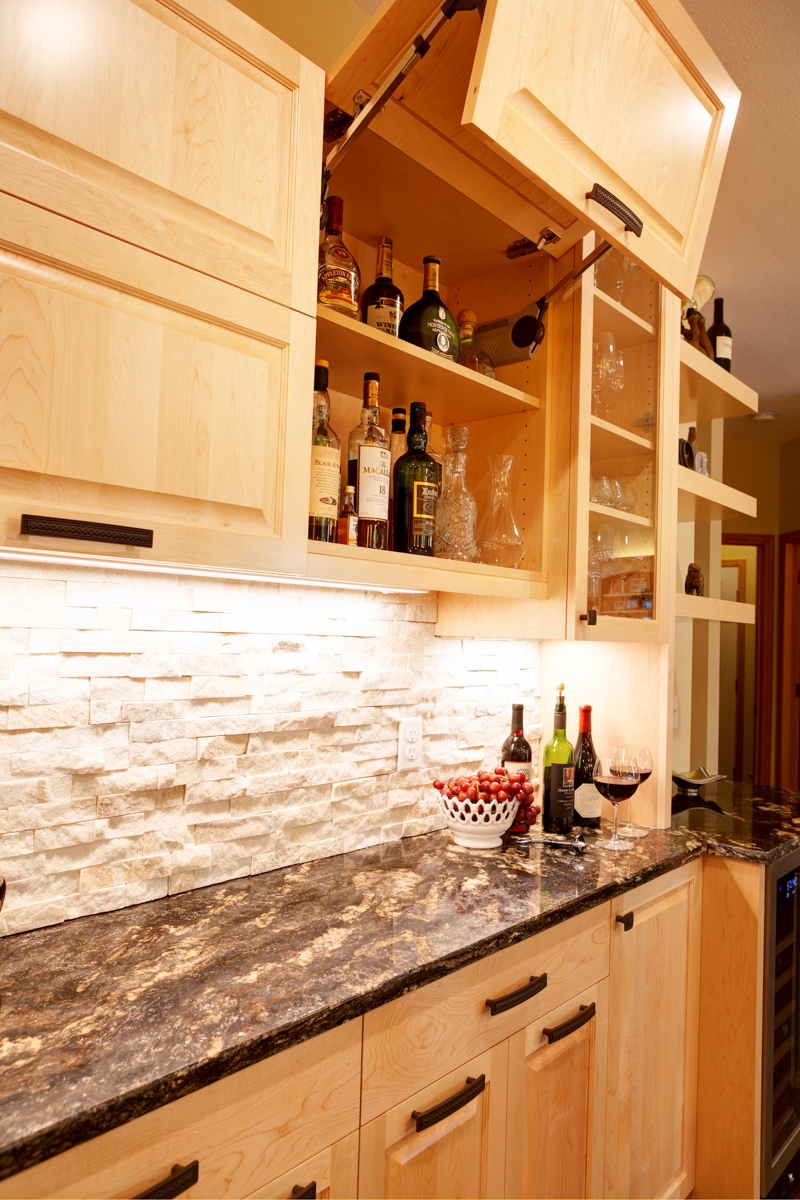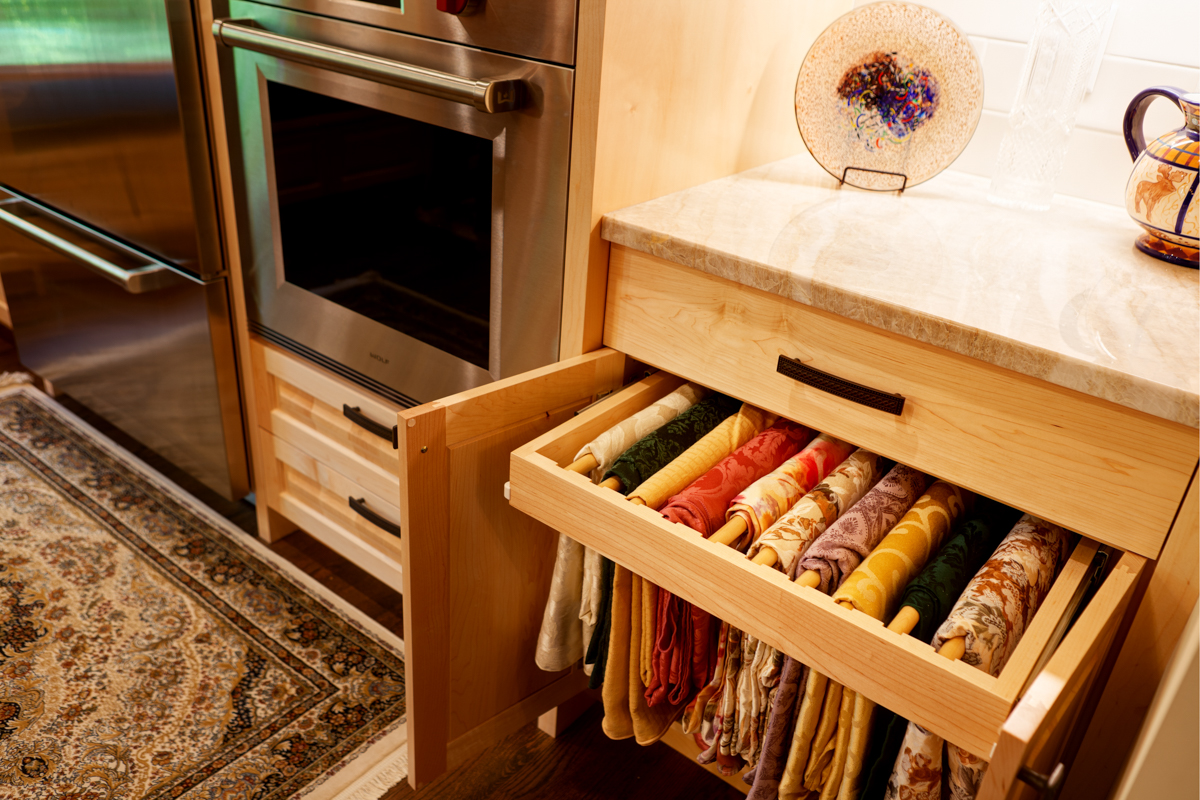 Red oak flooring ties everything together and gives a timeless feel to the home. Wood floors are also more durable and easier to maintain than other surfaces – especially if pets are part of the family.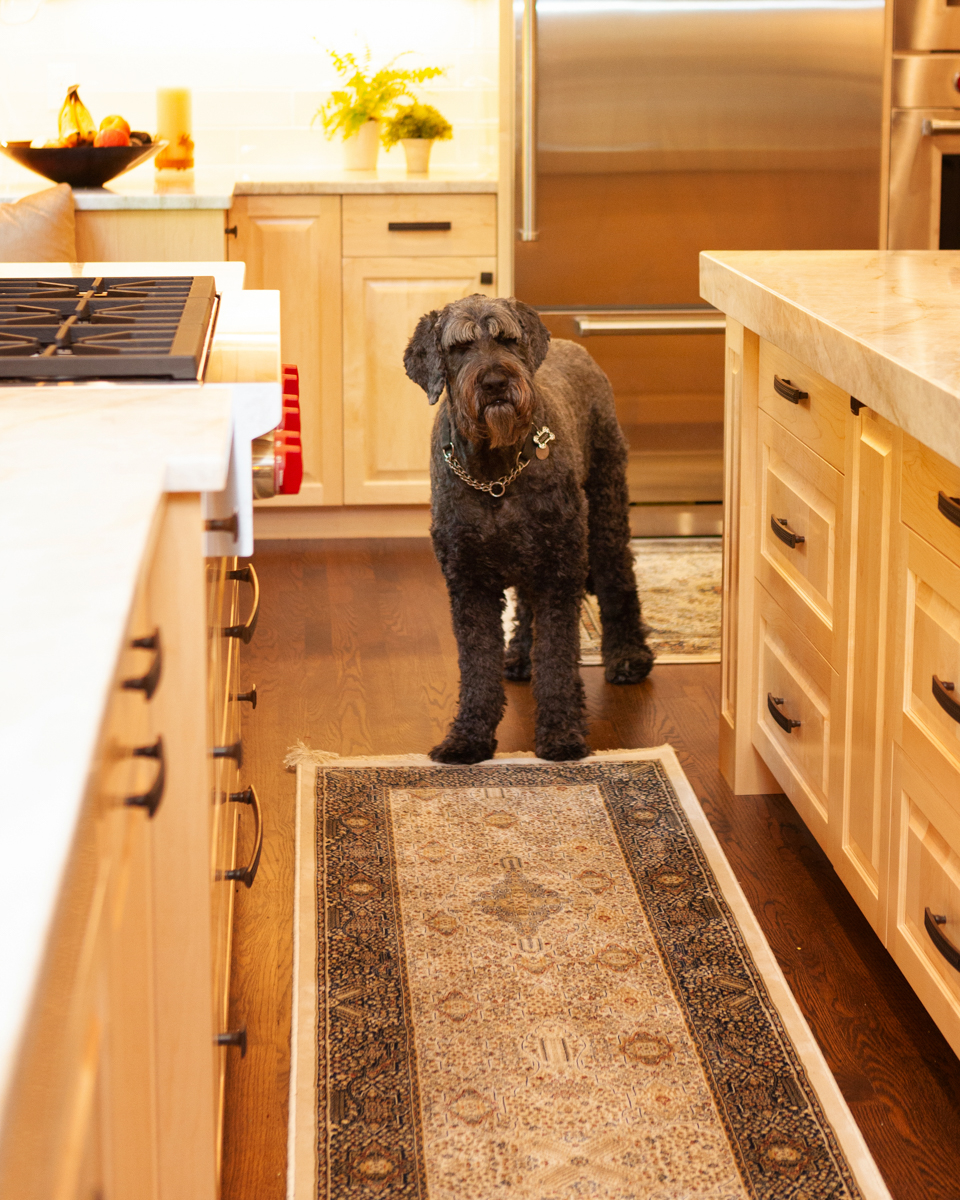 We are excited that these homeowners fully tested out the new kitchen design for their child's wedding weekend soon after we finished! Guests had to be delighted with the beverage bar to handle everything from their morning coffee to their evening glass of wine.
Come see all the details for yourself on this Plymouth kitchen that goes above and beyond to be the life of the party.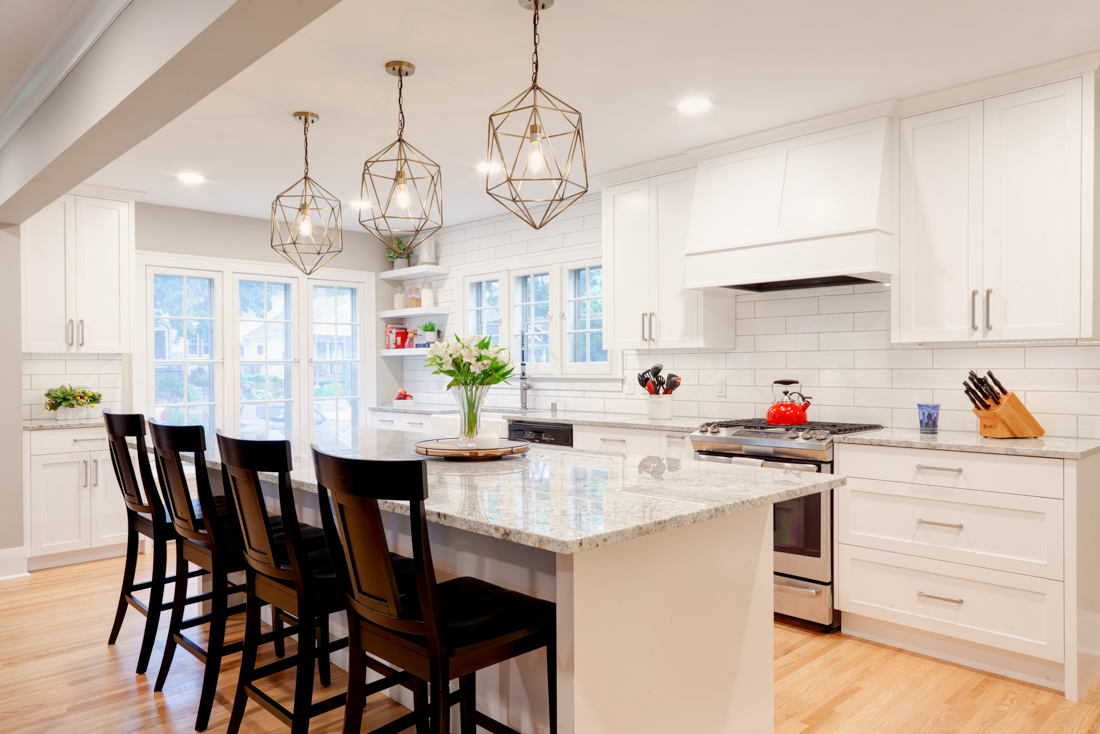 We also invite you to see our Minneapolis main level project at 5237 Ewing Ave. S., Minneapolis for another chance to see how a remodel can reinvigorate your home. We will be able to show you how we transformed this project, Friday, Sept. 27, Saturday, Sept. 28, and Sunday, Sept. 29 from 12 – 6 p.m. each day.
We hope you can stop by both of our homes and meet our AMEK team.
We're ready to talk about your next project when you are – Contact us!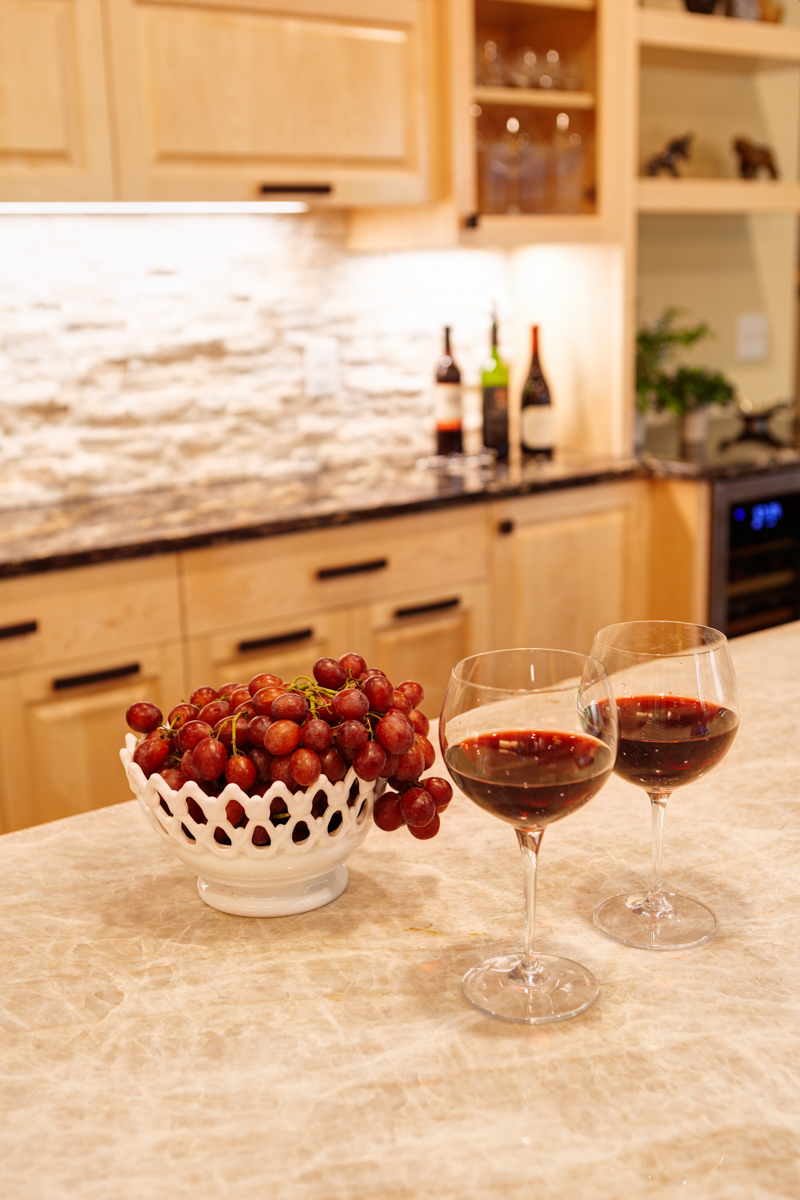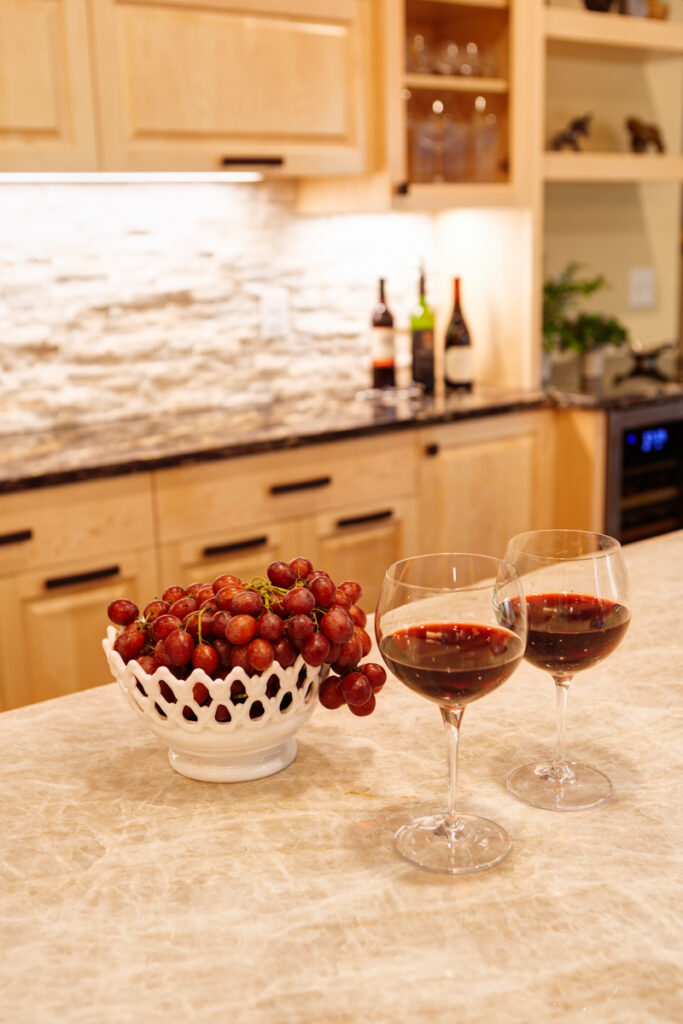 For more pictures from our projects, check out these: Interior, Exterior, Whole Home