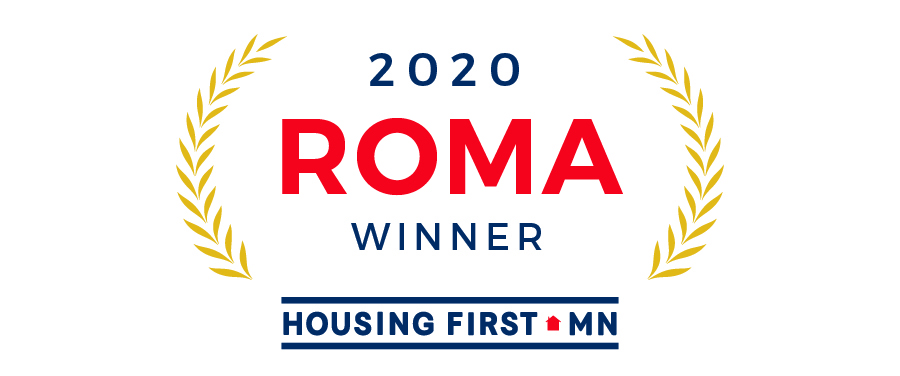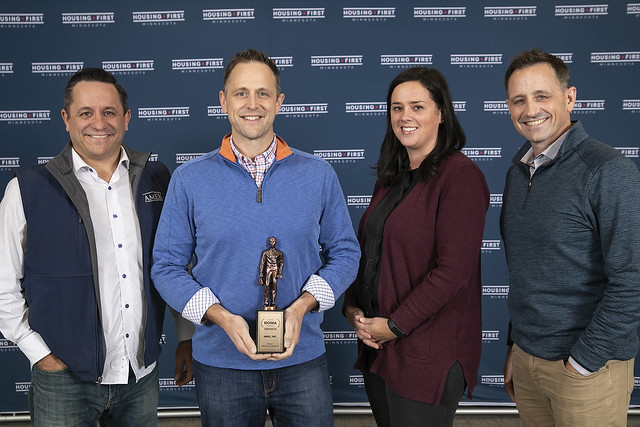 A Minneapolis kitchen remodeling project earned Remodeler of Merit Award honors for our AMEK design and build team.  Housing First Minnesota presented the ROMA virtually on October 23. This is the sixth ROMA Award AMEK has won since 2015.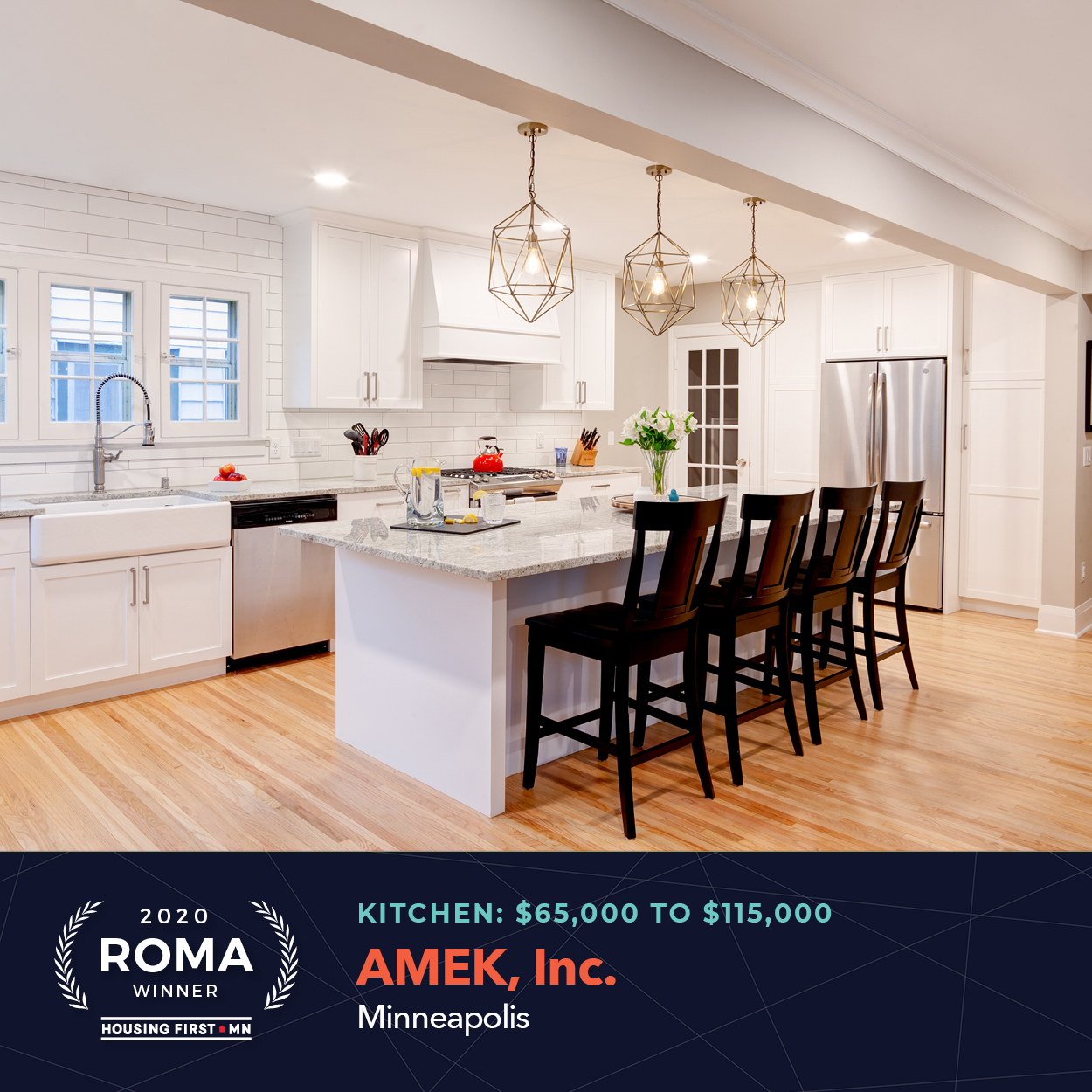 "Our highest gratification comes from our clients who truly enjoy our work, but being recognized by our industry peers is also rewarding," said AMEK Co-owner Paul Schmidt  "These projects take a collaborative approach from our whole team to design, engineer, and build solutions to create spaces that enhance the way today's families live."
Client goals were to remove the walls surrounding the kitchen to include a large island for entertaining while maintaining the Minneapolis home's 1920s charm. To accomplish this, load bearing beams were extended and transferred to new reinforced points and the floor was fortified in the basement to accommodate the weight of the large island. In addition, the couple wanted more organized storage and brighter lighting. 
Since 1982, Housing First Minnesota has presented the ROMA Award to remodelers to recognize creativity, design and the remodeler's ability to meet the client's requirements. Winners were selected by a team of remodeling professionals from the Builders Association of Sioux Falls, South Dakota after evaluating photographs, floor plans and descriptions of the remodeling project. ROMAs are presented in 18 categories. AMEK won in the category of Kitchens $65,000 – $115,000.  We have also earned honors for total house and lower level entries.
"Remodeling projects that earn a ROMA Award are truly the best of the best," explained Housing First Minnesota executive director, David Siegel. "The remodeling professionals who review each entrant know that they're not just looking for the prettiest spaces, they take into account the challenges and customer wishes as they evaluate each project."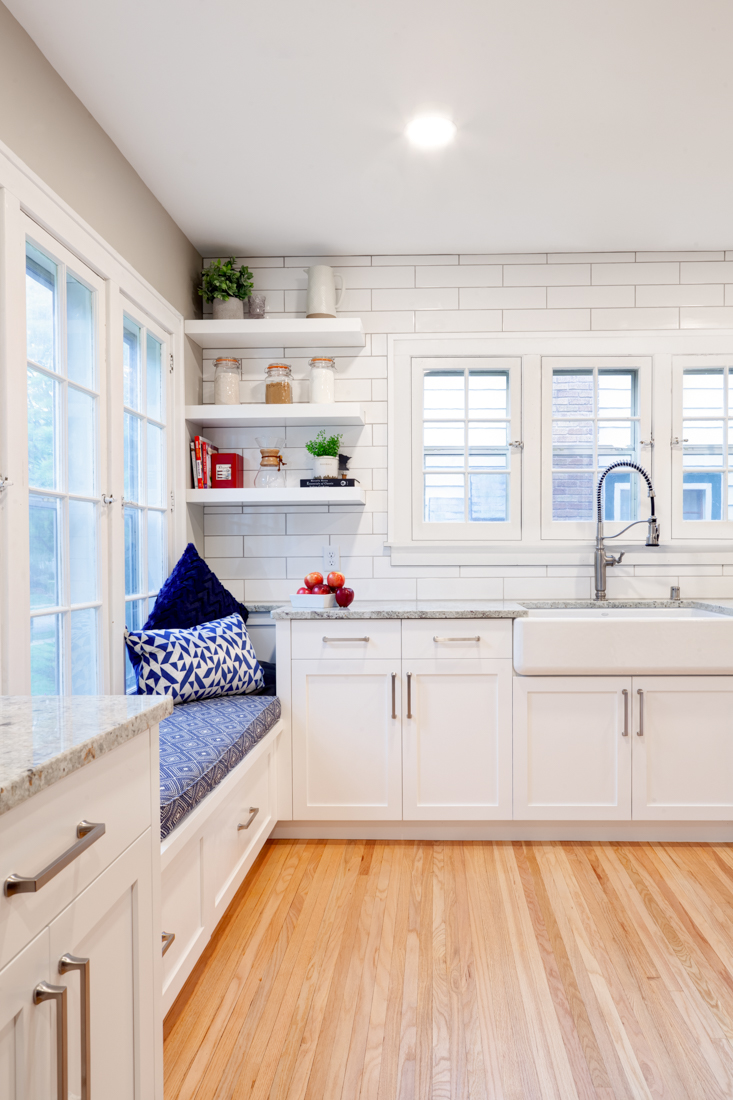 This winning south Minneapolis space features custom Euro-style cabinetry,  granite countertops, seating for 8, farmhouse/apron sink, and window seat. To see more images of this award-winning project, click here.