Wondering what your main level might look like if several walls were removed to create an open layout? Come tour our recent Eden Prairie remodeling project to see the amazing transformation and to learn how it changes how our homeowners feel about their space. You are invited to this Remodel Reveal on Thursday, August 15 from 4 to 7 p.m. to get some inspiring ideas and talk with our design team.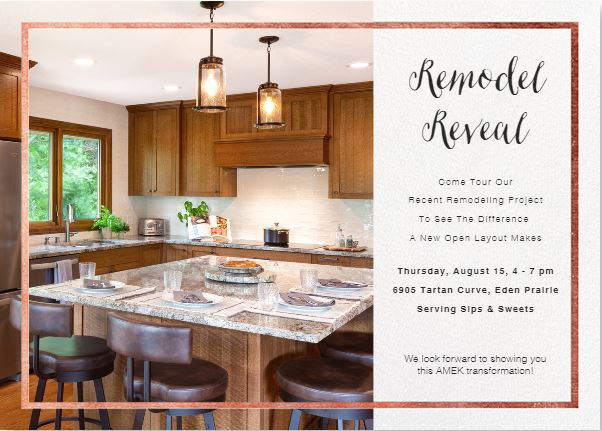 Remodel Reveal Location:
6905 Tartan Curve, Eden Prairie
Main level remodel – kitchen, dining room, living room and bathroom
We'll be there from Thursday, 4 – 7 p.m. to show you before and after pictures, plans, and the finished results. We look forward to meeting you and answering your questions!
Can't make it, but want to see more? Here you go!