With an entry submitted for a Minnetonka project, our AMEK Design + Build Team recently won a CotY™ Award. The National Association of the Remodeling Industry – Minnesota (NARI-MN) presented the 2020 Contractor of the Year (CotY™) Award on November 10 as part of a virtual event recognizing outstanding work as judged by industry leaders and peers.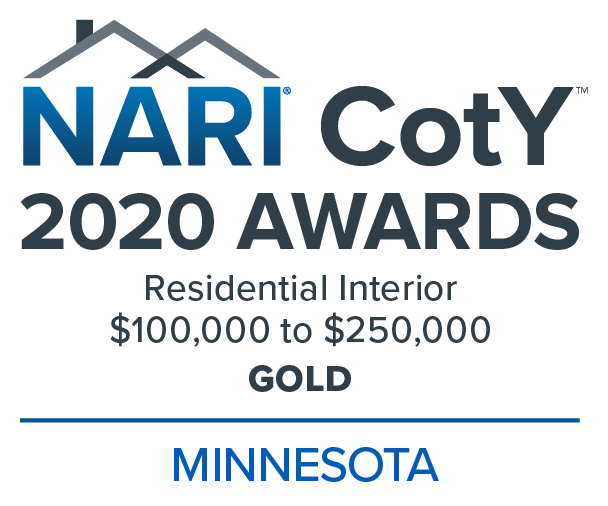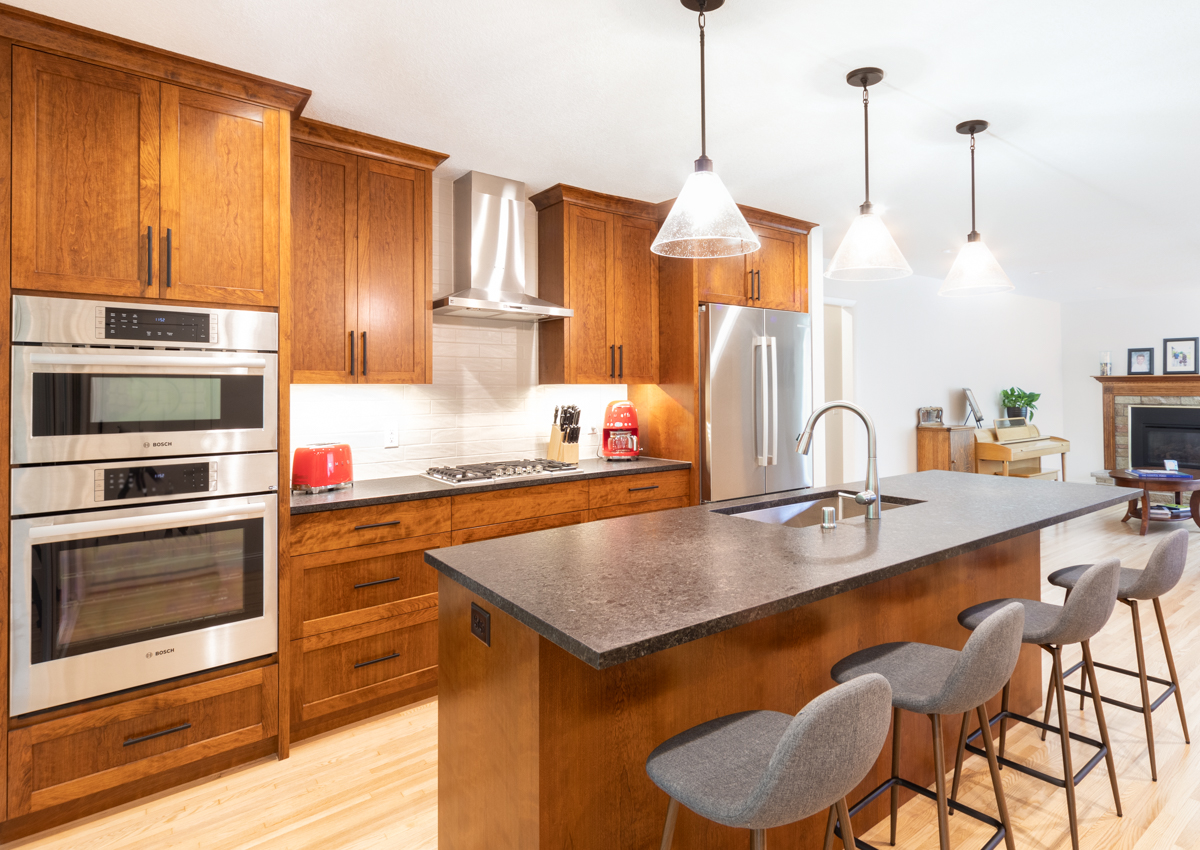 New Floor Plan Highlights Open Concept & Porch
The homeowners of the winning project liked the house's location and its porch – despite only being accessible through a bedroom. Our AMEK Residential Interior entry involved a complete redesign of the main level floor plan to create an open layout and optimize function. Completed in spring 2020, the home features a relocated kitchen with a large island and beverage bar that is the activity hub between the now prime porch location and living room.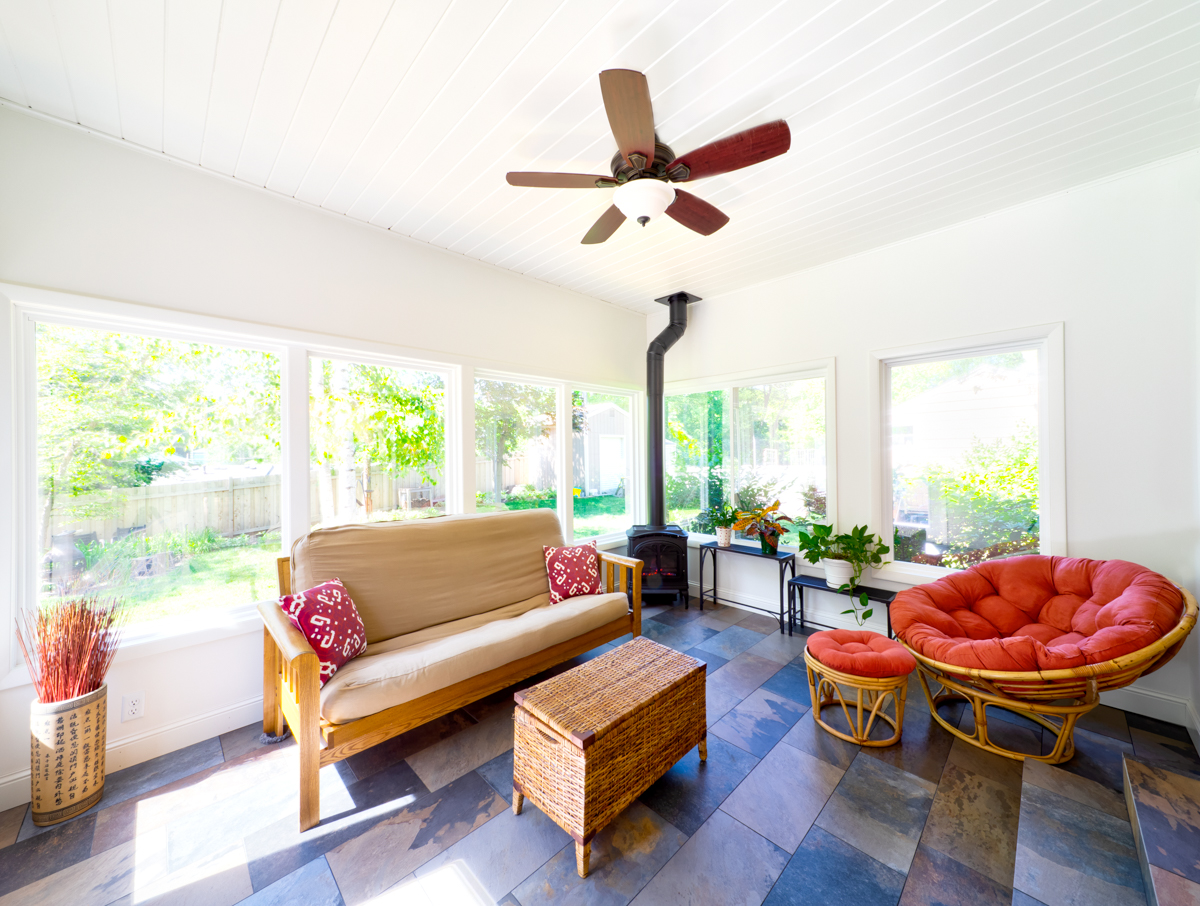 A flex room serves as an office and music practice area. A modified Jack 'n' Jill bathroom with pocket doors for privacy was formed between the parents' bedroom and a child's bedroom. A powder room was also added for guests as well as a mudroom to keep everyone's coats, backpacks, and gear organized.
Home's Function Fully Tested in 2020
"Not only do we value peer recognition, but we are also grateful for how much these clients have enjoyed this remodeling project while they have been working and learning from home," said Andrew Schmidt, AMEK CEO and owner.  "We aim for the remodeled spaces we design to flex over time with our homeowners; we just didn't know how much that would be tested immediately after we finished this project. Kudos to our team, vendors, and subcontractors for their high-level work that they did on this amazing project."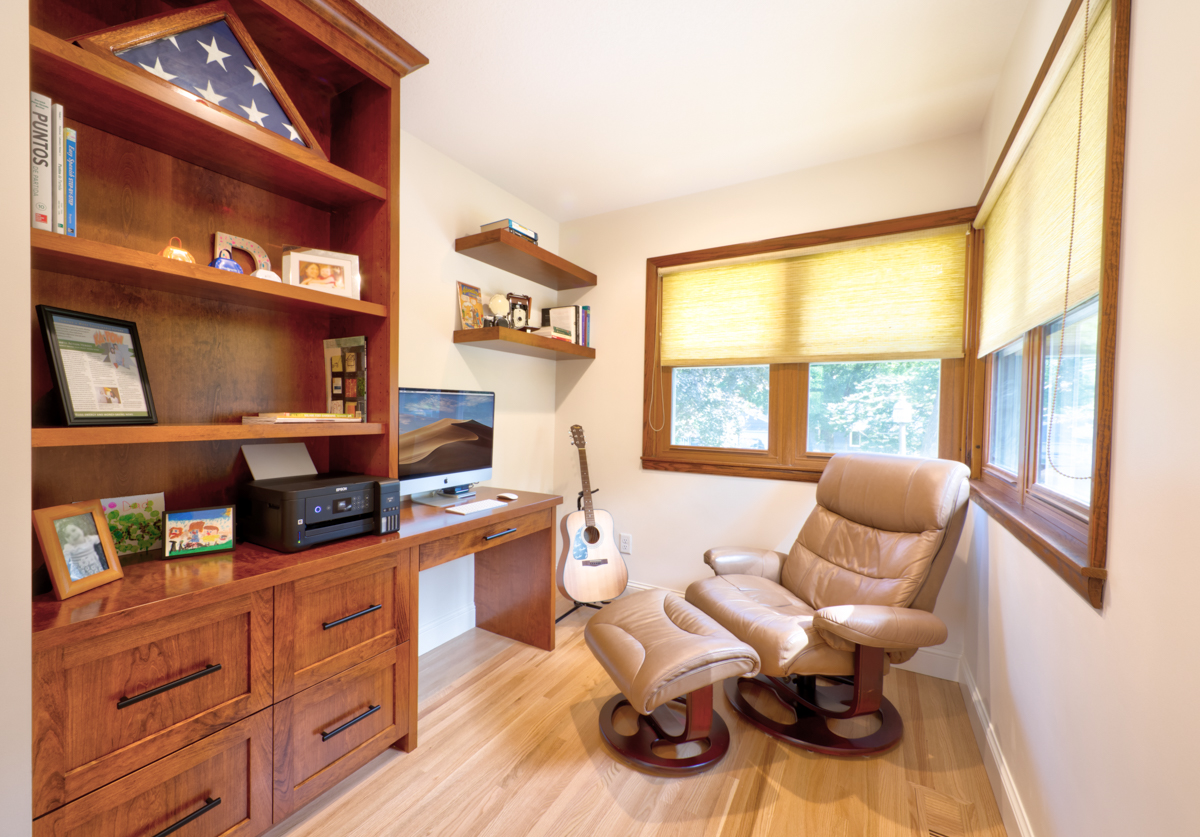 Judging is based on problem solving, functionality, aesthetics, craftsmanship, innovation, and degree of difficulty by an impartial panel of industry experts. AMEK and other NARI-MN winners can advance to regional and national competition which will be awarded in April of 2021. NARI is a professional association whose members adhere to a strict code of ethics. To be considered for a CotY Award, a company must be a NARI member in good standing. AMEK Inc. has been a member of NARI since 2008 with Andrew Schmidt serving as the Minnesota Chapter President in 2014.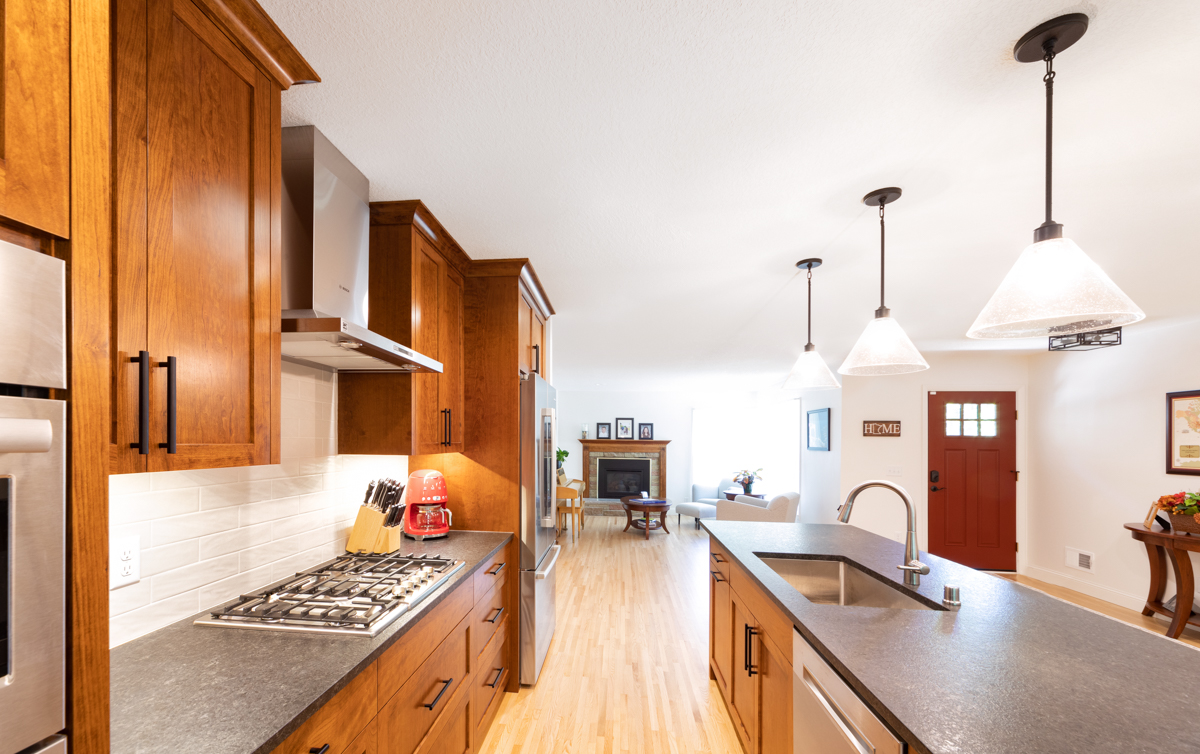 Planning A Remodel in 2021?  
Are you ready to share your pain points and wish list to see how our award-winning design + build team can help you enjoy your home even more? If so, Let's start a conversation